Treasury Calls for $10K Bitcoin Transfers to be Disclosed to IRS
The U.S. Treasury wants crypto transfers worth $10,000 or more to be reported to the Inland Revenue Service.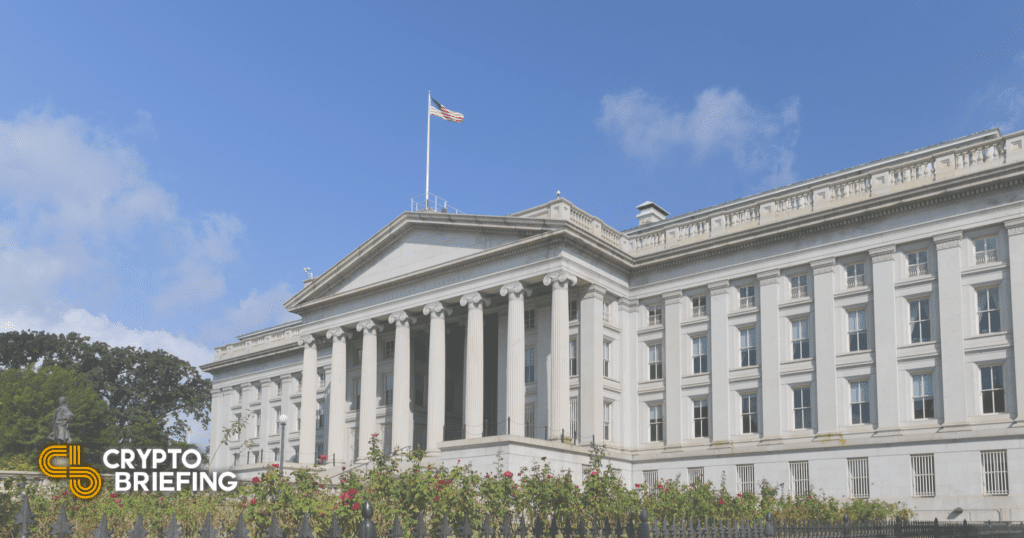 The U.S. Treasury is proposing tough ruling on cryptocurrencies, citing tax evasion risks.
U.S. Treasury's Crypto Clampdown
The U.S. Treasury Department is taking aim at cryptocurrencies.
In a report on tax-enforcement proposals posted Thursday, the government body said that it wants cryptocurrency transactions worth $10,000 or more to be reported to the Inland Revenue Service. The Treasury's update claimed that there are tax evasion risks associated with digital assets. The statement read:
"Cryptocurrency already poses a significant detection problem by facilitating illegal activity broadly including tax evasion."
Bitcoin has struggled to shake off its negative stigma with official bodies since its inception. Janet Yellen, known for her crypto skepticism, and others have frequently discussed Bitcoin's role as a vehicle for criminal activity.
The Treasury's statement added that "as with cash transactions, businesses that receive crypto assets with a fair market value of more than $10,000 would also be reported on."
It also noted that the ruling would take effect from 2023 in order to give crypto holders time to prepare.
Bitcoin tumbled 5% on the news, dipping below $40,000 for the second consecutive day. The asset suffered a plunge yesterday in the biggest crypto bloodbath since March 2020. Ethereum, Binance Coin, and Dogecoin are also trading down on the news.
Editor's note: This story is breaking and will be updated as further details emerge.
Disclosure: At the time of writing, the author of this feature owned ETH, ETH2X-FLI, and several other cryptocurrencies.