TRON DAO Ventures Invests $2 Million in CRV and Curve to Launch on TRON and BTTC
As part of this strategic partnership, Curve will launch on both the TRON and the BTTC networks.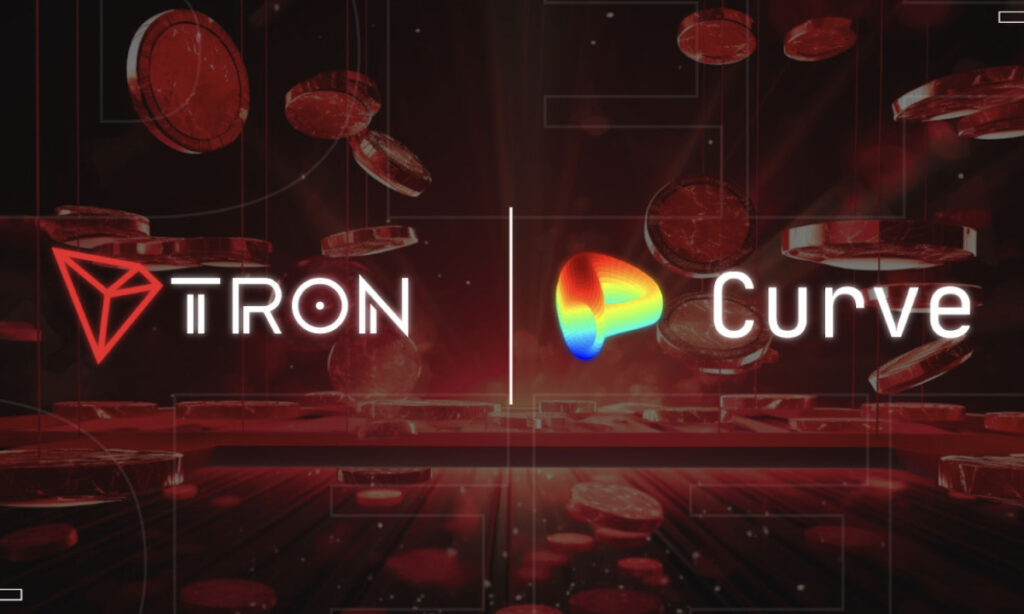 TRON DAO Ventures, the investment arm of TRON DAO, has recently bought $2 million worth of CRV tokens. As part of this strategic partnership, Curve will launch on both the TRON and the BTTC networks.
Curve is a decentralized exchange acclaimed for its automated market makers (AMMs) tailored for stablecoin trading. Having experienced an exponential surge in the latter half of 2020, it once established itself as the epitome of DeFi platforms. Currently, Curve ranks as the world's second-largest decentralized exchange (DEX) and the largest DEX for stablecoin trading.
The recent hack targeting the platform has led to a chain reaction in the DeFi space. TRON founder Justin Sun promptly expressed his support for Curve after the incident, stating, "Curve is an essential DeFi infrastructure for the blockchain industry. Our thoughts are with the team and the users affected. As a community, let's support and strengthen the security measures to protect our decentralized ecosystem."
Amidst the volatile market on August 1, TRON forged a partnership with Curve, introducing a stUSDT pool on the platform. stUSDT, the world's first rebase real-world asset (RWA) protocol on the TRON blockchain, is hailed as the Web3 world's version of Yu'E Bao (once China's largest money market fund). According to Defillama, the TVL on stUSDT has already exceeded $700 million.
Following that, TRON DAO Ventures announced its investment in Curve, underscoring TRON's ecosystem support not only through collaboration but also through financial backing. Meanwhile, Curve will integrate with the TRON and the BTTC networks as part of the partnership.
The collaboration among TRON, BTTC, and Curve is set to generate crucial synergies for the industry. Curve, a foundation infrastructure in the DeFi domain, offers significant advantages in terms of reduced financial costs and time inefficiencies while also supporting prominent public blockchains like Ethereum, Arbitrum, and Avalanche. This collaboration is poised to help further develop TRON's DeFi ecosystem. Meanwhile, as a major driver of DeFi innovation, TRON will share its most secure and cutting-edge products with Curve.
The integration between Curve and BTTC will also fuel the growth of DeFi ecosystems, especially DEX platforms. As the industry's first heterogeneous cross-chain interoperability protocol, BTTC has supported cross-chain functionality between TRON, Ethereum, and BNB Chain upon its release. It will also introduce zero-knowledge (ZK) proof technology later this year, which enables users to build dApps seamlessly across different blockchains, promoting an inclusive ecosystem open to everyone.
With the backing of TRON and BTTC, Curve anticipates a rapid rebound, and users are bound to witness a more vibrant DeFi ecosystem in the crypto industry.