Troubled Crypto Giant 3AC Weighing Asset Sales, Bailout Options: WSJ
Three Arrows Capital is considering asset sales and a bailout as it deals with a major liquidity crisis, The Wall Street Journal has reported.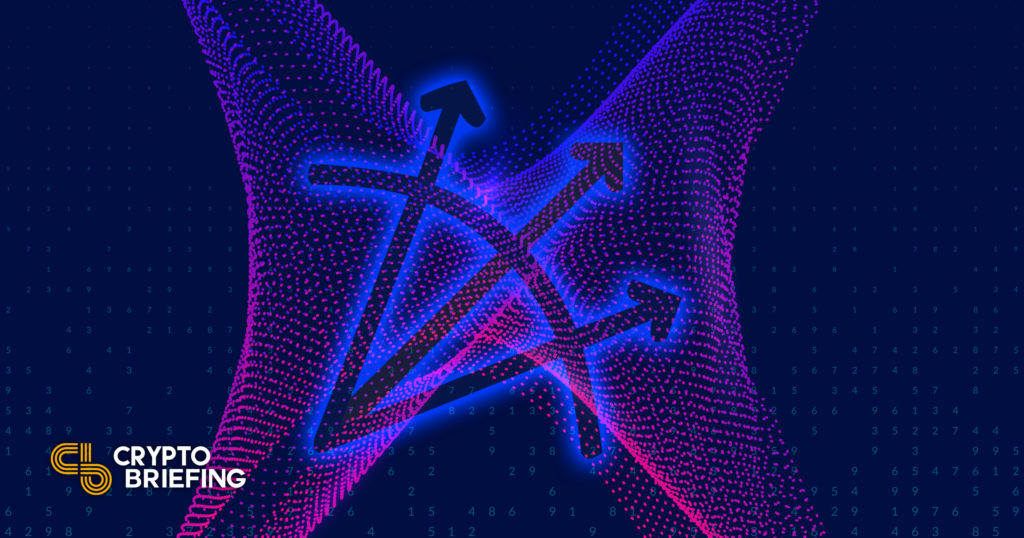 Key Takeaways
Three Arrows Capital is considering selling its assets or seeking rescue from another firm to deal with its ongoing liquidity issues, The Wall Street Journal has reported.
The crypto hedge fund has hired financial advisors and legal experts to help it work out a path forward.
Three Arrows co-founder Kyle Davies revealed that the firm had lost $200 million on Terra's implosion.
Three Arrows Capital has reportedly hired legal and financial advisors to help it establish a plan to pay back investors and lenders.
Zhu and Davies Mulling Bailout
Three Arrows Capital may sell off its assets or seek a bailout from another firm to overcome its ongoing liquidity woes, according to a Friday report published in The Wall Street Journal.
The crypto hedge firm's founders Su Zhu and Kyle Davies discussed their troubles for the first time together in an interview with the New York publication, revealing that they had hired legal and financial counsel as they attempt to navigate their biggest crisis ever due to the recent decline in the cryptocurrency market.
"We are committed to working things out and finding an equitable solution for all our constituent," Davies said, before revealing that the fund was looking into asset sales and a potential bailout. The firm is also hoping to buy more time with creditors as it formulates a plan.
The news comes after speculation that Three Arrows was facing insolvency surfaced in the crypto community earlier this week. Zhu and Davies stayed quiet as the rumors spread, save for a vague tweet from Zhu that said the firm was "fully committed to working this out" and "communicating with relevant parties."
Though full details of the situation were unclear, speculation that the firm was margin called ran rampant on Crypto Twitter. On-chain data also revealed that the firm sold off millions of dollars worth of its Lido-staked Ethereum holdings, likely in a bid to source liquidity to repay its creditors. BlockFi and other crypto companies have since confirmed that they liquidated some of the firm's positions, according to multiple news reports.
Three Arrows Faces Liquidation Crisis
Margin calls occur when traders borrow leverage against collateral to go long or short on an asset. If the collateral falls below a certain threshold, overleveraged traders can get liquidated, meaning they lose their deposits.
Three Arrows launched in 2012 and grew to become one of the crypto space's largest hedge funds, holding over $10 billion in assets under management at its peak. However, it took a hit as the crypto market started to decline in 2022. Bitcoin registered an 18-month low just above $21,000 as the news of the firm's problems first surfaced, a 70% drawdown from its November peak. Shaky macroeconomic conditions accelerated by the Federal Reserve's commitment to hiking interest rates have also accelerated the current crypto downtrend.
In the Wall Street Journal report, Davies revealed that the firm had invested $200 million in Terra's LUNA token before it collapsed to zero last month. The firm's other investments include Layer 1 tokens like Solana and Avalanche, Ethereum DeFi applications like Aave and Balancer, and a few crypto-focused companies such as Deribit and Fireblocks.
Davies told The Wall Street Journal that Three Arrows was "not the first to get hit," noting that the downturn in the broader cryptocurrency market had affected many firms. Earlier this week, a day before the firm's issues came to light, the crypto lending firm Celsius announced that it had frozen customer withdrawals citing "extreme market conditions."
In 2021, Zhu and Davies became known for championing the "supercycle" thesis, a narrative that suggested that crypto had reached an inflection point that would prevent the asset class from suffering from dramatic drawdowns like it had done in previous bear cycles. Zhu tweeted in late May that the thesis was "regrettably wrong" as the market extended its brutal bleed in the wake of Terra's collapse.
According to the report, the firm is in the process of calculating its losses and valuing its illiquid assets. Nichol Yeo of Solitaire LLP, a legal firm advising Three Arrows, told The Wall Street Journal that the firm is keeping the Monetary Authority of Singapore updated on its plans. The Three Arrows website still lists a variety of investments in the cryptocurrency ecosystem, and the firm is yet to make an official announcement.
Disclosure: At the time of writing, the author of this piece owned ETH, AAVE, and several other cryptocurrencies. They also had exposure to BAL in a cryptocurrency index.