Two New Individuals Charged in Connection to Virgil Griffith Case
The subjects conspired with Griffith to help North Korea evade sanctions via blockchain technology.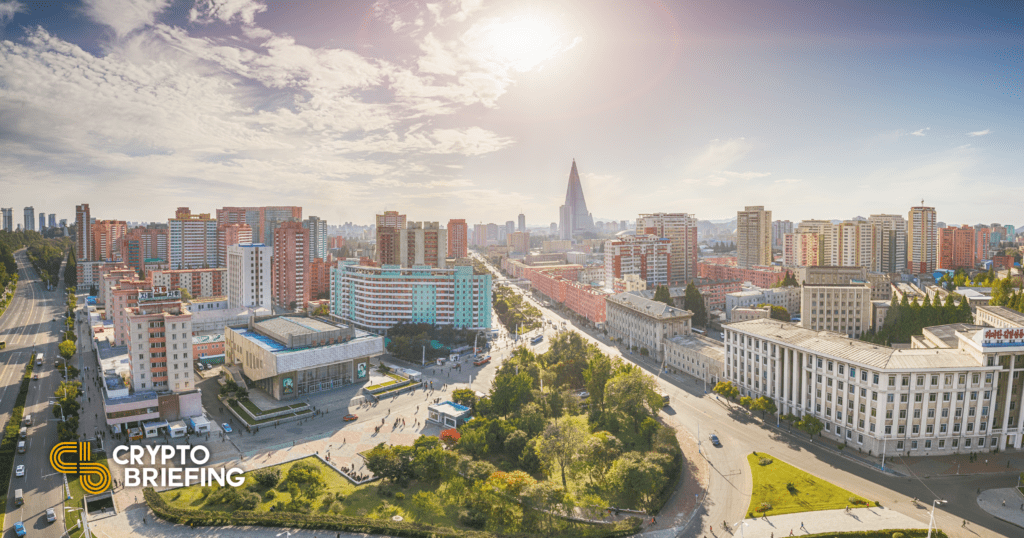 Key Takeaways
The U.S. Department of Justice has charged two new individuals with conspiracy to help North Korea evade sanctions.
The subjects are Spanish activist Alejandro Cao de Benos and Coinstreet Partners vice president Christopher Emms.
Both individuals were part of a North Korean blockchain conference attended by Ethereum developer Virgil Griffith.
The U.S. Department of Justice has unveiled new charges against two individuals accused of conspiring with Virgil Griffith following the blockchain developer's recent sentencing.
Two Individuals Face DOJ Charges
The U.S. Department of Justice revealed today that it has unsealed a superseding indictment targeting two individuals who allegedly conspired with Virgil Griffith to evade North Korean sanctions.
The individuals named in the press release are Alejandro Cao de Benos, a Spanish political activist, and Christopher Emms, once vice president at the blockchain firm Coinstreet Partners. Both individuals are currently at large, according to today's statement from the Justice Department.
DOJ officials said that sanctions against North Korea are intended to hinder the country from developing nuclear weapons. U.S. Attorney Damian Williams added that the United States will "continue to aggressively enforce" those sanctions.
Cao De Benos was responsible for organizing the Pyongyang Blockchain and Cryptocurrency Conference, an event in North Korea that was attended by both Griffiths and Emms. He also assured Griffith that, to avoid repercussions in the U.S., his visit to North Korea would not be recorded on his passport.
At the event, Emms and Griffith are said to have instructed North Korea on how it could use blockchain to evade sanctions. Emms specifically said that it is "possible to transfer money across any country in the world regardless of … sanctions or any penalties."
The two individuals also reportedly "continued to conspire with Griffith" following the end of the conference and attempted to hide their involvement in the conspiracy from U.S. law enforcement.
Griffith Receives Five-Year Sentence
Griffith himself was sentenced to five years in prison this month for his involvement in the Pyongyang Blockchain Conference. In September 2021, he pled guilty to violation of the International Emergency Economic Powers Act just prior to his trial.He was first arrested and charged with helping North Korea launder money and evade sanctions through the use of blockchain in 2019.
Griffith is best known for his contributions to the Ethereum blockchain and his involvement in the Ethereum Foundation.
Ethereum co-founder Vitalik Buterin has defended Griffith. Buterin signed a petition advocating for Griffith's freedom in 2019 and urged courts to be lenient toward Griffith this March.
Disclosure: At the time of writing, the author of this piece owned BTC, ETH, and other cryptocurrencies.