U.K. Government to Crack Down on Crypto Advertising
The new rules will subject crypto advertisements to the same regulations as ads for other financial instruments.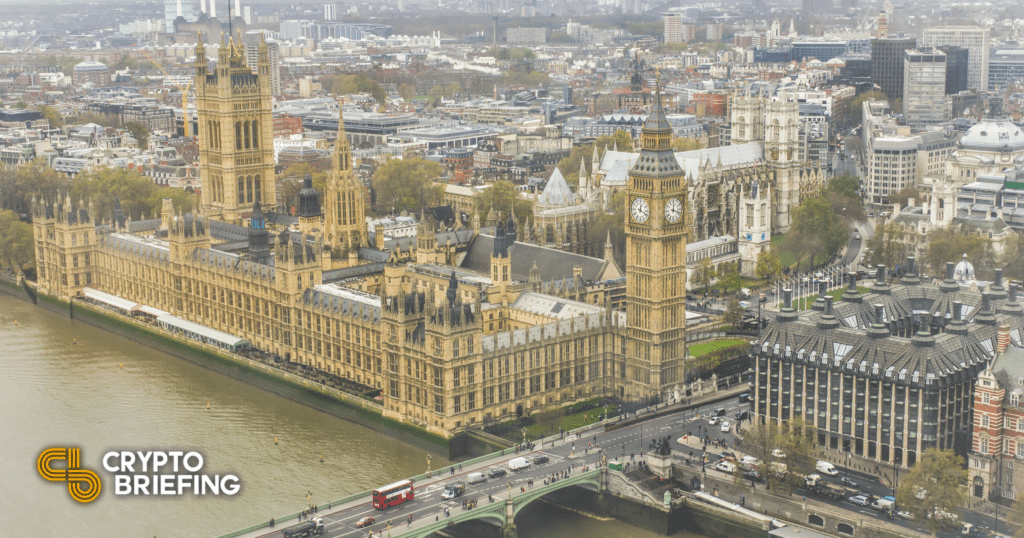 Key Takeaways
The U.K. Government published plans today detailing its plans to impose greater restrictions on cryptocurrency advertising.
The proposed legislation would subject cryptocurrency promotions to the same rules that other financial advertisers must obey.
The crackdown comes amid Members' of Parliament calls for increased regulatory oversight on digital assets.
The Government of the United Kingdom has published its plans to impose stringent restrictions on crypto advertisements. The strengthened rules focus mainly on misleading claims in adverts that might cause consumers harm.
Crypto Regulatory Landscape Continues Taking Shape
Her Majesty's Treasury is clamping down on misleading marketing.
The Treasury of the United Kingdom published the government's plans for legislation surrounding misleading cryptocurrency promotions today. While the government body emphasized its willingness to encourage innovation, it seeks to regulate cryptoassets under the same standards as other forms of financial advertising.
The Financial Conduct Authority of the U.K. already has strict standards by which financial promotions on other instruments like equities or insurance products must abide. The Treasury's outlined plans involve amending the Financial Promotion Order to include digital assets within the purview of the existing financial promotion regimes.
The Financial Services and Markets Act of 2000 bars businesses from promoting financial instruments without approval from the Financial Conduct Authority or the Prudential Regulation Authority, yet the FCA currently is limited in its authority to regulate cryptocurrencies.
According to the Treasury's announcement, the FCA "will shortly be consulting on their proposed financial promotions rules that will apply to cryptoassets," and this legislation will appear before parliament when "parliamentary time allows."
The Treasury cited increasing popularity of cryptoassets among U.K. citizens coupled with decreasing understanding of what cryptocurrency actually is as evidence of consumers' vulnerability to scams and fraud.
The plans announced today did, however, take care to acknowledge the need to foster innovation. Chancellor of the Treasury Rishi Sunak noted the "exciting new opportunities" that cryptoassets might offer consumers, but highlighted the need to protect consumers from "being sold products with misleading claims."
Other countries have also instituted similar changes—just yesterday, Spain announced new rules for crypto advertisers.
The move takes place in the wake of increased calls for scrutiny over the emerging digital assets space. On Jan. 4, iNews published a report detailing the grumblings from Members of Parliament pushing for increased regulatory oversight over the space.
Disclosure: At the time of writing, the author of this piece owned BTC, ETH, and several other cryptocurrencies.