U.K. May Toughen Crypto Regulation in 2022: Report
U.K. politicians have called for more clearly-defined regulations for cryptocurrencies and NFTs.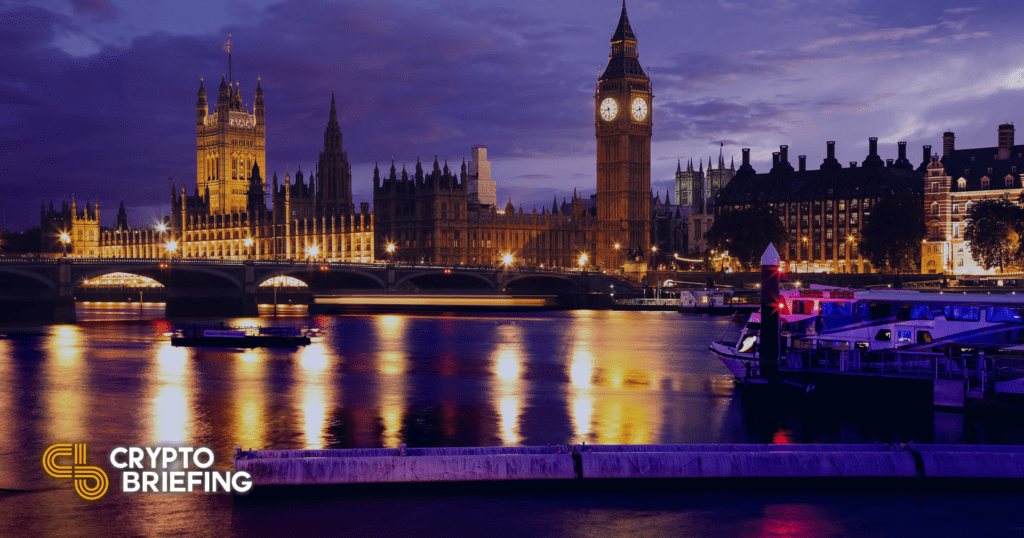 Key Takeaways
Members of Parliament in the U.K. are pushing for increased regulatory oversight of crypto assets this year.
The regulatory crackdown is primarily focused on how NFTs, in particular, are allowed to be promoted and advertised.
Bodies like the Financial Conduct Authority, the Treasury, and the Advertising Standards Authority all have plans for upcoming rules and guidance.
Cryptocurrency and NFTs might face a regulatory crackdown in the U.K. this year, if certain Members of Parliament have their way.
Regulatory Landscape Takes Shape
The New Year has brought with it some more regulatory uncertainty, which might come as no surprise to many.
Members of Parliament and campaigners in the United Kingdom are pushing for ministers and regulatory agencies to establish a more hardline stance on cryptocurrency and NFTs in 2022— especially in terms of how such assets can be promoted—according to a report from iNews.
The M.P.s are reportedly focused on the promotion of crypto products like "fan tokens" and digital artworks by entities like soccer clubs or online influencers, with Conservative M.P. Richard Holden referring to the landscape as the "Wild West" and calling for "clear differentiation" between financial instruments and products that are more akin to gambling.
The Financial Conduct Authority will likely also make a push for additional oversight powers over digital assets, having warned investors before to "be prepared to lose all their money." Currently, the FCA can only act on crypto regulation in conjunction with money laundering and anti-terror laws.
The Treasury is likewise concerned with the fairness and clearness of crypto asset promotions and the potentially "misleading" form these promotions might take. It plans to respond to a 2020 consultation on best practices for crypto industry regulation.
Former Jeremy Corbyn aide Matt Zarb-Cousin remarked on what he deems as unsavory marketing by soccer clubs that "could lead to people destroying their lives" under a false "pretence" of empowerment.
While there is no one authority with dominion over crypto regulation in the U.K., the country's Advertising Standards Authority has clamped down on certain promotional practices. Last month, the ASA told the Arsenal soccer club that they could no longer run advertisements for its NFTs that are of the same nature as those it ran in August.
The ASA has plans to bring forth updated rules for how companies can market crypto assets.
Disclosure: At the time of writing, the author of this piece owned ETH and several other cryptocurrencies.