U.K. Reportedly Accelerating Proposal to Curb Crypto Laundering
The U.K. is reportedly moving toward introducing the Economic Crime Bill in response to Russia's attack on Ukraine.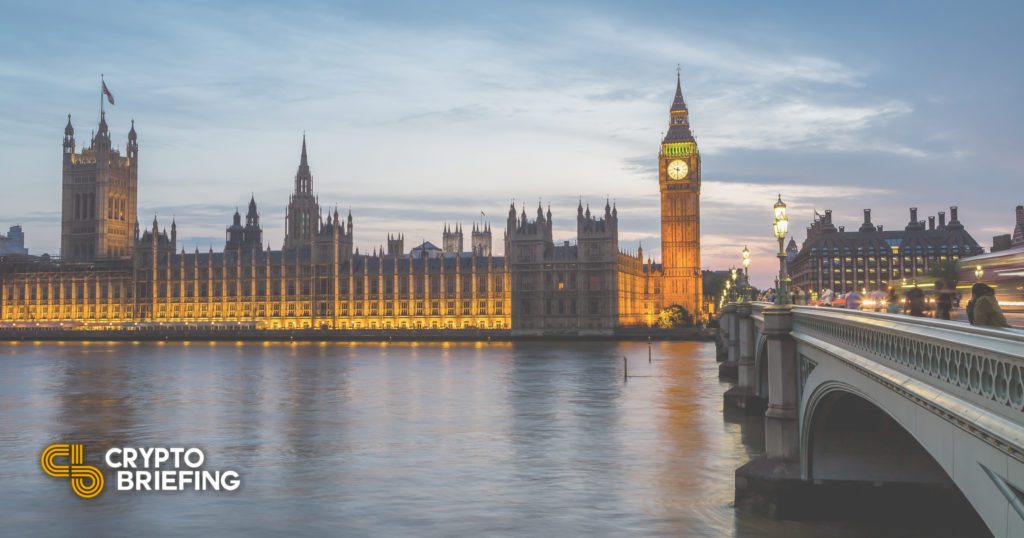 Through the Economic Crime Bill, the U.K. government is hoping to have greater power to regulate crypto assets under newly proposed rules to fight money laundering.
Economic Crime Bill Aims to Regulate Crypto
The U.K. government is reportedly accelerating its plans to introduce the Economic Crime Bill.
Per a Financial Times report, the government is taking action to restrict the flow of illicit funds after economic sanctions were imposed on Russia following its invasion of Ukraine. The Economic Crime Bill aims to tackle crime in various sectors, including cryptocurrency.
A February report from the Treasury Committee of The House of Commons listed various reforms to address regulatory failings regarding economic crime. Therein, the Treasury Committee stressed on expediting the process of crypto firms to register with the U.K.'s Financial Conduct Authority by the end of March 2022. The report expressed concerns that "registration of crypto-asset firms for money laundering has been slow." Last month, the FCA estimated that 218 companies were offering crypto trading services while still unregistered. The report noted:
"While we acknowledge the need to ensure that the gateway for registration of crypto-asset firms for anti-money laundering should be a rigorous process, registration has been too slow. It needs to be speeded up, and the government should work with the FCA to find a solution."
The Economic Crime Bill plans to introduce revamped efforts to enforce cryptocurrency firms to comply with the country's anti-money laundering and economic sanctions regime. In conjunction with the crypto policies, it suggests tracking the identities of beneficial owners of property and requiring foreign company owners to reveal their identities. To achieve this, the proposal sets out terms for introducing more identity requirements for companies registering with Companies House. These steps aim to prevent the abuse of U.K. company structures to conceal funds and tighten the grip on illicit financing in the property sector.