U.S. and South Korean Officials Meet to Discuss Terra Collapse
The meeting between U.S. and South Korean officials for the purposes of "information sharing" could spell more trouble for the collapsed stablecoin project.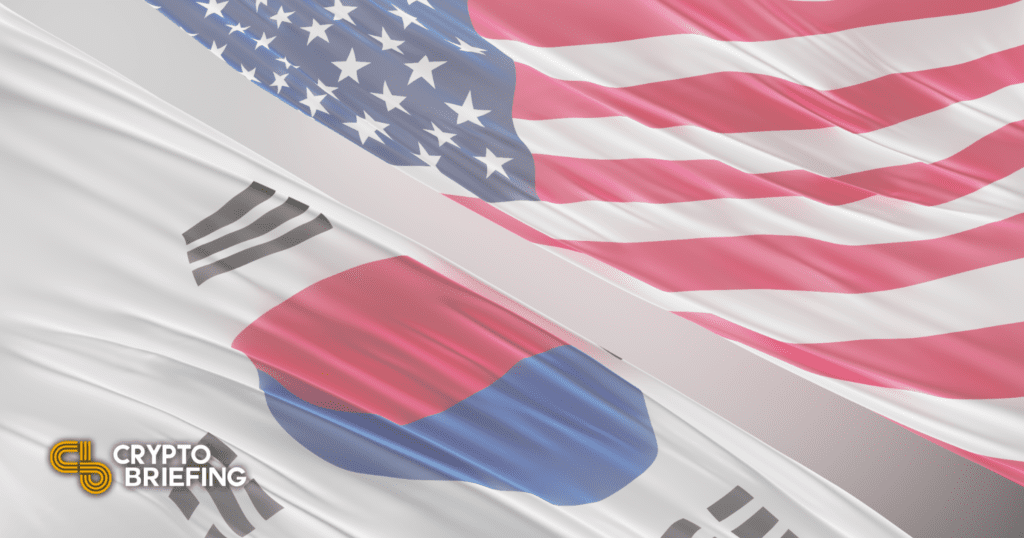 Key Takeaways
Officials from South Korea and the U.S. met on Tuesday in New York to share information on financial crime.
In that meeting, they discussed their investigations of the collapsed stablecoin TerraUSD and its counterpart, LUNA.
TerraUSD initially collapsed in May, and the various coins associated with the project have not regained value.
Officials from South Korea and the U.S. met this week to discuss topics including the investigation of May's Terra collapse.
Officials Discuss Terra Investigation
Prosecutors in either hemisphere may be teaming up to investigate Terra.
South Korean Justice Minister Han Dong-hoon met with two U.S. officials during a visit to New York on Tuesday, June 6, to discuss Terra's meltdown in May, among other topics.
Scott Hartman and Andrea M. Griswold, chief and co-chief of the U.S. Securities and Commodities Task Force, were also present.
Yonhap News Agency reports that both sides shared data on the "high-profile case surrounding the meltdown of stablecoin TerraUSD and its digital coin counterpart, Luna."
South Korean prosecutors are reportedly pursuing fraud charges, while the U.S. SEC is investigating whether TerraUSD's marketing approach broke investor-protection regulations.
The two parties additionally discussed ways to increase information sharing and cooperation around financial crimes and cryptocurrency-related crimes in general.
Prices Have Not Recovered Post-Collapse
The value of Terra's LUNA and TerraUSD tokens collapsed in the days following May 8. Despite attempts to revive the project by forking Terra's blockchain, prices remain very low.
TerraUSD Classic (USTC) is valued at $0.05, far below its intended $1.00 price peg. Terra Luna Classic (LUNC) is valued at 1/10,000 of a cent. The revived Terra (LUNA) is priced at $2.14, down significantly from late May when it was worth $10.52.
Though Terra's collapsed in May, investigations on the matter are likely to continue over the coming months or even years.
In addition to the investigations discussed above, Terra is also being investigated on other fronts. Past reports suggest that staff travel bans, tax fraud, and Ponzi scheme designations have been at the center of recent investigations.
Other reports suggest that South Korea could hold exchanges responsible for failing to protect investors during the crash.
Disclosure: At the time of writing, the author of this piece owned BTC, ETH, and other cryptocurrencies.