U.S. DOJ Launches Crypto Enforcement Team
The effort will focus on ransomware attacks and government contractors that neglect their duties.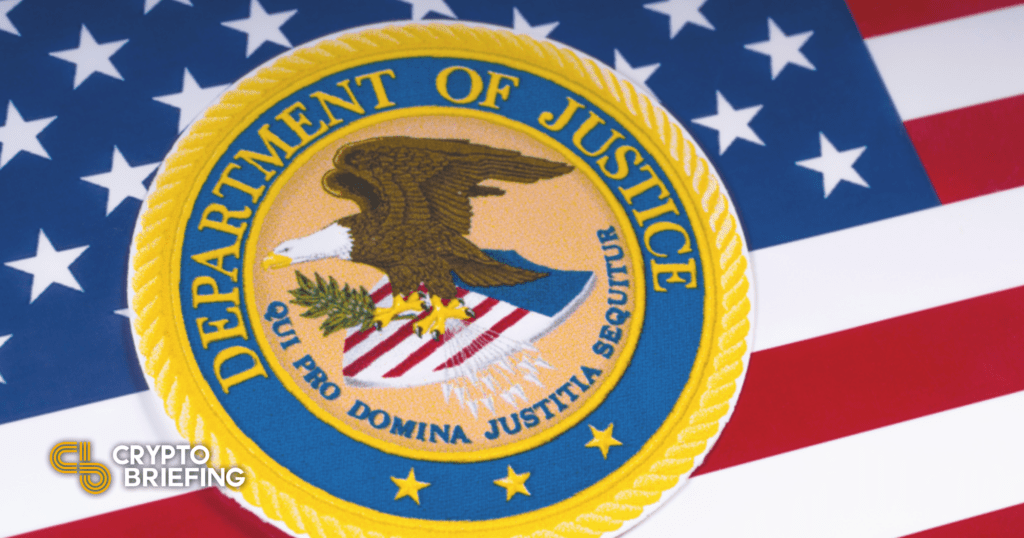 The U.S. Department of Justice (DOJ) has launched a new crypto enforcement effort, as originally reported by Reuters.
DOJ Enforcement Team Founded Today
The DOJ's newly-created enforcement effort will operate as the National Cryptocurrency Enforcement Team. It will involve both money-laundering and cybersecurity experts.
The team will engage with cryptocurrency exchanges and cryptocurrency projects. It will also target attackers that carry out ransomware campaigns—attacks that hold data hostage and demand crypto payment in return.
It will also target government contractors that do not follow security standards or fail to report security breaches.
Companies Have Often "Chosen Silence"
U.S. Deputy Attorney General Lisa Monaco announced the news today, Oct. 6, at the Aspen Cyber Summit.
Monaco drew attention to the fact that cryptocurrency exchanges "want to be the banks of the future," necessitating a way to hold those exchanges accountable and protect customers.
She also said that companies have often "chosen silence" because they believe that it is "less risky to hide a breach than to bring it forward." The new enforcement effort aims to prevent this.
Monaco previously led the effort that recovered $2.3 million worth of Bitcoin from the Colonial Pipeline hack earlier this year.
Disclaimer: At the time of writing this author held less than $75 of Bitcoin, Ethereum, and altcoins.