U.S. House Introduces Bill to Allow Bitcoin in 401(k)s
The bill's outcome has implications for Fidelity and its Bitcoin retirement fund.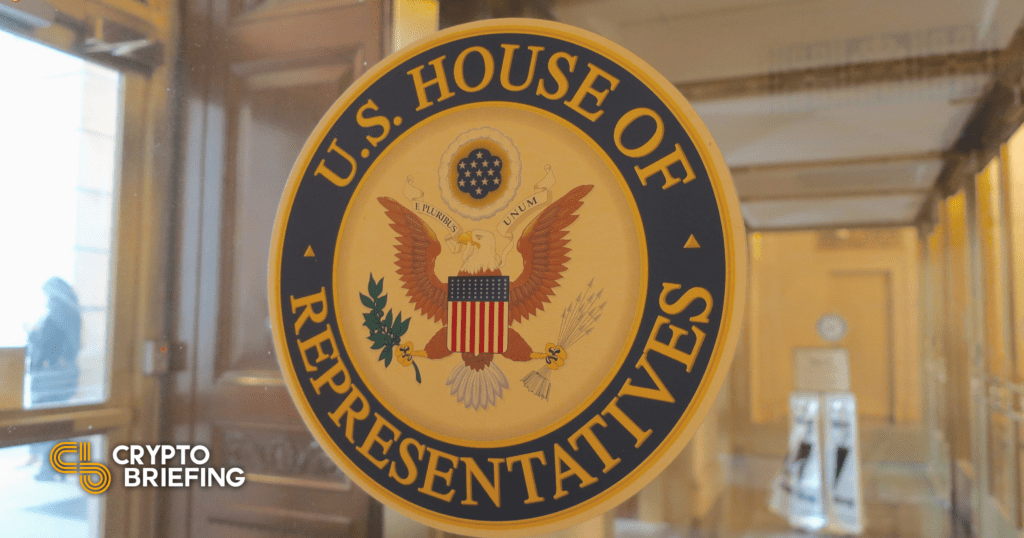 Key Takeaways
Rep. Byron Donalds has introduced a bill that aims to ensure that Americans can include Bitcoin in their 401(k) plan.
The bill is the House companion to the Financial Freedom Act, a bill introduced by the Senate earlier this month.
Whether the bill succeeds or fails could affect Fidelity, which is allowing users to include Bitcoin in their 401(k)s.
A member of the U.S. House of Representatives has introduced a bill to ensure that Bitcoin is permitted in 401(k) retirement plans.
Bill Supports the Financial Freedom Act
On Friday, May 20, Rep. Byron Donalds (R-FL) introduced a bill that would allow Americans to include Bitcoin and most other financial assets in their 401(k) retirement plans.
The bill is the House companion to the Senate's Financial Freedom Act of 2022. The original bill featured identical language and was introduced by Sen. Tommy Tuberville (R-AL) on May 5.
Both bills were put forward in response to regulatory guidance released by the U.S. Department of Labor in March. That guidance advises investment firms against allowing crypto in 401(k)s.
In a statement, Donalds said called the Department of Labor's comments a "far-reaching and sweeping endeavor to centralize power in Washington" and said that the guidance "infringes on the founding principles of economic liberty and free markets."
Donalds says that his bill has received support from several members of the House of Representatives, including Reps. Warren Davidson (R-OH), Young Kim (R-CA), David Schweikert (R-AZ), and Tom Emmer (R-MN).
The crypto industry has also expressed support for the Financial Freedom Act. The Blockchain Association and Chamber of Digital Commerce are both quoted in Donalds' announcement.
Fidelity Retirement Plan Could Be Affected
The success or failure of the Financial Freedom Act has implications for Fidelity Investments, a firm that announced plans to offer Bitcoin in its 401(k) retirement plans earlier this year despite challenges.
On April 15, Fidelity vocalized opposition to the Department of Labor. In its letter, Fidelity expressed concerns with the department's rulemaking, writing that the rule "effectively deems the selection of cryptocurrencies… to be imprudent" in 401(k) plans.
Regardless of those issues, Fidelity went forward with plans and announced its workplace Digital Assets Account on April 26.
Democratic members of government retaliated against that announcement. Sens. Elizabeth Warren (D-MA) and Tina Smith (D-MN) wrote a letter to Fidelity on May 4 warning of "the significant risks of fraud, theft and loss" that could come from the option.
It is unclear how many other major investment management firms are actively attempting to offer Bitcoin retirement options. However, the bills introduced this month aim to prevent the Department of Labor from broadly dictating assets allowed in 401(k) plans, meaning they will remain relevant beyond crypto.
Disclosure: At the time of writing, the author of this piece owned BTC, ETH, and other cryptocurrencies.