U.S. Treasury Misunderstands DeFi AML Compliance Requirements: Coin Center
The crypto advocacy center published its response to the Treasury's "DeFi Illicit Finance Risk Assessment"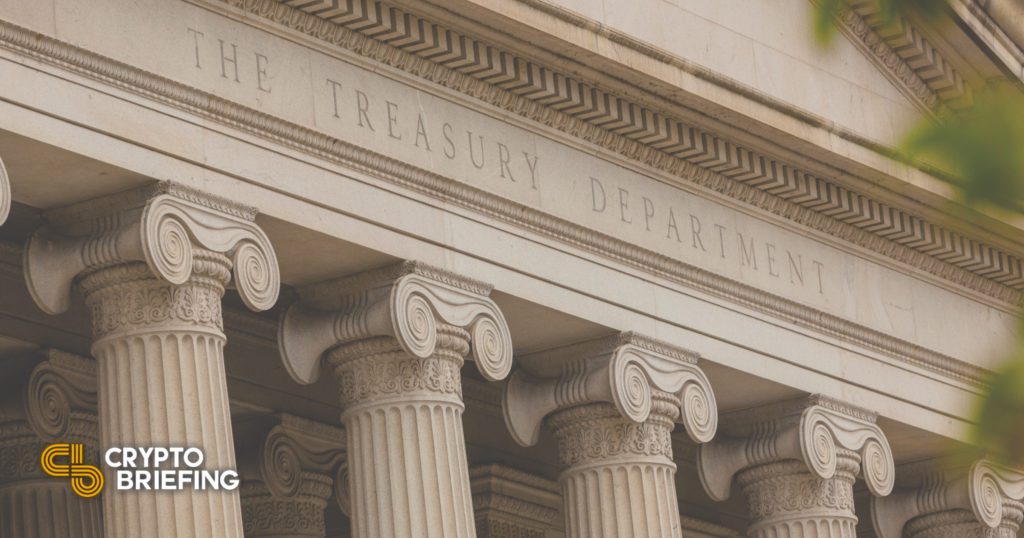 Key Takeaways
Coin Center has responded to the U.S. Treasury's "DeFi Illicit Finance Risk Assessment" report.
The crypto advocacy group criticized the Treasury for assuming that all DeFi protocols failed to comply with AML regulations.
However, it praised the report for acknowledging that DeFi presented little risk of illicit activity compared to the traditional banking sector.
The U.S. Treasury believes that DeFi protocols are de facto non-compliant with AML regulations. Coin Center issued a report challenging that notion.
Responding to the Treasury's Claims
The U.S. Treasury Department issued a "DeFi Illicit Finance Risk Assessment" report yesterday. The crypto industry is now providing its response.
Today crypto advocacy organization Coin Center released an analysis of the Treasury's report. The article, entitled "Treasury's new DeFi risk assessment relies on ill-fitting frameworks and makes potentially unconstitutional recommendations," claims that the Treasury's stance tends to take as a given that all decentralized finance protocols are non-compliant with anti-money laundering regulations.
According to Coin Center, the biggest problem with the Treasury's report is that it assumes that every single DeFi project is failing to comply with the Bank Secrecy Act—regardless of whether the protocol is actually obligated to comply. Coin Center argued that the government, instead of lumping all DeFi protocols together, should begin differentiating projects by the services they provide. For example, a protocol that enables commodities derivatives trading and a protocol that enables the transmission of currencies should comply with different AML regulations.
Coin Center also criticized the report for repeatedly demeaning the notion of "non-custodial" protocols, which would exempt DeFi developers from needing to comply with BSA regulations. The report "leaves the reader to suspect that these persons have found some insidiously clever loophole rather than merely gone and exercised constitutional rights to publish innovative research and software," claimed the advocacy group.
Nevertheless, Coin Center praised the report for acknowledging that most of illicit finance isn't conducted by using DeFi protocols, but through the traditional banking sector. For example, non-compliant international centralized crypto exchanges—such as FTX—have been shown to present much bigger money laundering risks.
Disclosure: At the time of writing, the author of this piece owned BTC, ETH, and several other crypto assets.