Uber Will "Absolutely" Accept Crypto (At Some Point)
CEO Dara Khosrowshahi said Uber would wait until problems related to high fees and environmental concerns were adequately addressed.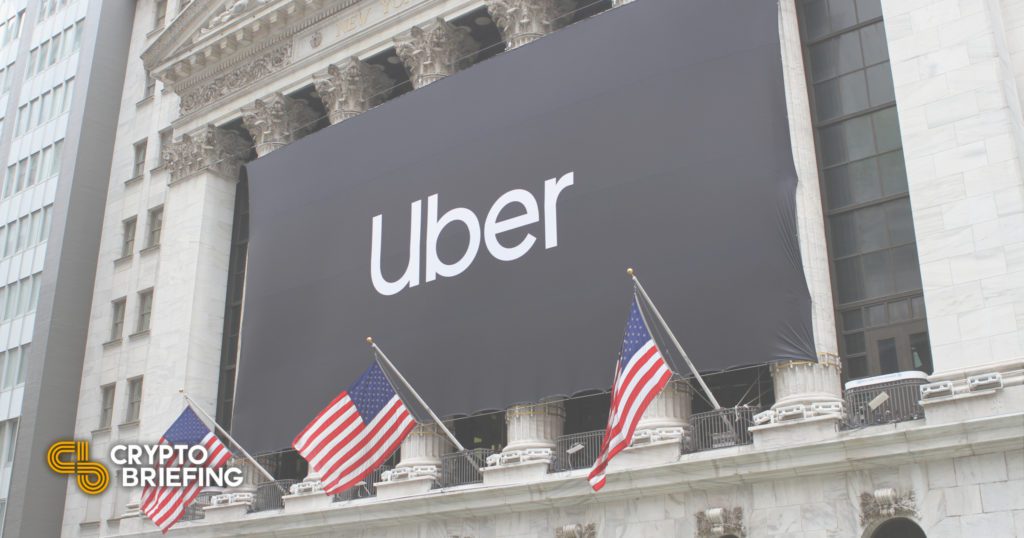 Key Takeaways
Uber's CEO, Dara Khosrowshahi, said today that Uber "absolutely" would accept cryptocurrencies—someday.
Khosrowshahi cited environmental concerns as well as expenses incurred by crypto usage as reasons not to move forward at the moment.
He did not give a timeline but noted that now was not the right time for the company to accept crypto.
The CEO of Uber, Dara Khosrowshahi, has said that customers will "absolutely" be able to use cryptocurrency for payments within the application sometime in the future. He confirmed that internal conversations surrounding cryptocurrencies were taking place at the company.
Uber Technologies to Accept Crypto
Based on its CEO's words, it is not a question of if, but when, the ridesharing application Uber will accept cryptocurrency as payment.
In an interview with Bloomberg today, Uber's chief executive officer, Dara Khosrowshahi, said that Uber "absolutely" will accept crypto "at some point," adding that people within the company were "having conversations all the time" on cryptocurrencies.
As for why the company has not already made payment via crypto available, Khosrowshahi pointed to the expense and environmental footprint associated with "Bitcoin and some of the other cryptos," despite them being "quite valuable as a store of value." He added:
"As the exchange mechanism becomes less expensive, becomes more environmentally friendly, I think you will see us lean into crypto a little bit more."
The CEO of the $68 billion technology company closed by emphasizing that it was not currently the right time for Uber to accept cryptocurrencies, but that Uber would "absolutely at some point" accept crypto.
While Khosrowshahi provided positive guidance for the future of the company during his interview, Uber's stock price has been hard hit today, down over 6% at press time. That is compared to a 2.6% fall in the tech-heavy Nasdaq index, while Bitcoin is down close to 3.5% on the day.
Disclosure: At the time of writing, the author of this piece owned BTC, ETH, and several other cryptocurrencies.