U.K. Watchdog Orders Bitcoin ATMs to Shut Down
All 81 functioning crypto ATMs in the U.K. must shut down after being declared illegal by the country's financial watchdog.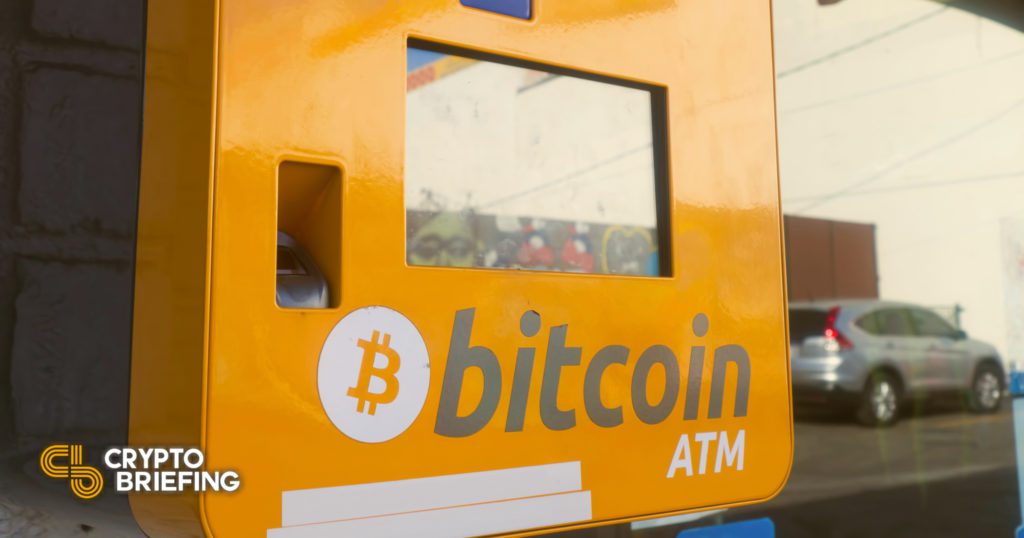 Key Takeaways
The U.K's FCA has ordered all crypto ATM operators in the country to shut down their operations.
The FCA said that none of the firms operating crypto ATMs were registered with the agency, making their operations illegal.
So far, only 33 U.K. crypto firms are fully registered with the FCA.
The Financial Conduct Authority has ordered all crypto ATMs in the U.K. to shut down.
U.K. Crypto ATMs Forced to Close
The FCA has declared that all operational crypto cash machines in the U.K. are illegal.
The U.K.'s chief financial regulator put out a warning Friday saying that crypto ATM operators should shut down or face enforcement actions. The watchdog said that all crypto ATMs must comply with money laundering regulations and register with the agency to operate legally. However, since none of the firms presently operating crypto ATMs in the country have done so, the FCA has issued the shutdown order. It said:
"Crypto ATMs offering cryptoasset exchange services in the U.K. must be registered with us and comply with U.K. Money Laundering Regulations (MLR). None of the cryptoasset firms registered with us have been approved to offer crypto ATM services, meaning that any of them operating in the U.K. are doing so illegally and consumers should not be using them."
Crypto ATMs are machines that allow users to exchange cryptocurrencies for cash and vice versa with barely any security checks. Unlike regular cash ATMs that demand credit or debit cards and hence register users' personally identifiable information, crypto ATMs collect no such information, meaning they can be used to purchase or sell crypto privately. They most frequently offer Bitcoin.
The FCA argues that the crypto ATMs do not comply with the U.K.'s money laundering regulations. Financial firms worldwide are required to comply with so-called know your customer provisions that instruct service providers to identify customers. However, due to how crypto ATMs work, it's difficult for their operators to know their customers and comply with said regulations.
"We are concerned about crypto ATM machines operating in the U.K. and will therefore be contacting the operators instructing that the machines be shut down or face further action," the FCA said in the warning. According to data by Coin ATM Radar, there are currently 81 crypto ATMs in the U.K., 51 of which are stationed in London. Per the FCA, none of the crypto asset firms operating these cash machines have been approved to operate legally by the agency.
For that matter, looking at the data, acquiring regulatory approval from the U.K.'s financial watchdog appears to be easier said than done. Per data published by the FCA, only 33 crypto asset firms were fully registered with the agency as of Mar. 11. An additional 21 crypto asset firms have been temporarily registered, meaning the agency has not declared them "as fit and proper" but also hasn't yet declined their application. Per FCA's list of unregistered crypto asset firms, over 244 have been declined their application. For every accepted firm, the FCA has declined about seven applications.
Disclosure: At the time of writing, the author of this feature owned ETH and several other cryptocurrencies.