Ukraine Blocking Bitcoin Buys in Local Currency
The National Bank of Ukraine has banned citizens from buying crypto assets in its local currency while the country is under martial law.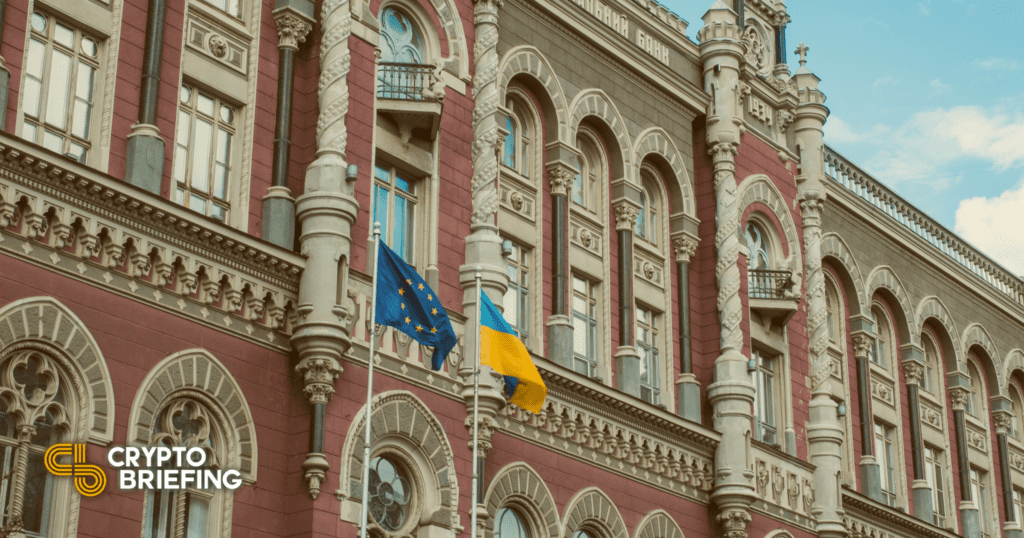 Citizens are now limited to buying up to UAH 100,000 worth of crypto using foreign currency per month.
Ukraine Bans Hryvnia Crypto Buys
Ukrainians can no longer use the Hryvnia to buy cryptocurrencies.
The National Bank of Ukraine published a statement Thursday declaring that it was placing restrictions on cross-border transactions to prevent "unproductive capital outflows" while the country is operating under martial law.
The note explained that citizens would be limited to spending up to UAH 100,000 (around $3,300) monthly in a foreign currency to buy assets in "quasi cash transactions." Though the statement did not specifically reference Bitcoin or any other crypto assets, it noted that buying "virtual currencies" would fall under the remit alongside activities like using electronic wallets, opening brokerages or FX accounts, and paying traveler's checks.
Ukraine's central bank has said that it is taking the measure to maintain the health of the Hryvnia in the foreign currency market. According to the statement, the country has seen a surge in foreign currency transactions due to the many citizens fleeing the country since Russia invaded in February. This has placed pressure on Ukraine's reserves and the Hryvnia's standing in forex markets.
The update comes despite President Zelenskyy's recent move to sign a virtual assets bill to create a legal framework for regulating assets like Bitcoin and Ethereum. Ukraine has come out as something of a pioneer in the cryptocurrency world amid the Russian war. Within days of Russia invading its eastern European neighbor, the Ministry of Digital Transformation had posted a plea for donations in Bitcoin, Ethereum, Dogecoin, Solana, and other digital assets. It also launched an NFT collection commemorating the war last month. To date, the country has received over $150 million worth of crypto through the government-led fundraising campaign and other initiatives.
Disclosure: At the time of writing, the author of this piece owned ETH and several other cryptocurrencies.