Ukraine Cancels Airdrop for Crypto Donors
The Ukrainian government has abandoned its plans to airdrop a "reward" to crypto donors. However, it will soon release an NFT.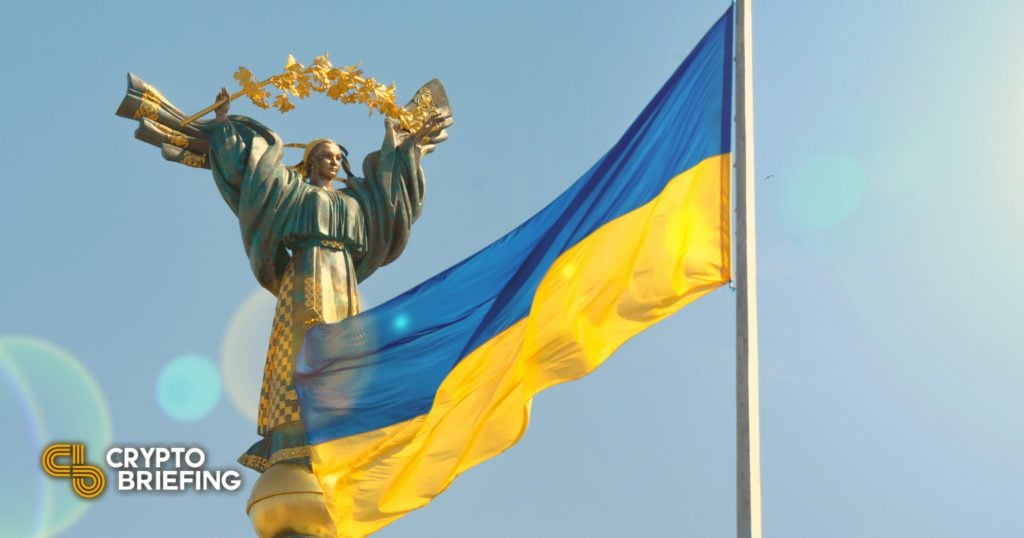 Around $9 million worth of Ethereum donations had flooded into Ukraine's address after the government announced an airdrop Wednesday.
Ukraine Scraps Airdrop
Ukraine has dropped its plans to airdrop a token to cryptocurrency donors.
The eastern European country's Vice Prime Minister and Minister of Digital Transformation Mykhailo Fedorov announced the update in a Thursday tweet, saying that it had decided to cancel the distribution "after careful consideration." Instead, he added, the government will soon release a set of NFTs to support the military efforts to combat Russia's invasion.
After careful consideration we decided to cancel airdrop. Every day there are more and more people willing to help Ukraine to fight back the agression. Instead, we will announce NFTs to support Ukrainian Armed Forces soon. We DO NOT HAVE any plans to issue any fungible tokens

— Mykhailo Fedorov (@FedorovMykhailo) March 3, 2022
Ukraine had announced an airdrop "reward" for crypto donors Wednesday after teasing its plans earlier in the week. The announcement led to a flood of donations as crypto users rushed to send funds in a bid to get included in the eligibility snapshot, which was due to close at 16:00 UTC today. Dune Analytics data shows that Ukraine's Ethereum wallet has received around $9 million since the announcement.
Interestingly, a suspected scam token called Peaceful World surfaced earlier today in apparent hopes of duping airdrop speculators. Despite earlier reports, signs suggest that the creators of the token executed a trick to make it appear that the tokens, which are listed under the ticker WORLD, had come from Ukraine's wallet. Although the snapshot for the legitimate token was not due until later today, that didn't stop people from trading it on Uniswap. It's already hit over $500,000 in volume.
Scams aside, the crypto community has shown solidarity with Ukraine over the last week amid the ongoing Russia conflict. Data compiled by Slowmist shows that over $53 million worth of crypto has been raised to support the country's relief efforts, most of which has been donated to the government's own crypto addresses (Ukraine initially posted a request for Bitcoin and Ethereum over the weekend and is now accepting other cryptocurrencies, including Dogecoin and Polkadot). Several other initiatives have been organized across the crypto and NFT communities, including an NFT drop featuring artwork from some of the most celebrated crypto artists. It raised $1 million in 30 seconds.
Disclosure: At the time of writing, the author of this feature owned ETH and several other cryptocurrencies.