Ukraine Signs Virtual Assets Bill to Legalize Bitcoin
President Zelenskyy has signed a bill that will allow for the creation of a legal framework for digital assets, the Ministry of Digital Transformation has announced.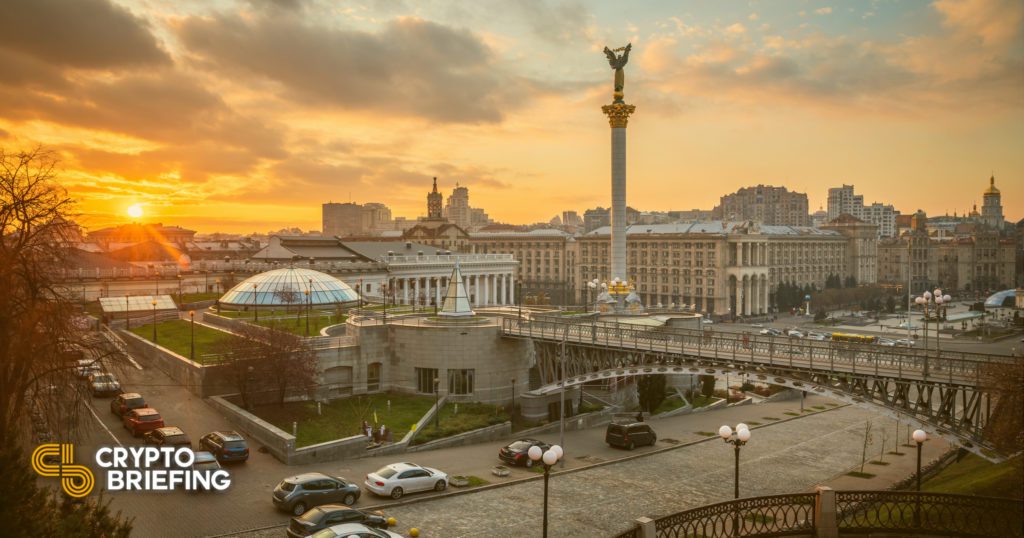 The update comes after cryptocurrency donations to Ukraine's war efforts have broken $100 million.
Ukraine Signs Crypto Bill Into Law
Ukraine just legalized crypto.
The Ukrainian Government's Ministry of Digital Transformation posted a statement Wednesday announcing that President Zelenskyy had signed the country's "virtual assets" bill that will allow for a legal framework for adopting cryptocurrency.
The bill passed through Parliament on Feb. 17 after an earlier version was rejected by Zelenskyy and will define the legal status, classification, and ownership of virtual assets, the statement said. Ukraine's National Commission on Securities and the Stock Market will regulate the market, and virtual asset providers such as exchanges will be allowed to operate. Ukrainian banks will also be able to open accounts for crypto firms, the Ministry of Digital Transformation said in a tweet.
Cryptocurrency exchanges will be issued with permits that allow them to operate, and Ukraine's Ministry of Finance will work on amending the tax code to accommodate digital assets like Bitcoin and Ethereum.
"​​The signing of this Law by the President is another important step towards bringing the crypto sector out of the shadows and launching a legal market for virtual assets in Ukraine," the Ministry of Digital Transformation concluded in a translated statement.
Ukraine has been ahead of the curve in nation state crypto adoption in recent weeks amid one of the darkest periods in the country's history. Since Russia invaded its eastern European neighbor on Feb. 24, Ukraine has received over $100 million in cryptocurrency donations, with more than half of the sum going directly to wallets handled by the government. So far, Ukraine is known to have spent at least $15 million on military gear and other supplies. It also plans to launch an NFT collection commemorating the war, though full details have not yet been revealed.
Disclosure: At the time of writing, the author of this piece owned ETH and several other cryptocurrencies.