Ukraine's Ministry of Defense Unable to Accept Crypto Donations
Ukraine's Ministry of Defense set up a bank account for foreign donations, but Bitcoin is legally not acceptable.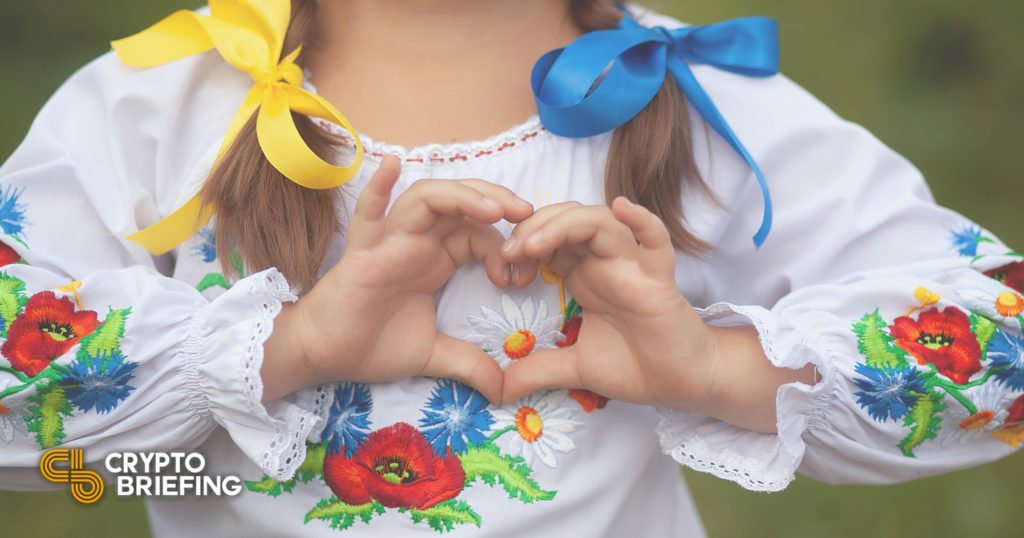 Key Takeaways
Many have expressed a desire to help Ukraine in the midst of the Russian invasion.
While the Ministry of Defense set up a bank account specifically for foreign currency donations, it is legally unable to accept crypto donations.
Crypto's potential use as a vehicle for donations has perhaps seemed more clear in recent weeks.
Following Russia's incursions into Ukraine, many have expressed an interest in donating to the nation's defense efforts. However, the Ministry of Defense is barred legally from accepting cryptocurrencies.
Crypto Donations in Times of War
It seems more people are waking up to the potential use case of digital assets for donations in support of various efforts or causes—or military conflicts.
While Ukraine is enduring a foreign invasion from Russian military forces, the Ministry of Defense in Ukraine has received an influx of inquiries from foreigners wishing to donate. Due to "national legislation," though, Ukraine's Ministry of Defense is unable to accept alternative payment systems like Bitcoin or PayPal.
With that said, the Ministry of Defense did open up a bank account dedicated to foreign currency donations "due to numerous requests from individuals and legal entities who are not residents of Ukraine" who wish to donate. The donations support the Armed Forces of Ukraine, according to the Ministry of Defense, in terms of both logistical and medical support.
The bank account that would allow foreign donations was only set up following a significant amount of requests from people wishing to donate. Those who wish to directly support military units and institutions actively engaged in the conflict with Russia would need to directly contact those groups' commanders or chiefs.
The crypto market suffered a severe decline today on news of Russia's military offensives in Ukraine, and it has been trembling for several weeks now over fears of exactly what occurred today. Over the past year, crypto donations to Ukrainian non-government organizations and volunteer groups increased dramatically, likely also due to escalating concerns over military conflict with Russia.
The possible advantages crypto affords for donations have appeared clearer in recent weeks. Specifically to Ukraine, digital fiat money's issuance was suspended today in Ukraine following President Volodymyr Zelensky's imposition of martial law.
Disclosure: At the time of writing, the author of this piece owned BTC, ETH, and several other cryptocurrencies.