Neutral Dollar Project Rejects Tether And Gemini
Tether and Gemini have both faced hard questions about transparency.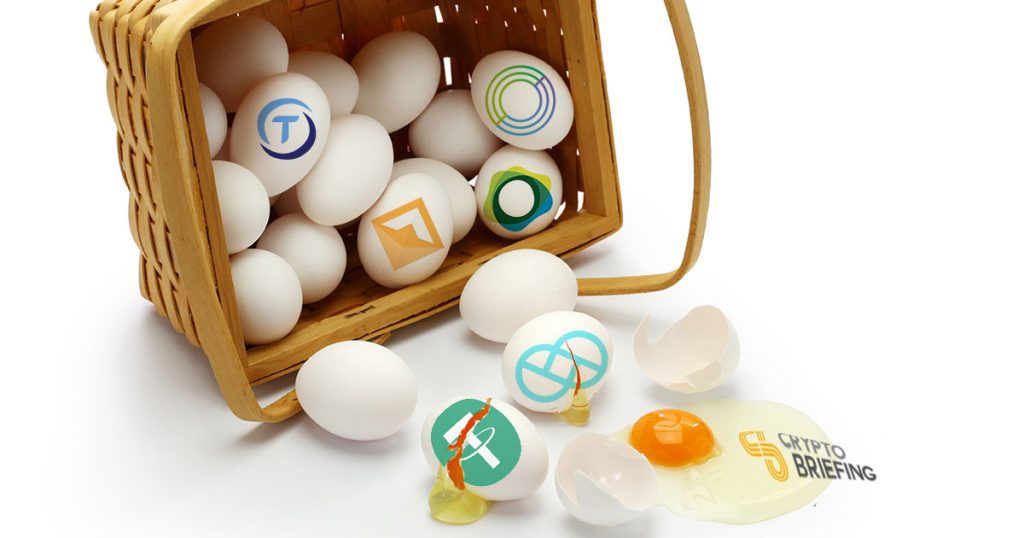 An aggregate stablecoin project has omitted both Tether (USDT) and Gemini dollar (GUSD) from its basket. The Neutral Dollar Project, which is based on the average value of several dollar-backed tokens, has told Crypto Briefing that neither GUSD nor Tether met the project's requirements for inclusion. Although the project did not elaborate, transparency issues could be likely the reasons for disqualification.
Neutral says its NUSD token can address some of the existing flaws associated with stablecoins. By creating a composite of several stablecoins, NUSD can maintain a stable store of value and remain liquid, minimizing investor risk.
The Neutral Dollar is currently backed by a basket of four stablecoins: Circle (USDC), PAX, TrueUSD (TUSD) and DAI. Matthew Branton, Neutral's CTO, explained that by combining these four tokens, the project created an asset with a superior store of value.
In an email, Branton wrote: "Robust testing illustrated that by combining these particular stablecoins together, we reduce the overall risk exposure to one individual coin's volatility and can produce a superior token that is the most stable."
But Neutral did not include either Tether or GUSD in its basket. According to Branton neither coin complemented NUSD's present offering. "Our testing found that the inclusion of GUSD and USDT did not procure diversification or liquidity benefits at this early stage," he wrote.
---
What's wrong with Tether and Gemini?
Leaders of the Neutral Project promise full transparency to users, with frequent real-time audits on the stablecoins they hold in custody. NUSD holders can, at any time, redeem their tokens for the constituent stablecoins held in the basket.
It could be that USDT and GUSD do not match Neutral's transparency requirements. There has long been a giant question mark over Tether because its accounts – supposedly holding $2.4bn at the time of writing – have never been examined by a professional auditing firm.
Tether inexplicably slipped from its peg, falling by as much as $0.18 on some exchanges last October. Soon after, its market cap dropped by more than a billion dollars, leading observers to suggest that some tokens had not actually been backed by real currency.
Similarly, Gemini Dollar faced criticism earlier this year over reports that users looking to redeem large quantities of GUSD had their accounts on the Gemini exchange frozen, with no reason given.
Although Gemini has since said more than $133M worth of GUSD has been redeemed since launch, sources told CoinDesk that this formed part of a strategy "to maximise their status on CoinMarketCap."
Branton did not provide comment on whether this had any part to play in Neutral's decision not to include GUSD and USDT. But for a project looking to solve some of the problems associated with other stablecoins, transparency should be a number one priority.