Vitalik Is Hodling SPANK and Jesus Coin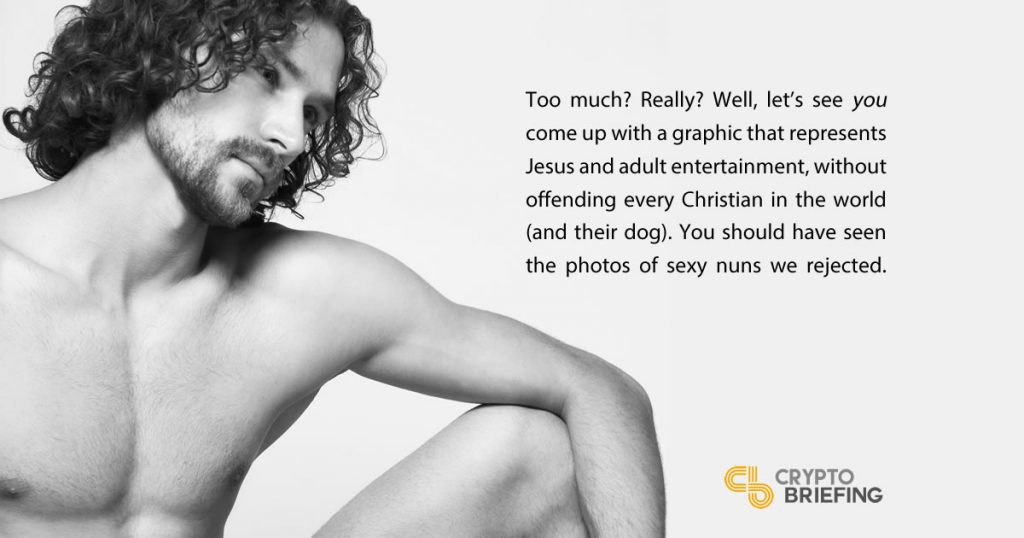 A cryptocurrency designed for the adult entertainment industry, as well as one purportedly offering global access to Jesus Christ, are among some of the projects held in Ethereum (ETH) creator Vitalik Buterin's wallet.
More than 100 different cryptocurrencies are currently in one of the wallets owned by the 24-year-old Buterin. As well as more than 7,000 ETH – worth approximately $800,000 – the chief architect for the Ethereum platform also owns $24,000 worth of Kyber Network (KNC) tokens; $400,000 in Maker (MKR) and $28,000 in OmiseGo (OMG).
But Buterin's portfolio also includes some slightly more bizarre tokens, albeit at a far smaller scale. Among these are 69 SpankChain (SPANK) tokens (strangely specific number) – worth roughly $0.01.
The protocol facilitates online micropayments for viewers watching adult performers, whom they can tip with SPANK tokens. The wallet address shows this was a single transaction just under a year ago, in mid-January. Although he did give away some Ethereum to developers, as noted below, he has not yet blown his SPANK wad – none of the tokens have been used… yet.
Buterin also holds a small amount of Jesus Coin (JC), valued at $0.15 at today's prices. A joke project, similar to how Dogecoin (DOGE) began, it claims to offer users the "unique advantage of providing global access to Jesus" through such initiatives as decentralizing the church and outsourcing the forgiveness of sins. The project, which held an ICO in 2017, managed to peak at $17m at the start of 2018.
Vitalik has not yet redeemed his Jesus Coin, but we hope his Jesus Coin will eventually redeem him – and any sins he may accumulate along the way.
---
How do we know it's Buterin's wallet?
Although some had already managed to link this wallet address to the Ethereum founder, it became publicly known earlier today. In the small hours of this morning, Buterin announced he had sent 1,000 ETH to a project building on the platform.
Preston van Loon, one of the co-founders of Prysmatic Labs, which is developing an Ethereum sharding protocol for Ethereum, complained progress was slow because many of the team still needed to be in full-time employment. Buterin tweeted approximately half an hour later to say he had sent the project around $105,000 worth of Ether and included a link to his wallet address on Etherscan.
Just sent 1000 eth. Yolo.https://t.co/s1q8K5Wlhs

— Vitalik Non-giver of Ether (@VitalikButerin) December 19, 2018
Buterin has never fully disclosed the amount of Ether he holds. In October he said that the maximum amount he ever had was 0.9% of the total supply, which would be around $38m at current prices. The ETH in this wallet forms a small fraction of his total holdings; it's not known how much is held in other wallets.
Mr. Buterin also holds Finally Usable Crypto Karma (FUCK), a social currency.
Looking at his wallet address, Crypto Briefing can confidently state that the creator of Ethereum can only give a solitary FUCK.
The author is invested in digital assets, including ETH which is mentioned in this article.