Alameda Bails Out Voyager Digital on News of 3AC Exposure
Sam Bankman-Fried is quickly becoming crypto's leading lender of last resort.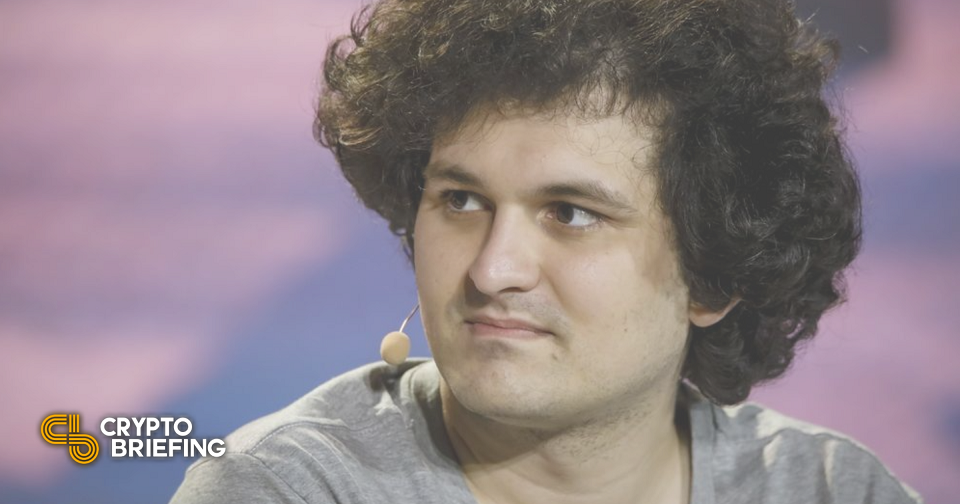 Key Takeaways
Crypto exchange Voyager was exposed to Three Arrows Capital to the tune of $667 million.
The company has already secured a loan from Alameda Research in order to make sure Voyager customers will not be impacted by 3AC's meltdown.
The news sent Voyager's stock down 63% on the day.
Voyager Digital has been revealed to have had $667 million in exposure to Three Arrows Capital; the company has secured a loan from Alameda Research to ensure its customers will not be impacted by the hedge firm wipeout.
Voyager's Exposure to 3AC
Crypto exchange Voyager announced today that it was heavily exposed to Three Arrows Capital.
According to the company's press release, Voyager's exposure to the crypto hedge fund consists of 15,250 BTC and $350 million USDC, for a total of approximately $667 million. Voyager has requested Three Arrows Capital to repay $25 million by June 24 and the rest of their outstanding balance by June 27; failure to complete repayment by those deadlines will be interpreted as "an event of default."
Voyager's stock (VOYG) plummeted following the news and is now at -63% on the daily, opening at $1.30 and currently trading at $0.59.
Three Arrows Capital (3AC) was one of the top crypto hedge funds in the world. Its co-founders, Su Zhu and Kyle Davies, became notorious in the crypto space for pushing the "supercycle" thesis, arguing that Bitcoin would no longer experience -80% drawdowns. They acknowledged last week that the hedge fund had been wiped out by recent market volatility.
Alameda Swoops In
In the same press release, Voyager detailed an agreement it had entered with crypto trading firm Alameda Research in order to "meet customer liquidity needs."
Alameda will loan $200 million (cash and USDC) and 15,000 BTC to Voyager in order to ensure the crypto exchange's solvency. Voyager itself currently has about $172 million in liquid assets. Voyager customers should therefore not be impacted by the company's exposure to Three Arrows Capital.
Alameda also indirectly holds 22,681,260 Voyager common shares (about 11.56% of the company), which it had bought at $2.34 in May.
Voyager is not the first crypto company Alameda founder Sam Bankman-Fried has bailed out. His crypto exchange, FTX, also offered a $250 million credit to crypto lender BlockFi yesterday.
Disclosure: At the time of writing, the author of this piece owned ETH and several other cryptocurrencies.