Whales, USDT And Self-Fulfilling Prophecies: SFOX Releases Market Report
Do whales have such a large impact on markets?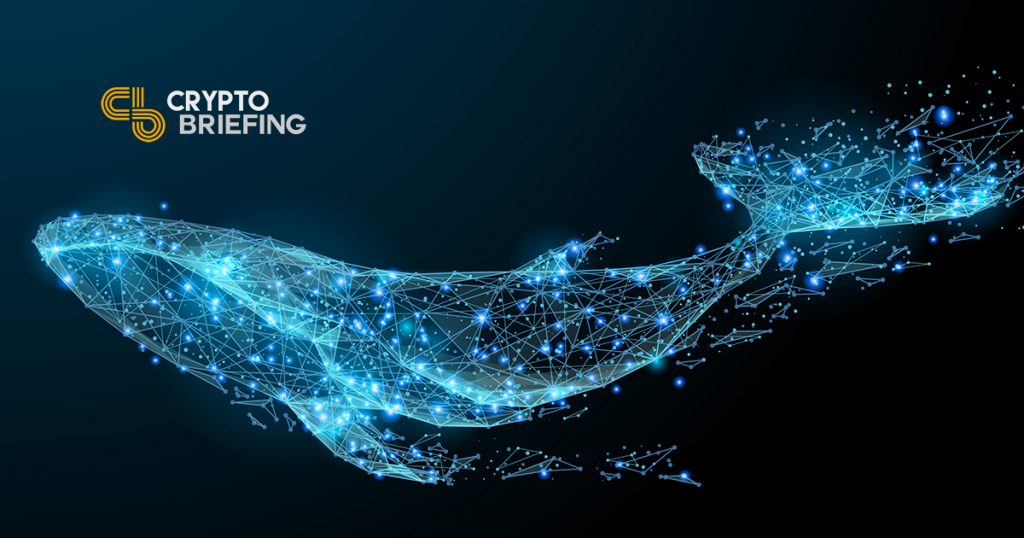 Whale-watching is becoming a bit of a hobby for a new demographic these days. A report from crypto prime dealer SFOX and blockchain research service Whale Alert reveals many interesting facts about crypto whales and their influence on market activity. Following a controversial academic paper that alleged a single whale on BitFinex caused the historic 2017 runup, the revelations are especially enticing.
Brothers Frank and Mark van Weert founded Whale Alert in 2018 — a service that sniffs out large transactions on eleven blockchains and then broadcasts the action to a Twitter following of around 150,000 avid whale-watchers. SFOX interviewed CEO Frank van Weert and put together a detailed analysis of crypto whales through his insights and their own crypto price, volatility, and correlation data.
An example of the fruits of this analysis is October 18, 2019, when an auction of bitcoins confiscated in a police raid was held in Korea. Following the sale, Whale Alert observed a ten thousand bitcoins transaction, with the coins moving to Binance. "Almost directly after that big transaction, the price of BTC dropped," he notes, as the selloff caused a fall from $8062.56 to $7856.89.

While this was an isolated incident, USDT seems to have a stronger influence on market conditions. The CEO suggests issuances of USDT may have a psychological effect, pointing to the enormous amount of Tethers that were printed in early 2019.
As BTC was trading between $3500 and $4500, traders witnessing the large-scale issuance of Tethers may have assumed that "…those USDT are going to be used to buy BTC," van Weert argues. Over the months following the high-volume USDT issuances, BTC traders enjoyed a significant price recovery. "Now, I don't know if that assumption is correct, but a lot of people reacted to that, I think—to the issuance of Tether," he concluded.
It's possible that just the knowledge of large whale transactions could be the cause of self-fulfilling market swings. "Whale Alert has such a large following at the moment," van Weert explains, "that might actually influence the price in itself. And we haven't done any research on that—on what our influence actually is."
At this point in time, Whale Alert considers the existence of whales to be necessary, given the young age of crypto. "Bitcoin started with a few people. So the biggest chunk of the coins is going to be in the hands of the people who started it." As the market matures, concentration of coins should dissipate, he theorizes. "Eventually, those people will have to sell their coins… and so, eventually, the distribution of BTC is going to hopefully level out a bit more, and there's going to be, hopefully, fewer whales."
Whale Alert is ramping up their service with future improvements coming in the next couple months, including analytics of more blockchains like Litecoin, Bitcoin Cash, and Cardano. The service aims to fully integrate price and whale transaction data in an easy-to-search and analyze format. The service's Twitter feed will also offer new features to followers, such as alerts for the moment old, inactive, but highly valuable wallets awaken from their slumber.