What Is Ardor Platform? Introduction to ARDR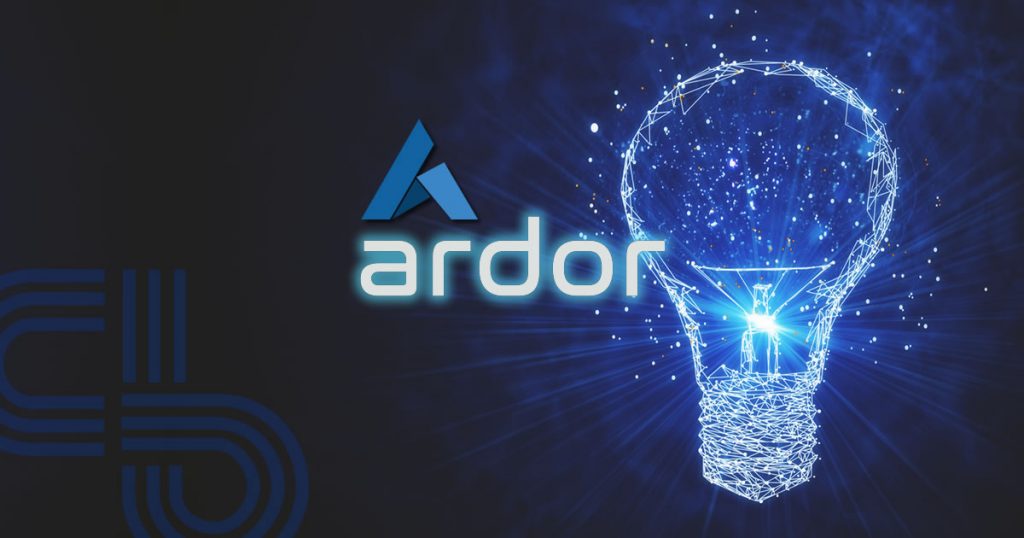 What is Ardor?
Ardor is a cryptocurrency project based on the open source NXT blockchain that aims to compete with existing enterprise solutions such as Microsoft Azure. Its native token is the ARDR token. The blockchain enables easy aliasing, account control, secure messaging, plugin support, marketplace transactions and more.
---
What is Blockchain as a Service?
Blockchain as a Service is an inevitable solution presented by blockchain technology. Ardor has the pedigree to build a solid BaaS platform, and it encompasses several key features of blockchain 2.0 and 3.0 projects.
Ardor blockchain is based on the open-sourced NXT blockchain project (a blockchain the team also founded). It's an all-in-one blockchain suite that supports development out the box.
When you consider each blockchain working in tandem to replace today's current internet, it opens a lot of possibilities. Software as we know it is being rebuilt from the ground up, and blockchains help with everything from tracking software licenses to securing and storing large amounts of cloud data.
Before discussing how the Ardor blockchain can compete with Microsoft Azure and fit into this next-gen connected ecosystem, let's look at the ARDR cryptocurrency and its performance on the financial markets.
---
Breakdown of ARDR
Ardor has a circulating supply of 998,999,495 ARDR, which is also the maximum supply. The peak price was $2.03 on January 13, 2018.
Although not mineable, Ardor supports tokenized child chains, and the IGNIS token/chain is the first to be released by the project's creators to incentivize development. The IGNIS ICO raised over $15 million through the NXT platform in August 2017.
IGNIS has a total supply of 999,449,694. The peak price of IGNIS was $2.10 on January 3, 2018.
Ardor ARDR is tradeable on many popular cryptoexchanges, including Upbit, Bittrex, Binance, HitBTC, and Poloniex. It is typically paired with Bitcoin, although Ethereum and other alts are occasionally accepted.
IGNIS is accepted at Upbit, Bittrex, and Indodax so far.
Ardor has a proprietary blockchain wallet available for Linux, Apple, Windows, and Android platforms to support both tokens, along with other child tokens in the future. Third-party wallets may also accept either currency.
---
Tech's Pain in the aaS
Cloud computing, cross-platform functionality, stability, accessibility, and security are all major concerns in the business world. Software as a Service (SaaS) models are so successful that the industry is worth nearly $76 billion a year.
Blockchain platforms like Stratus rushed to fill the Microsoft Azure BaaS marketplace as developers, but Ardor went indie. Ardor built its own blockchain-based ecosystem, hailed as NXT 2.0, with enough bells and whistles to compete with Microsoft Azure itself. Even if the team crumbles, certainly any tech giant would love to purchase the child chain technology to gain a massive headstart in the next Internet infrastructure.
Here's a small list of the features the Ardor platform supports after its rigorous testnet beta.
Data Cloud – Cloud-based storage like AWS is supported with end-to-end encryption for data transmittal and storage.
Account Control – Everyone from families to businesses relies on account-level access controls to ensure the system isn't compromised.
Anonymity – The ability to perform actions anonymously is important. Ardor uses decades of torrent and tor technology to increase individual control over privacy.
Marketplace – An impressive tech project isn't as impressive if it's not generating revenue. An open marketplace and a user-friendly UI makes Ardor an adorable project for enterprise adoption.
The usage of off-chain child chains and conditional transactions make Ardor a lean blockchain that avoids the bloat associated with projects like Bitcoin and Ethereum. Off-chain transactions and inter-blockchain operability are important pillars of a sustainable blockchain platform and the child chain solution works.
Jelurida, the company behind Ardor and NXT, was co-founded by Kristina Kalcheva, Petko Petkov, and Lior Yaffe with a well-versed team of blockchain experts. The project is arguably much further ahead in development than competitors like RChain, EOS, and Ontology.
In an industry full of vaporware, this makes Ardor an attractive investment and partnership. It's a scalable, next-gen blockchain platform that can easily support any other blockchain through its development community.
---
Ardor Summary
Ardor is the next generation of NXT blockchain 3.0 and a strong contender for enterprise partnerships, development, and implementation. The company behind it has a strong blockchain background that will support a cloud-based Blockchain-as-a-Service platform, including several key features.
Ardor is a full suite of programs and fully capable of competing with the Microsoft Azure platform. By remaining independent, the company maintains control over network governance.
IGNIS, the first child chain released on the Ardor platform, is a monetary system that will tokenize usage of the BaaS marketplace. Both tokens can fund transactions and development.
ARDR was recently listed on Binance, and is accepted by most popular exchanges around the world.
With these pieces in place, Ardor could be a sleeper hit of the initial crypto bubble. This blockchain platform has legs and you should keep watching the cryptocurrency news to follow its progress. Should you ARDR cryptocurrency? It all depends on the fortunes of the tech behind it.