What is Decred? Introduction To DCR Token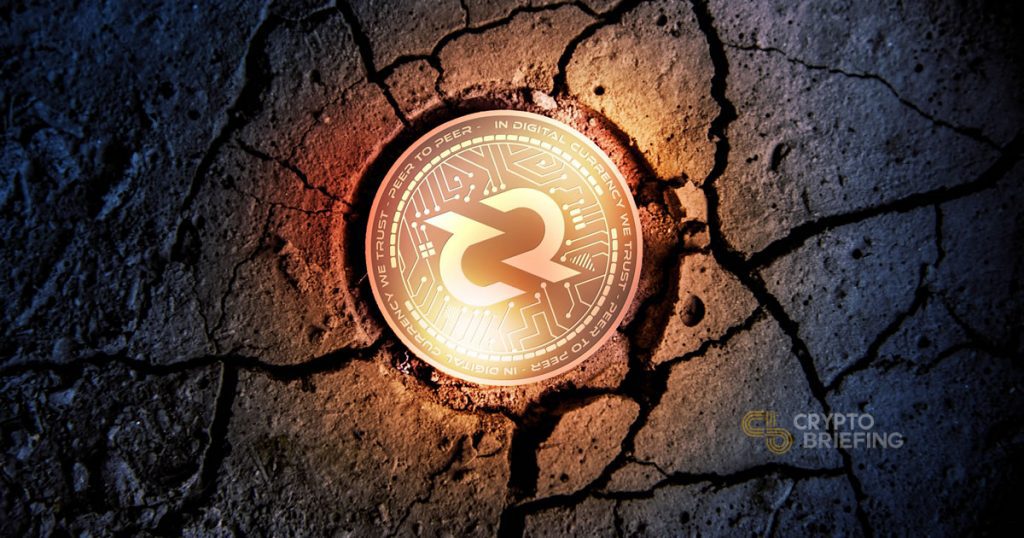 What Is Decred?
Decred is a cryptocurrency that aims to resolve some of the key issues with Bitcoin. For example, although the Bitcoin blockchain is somewhat decentralized, voting rights are held by a small minority of miners. Decred was launched by Chicago-based Company 0 in February 2016 to fix this and accomplish Bitcoin's original goal of creating decentralized finance.
Bitcoin is the most recognizable cryptocurrency, but it's not without problems. We've covered how Decred does seeks to resolve them in a detailed article by Andrew Macdonald.
Decred uses a Proof-of-Work and Proof-of-Stake hybrid called Proof-of-Activity for consensus. Because of this, it became the first crypto project to approve a protocol change through an on-chain vote in June 2017.
Co-founders Alex Yocom-Piatt, Dave Collins, David Hill, Jake Yocom-Piatt, John Vernaleo, and Josh Rickmar are experienced Bitcoin developers who engineered btcsuite using golang before launching their own crypto project. Before reviewing the project's technical and market viability, let's dive into the performance of the DCR coin itself.
---
Breakdown of Decred DCR
Decred a max supply of 21,000,000 DCR, matching Bitcoin. Its peak price so far was $125.58, which occurred on January 12, 2018.
No Decred ICO was ever held, although an airdrop of 282.64 DCR was awarded to 2972 hand-selected participants in 2016. The airdropped new coins were distributed to users who signed up and developers believed could advance the project.
Developers also purchased 840,000 new coins (4 percent of the total supply) at a rate of $0.49 per coin in a premine token sale. It was a good time to buy Decred, as the bull market skyrocketed the crypto bubble a little over a year later.
Each time Decred DCR is mined, 60 percent is distributed to the Decred Wallet of the PoW miner, 30 percent is distributed to PoS voters, and 10 percent is held by Decred as a development subsidy.
Decred DCR is supported by many popular cryptocurrency exchanges, including Huobi, Bittrex, Poloniex, Upbit, and OOOBTC. Its typical trading pair is Bitcoin, although Tether, Nano, and Ethereum are also used by some exchanges. Over $1 million worth of DCR is traded on a daily basis.
There are three official Decred wallets. Decrediton is a graphic UI wallet available for Windows, macOS, and Linux. Webwallet is a browser-based wallet that can be accessed on any device, and the Command-line app suite is a cross-platform command-line wallet for advanced users. It is also supported by the Exodus cryptocurrency wallet, so there's a Decred wallet for everybody.
---
Leveraging a Decentralized Community
The Decred team is committed to fixing the weaknesses in Bitcoin, and that includes ensuring the community is incentivized to contribute. It strikes a balance between miners and staking verifiers by awarding both a portion of mined coins, while also establishing a development pool. It hopes this will keep it in the cryptocurrency news and people flocking to the Decred website.
To participate as a staker, you'll use your DCR to purchase tickets which need to be mined. Each block contains 20 tickets, so you'll either wait your turn or pay extra to be mined early. After 256 blocks pass, your ticket enters a pool with a 50 percent chance of being chosen within 28 days and a 99.5 percent chance of being chosen within 160 days. Once chosen, you help validate a block and receive the ticket price plus a staking reward.
Unlike many other blockchains, Decred allows anyone to submit a proposal for improvement, which is approved or denied by the Decred Assembly. The Assembly is a group of vetted Decred users who have been voted into the council. Once an improvement is fully developed and tested, it's added to the source code as dormant code, which is held until 95 percent of the past 1000 blocks have been mined with the updated code and 75 percent of stakeholders on the past 2016 blocks have the updated code.
At this point, a vote is held for 8064 blocks, at which time both miners and stakers can choose to vote yes, no, or abstain from voting. A 75 percent super majority is needed to pass an agenda, otherwise the vote is restarted. Tracking happens on Decred's Politeia project, an off-chain, time-stamped governance.
Decred also has a large development pool gathered to pay contractors for development, design, and marketing of the project. Payment is made in DCR, and developers work remotely around the globe on various parts of the project.
Using this community-based development model, Decred development has surpassed Bitcoin's. It already supports the Lightning Network, and it's possible to make transactions expire after a certain amount of time to keep the blockchain lean.
In October 2018, the Decred project launched Politeia. This platform lets DCR stakeholders vote on which proposals are funded by the treasury.
---
Decred Summary
Decred is everything Bitcoin was designed to be but failed at when released into the wild. It's not the most well-known cryptocurrency, but it's a solid project many analysts believe will remain sustainable for a long time to come. This is because of Decred's key features, which include.
Decred uses a hybrid Proof-of-Activity consensus model which combines Proof-of-Work (miners) and Proof-of-Stake (users) to ensure a balanced ecosystem.
Decred is community-oriented and anyone can volunteer to contribute to the project. Major contributors can apply to work as contractors to receive compensation for their work.
The Decred team consistently looks to the community for ideas to make the network better and has a proven track record of implementing changes quickly.
The Decred founding team consists of Bitcoin early adopters who wanted to create something better. Arguably, they have, and the only piece they're missing is widespread adoption as a currency by retailers. Once steps toward this achievement are made, Decred will become a force to be reckoned with in the crypto industry.