What Is DigiByte? Introduction to DGB Token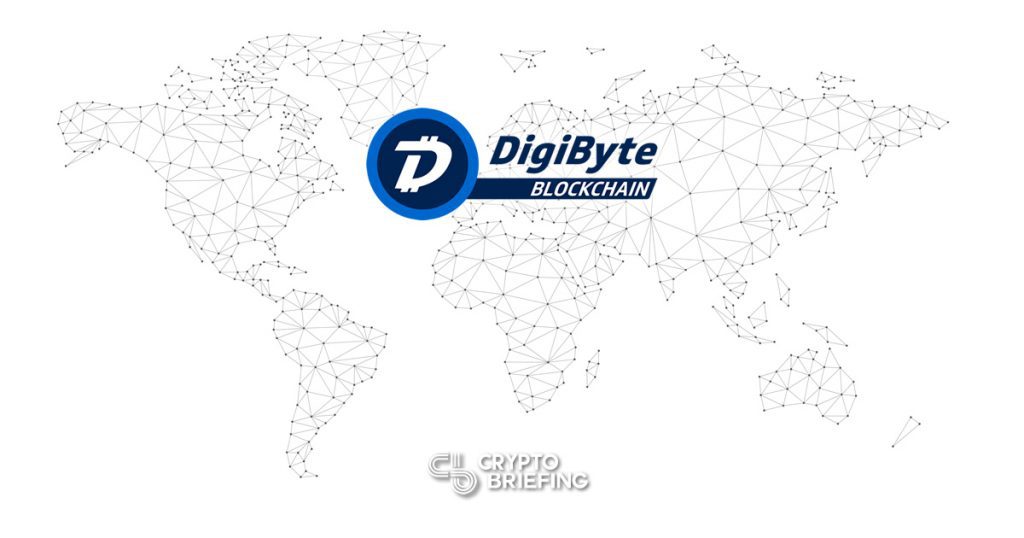 What Is DigiByte
DigiByte DGB is the longest-running blockchain in the world. It is a cryptocurrency that was created in 2014 and boasts a number of important features. Its developers claim it's faster and more secure than Bitcoin and that it's more decentralized than its better-known blockchain brother.
There's not shortage of altcoins, but Digibyte was one of the first, hitting the market in the pre-ICO days. It boasts a secure infrastructure that's faster than Bitcoin. As mentioned, DGB boasts the longest blockchain currently running.
Still a genuine altcoin, DigiByte's pricing is very much tied to Bitcoin, but it's much more of a blockchain 2.0 project. Its three-layer blockchain network separates smart contracts, processing, and decentralized applications. It also features cross-chain compatibility, making it a capable competitor in the blockchain arms race.
Viable as both a crypto asset and a blockchain, Digibyte may be a hidden gem in the crypto world. The developers are working through 2019 to increase these features and add more privacy by replacing TOR with Dandelion.
Before explaining more about the technical and business chops of Digibyte DGB, let's examine its performance on the cryptocurrency market.
---
Breakdown of DGB
DigiByte has a maximum supply of 21,000,000,000 DGB. Its peak price so far occurred on January 5, 2018, when it reached $0.138940. DGB is widely accepted on crypto markets, with Bittrex, Poloniex, Sistemkoin, HitBTC, Kucoin, Upbit, and YoBit all having significant daily trade volumes.
No DigiByte ICO was held on record, although a private investment financing round for the project was held December 2014, raising an undisclosed amount of seed capital.
Like Bitcoin, DGB is mined using a Proof-of-Work (PoW) mining algorithm. Unlike BTC, five mining algorithms are used: SHA256, Scrypt, Groestl, Skein, and Qubit. This makes mining decentralization much more possible than most ASIC-friendly cryptos.
Its trading pairs include BTC, USDT, and ETH, with occasional fiat currencies. Over $1 million worth of DGB is traded on a daily basis.
DigiByte offers wallets for all Operating Systems, and there's third-party support from Coinomi, Ledger, Trezor, Guarda, Exodus, Satowallet, and more.
---
That Other Bitcoin
Throughout Bitcoin's meteoric 2017, DigiByte had the good fortune to ride the cryptocurrency wave into several new investments. As a legacy crypto that existed in the pre-spike days, it was soon found by crypto media and analyst upstarts looking for the next new thing.
Like Bitcoin, DigiByte uses UTXO to verify balances through each crypto coin rather than the wallet address holding them. And, as mentioned above, multiple mining algorithms are used.
DigiByte is open-sourced and aims to be more decentralized than Bitcoin. It's also faster, boasting a more secure and anonymous infrastructure. It supports 43,000 nodes, nearly 6 times the 7,400 nodes supported by Bitcoin. It also supports 100 times the coin supply.
John McAfee proclaimed DigiByte is a coin to watch, but that's not the token's fault. MultiShield and DigiShield, DigiByte's security implementations, definitely rival the paranoid playboy's own security namesake.
DigiByte is especially gaining popularity among gamers through DigiByte Gaming, which offers DGB as rewards for playing certain games. We've mentioned on multiple occasions the importance of tokenization and gaming in cryptocurrency.
While slow to be adopted, this red-headed stepchild of the crypto world may see sustainable success in the long term.
---
Rise of the Auxcoin
Rather than an altcoin, I like to call DigiByte an auxcoin. It's an auxiliary form of payment that will ultimately sustain a market because of its cross-chain compatibility. Segregated witness (SegWit) makes it a valuable coin that can be used as an intermediary on market trades to easy congestion to assets like Bitcoin.
A new DigiByte block is mined approximately every 15-18 seconds vs 10 minutes for Bitcoin. It also uses 5 proof-of-work algorithms to encourage decentralization among ASIC and GPU miners. Because of these extra algorithms and improved transaction times, DigiByte's blockchain is already the longest in existence.
It's 40 times faster than Bitcoin, and its five-year lifespan so far easily outpaced Bitcoin's transactions in throughput alone. At 280 transactions per second, DigiByte hasn't slowed in its old age, proving it's a more scalable payment and mining option than Bitcoin.
Like Ethereum, DigiByte's network has multiple layers. One is the core protocol layer, followed by a digital asset layer and decentralized application layer. Keeping these separate, along with running five algorithms on them, makes DigiByte's tech state-of-the-art and future-proof for possibly a long time.
Even if it fails to be adopted by the mainstream, DigiByte is sure to continue receiving valuable community support for years to come.
---
DigiByte: Introduction Summary
DigiByte wasn't the first blockchain, but it has first-mover advantage over most projects by having an active community with an existing platform already up for four years. DigiByte may never be as popular as Bitcoin as a digital asset, but it'll surely remain in use based on its key advantages.
DigiByte is faster than Bitcoin and getting even faster. By 2020, it projects to handle 2000 transactions per second.
Because of its fast processing speed, DigiByte is the longest active blockchain, easily surpassing Bitcoin with no slowdown.
DigiByte has three-layer blockchain with five unique algorithms running on it. This makes it cross compatible with nearly any other blockchain.
Its open-source nature encourages further development to keep DigiByte relevant as time moves on.
It's not the Belle of the Ball, but DigiByte checks a lot of the right notes in a cryptocurrency. Its proven to be scalable and capable of processing much faster in real-world usage than many popular choices. DGB is a darling in the crypto media, and it's easy to see why.