What Is DigixDAO Network?  Introduction to DGD and DGX Tokens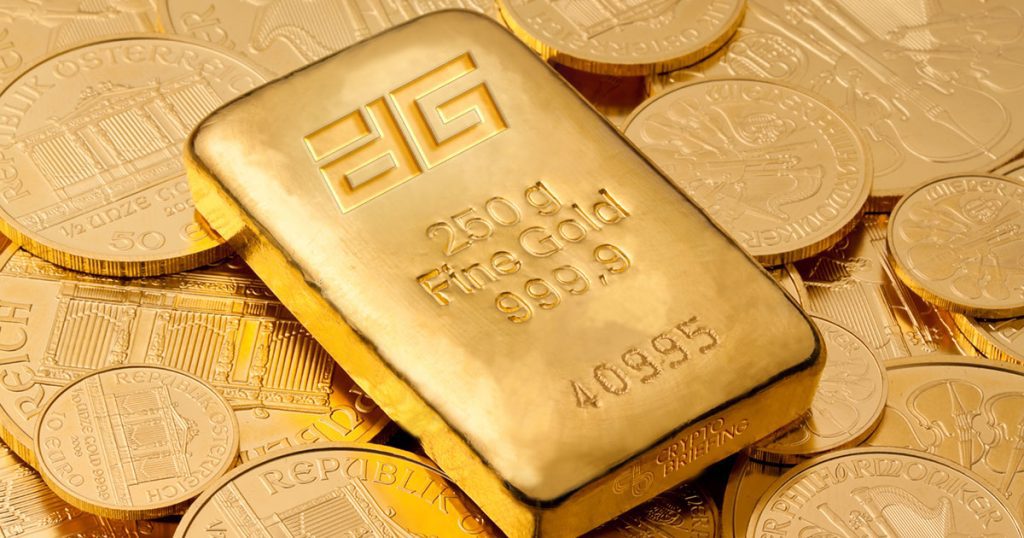 What Is DigixDAO?
DigixDAO is a Decentralized Autonomous Organization creating a cryptocurrency backed by bars of gold. DGD is the native Ethereum-based ERC-20 cryptocurrency token governing the Digix network. DGX is the second Digix token, with its value tied to one gram of gold. More DG_ tokens representing silver, platinum, and other precious metals are in the works.
DAOs are ambitious projects that represent the original intent of blockchain when Bitcoin was created. It's not an easy road, but Digix may have a team capable of navigating it, even if it means doing so with arrows in their backs.
Digix was created in Singapore in December 2014 and held an ICO crowdsale on March 30, 2016.The founding team of Kai Chng, Anthony Eufemio, and Shaun Djie brought on former Fujitsu Asia CEO Teo Hye Chng as Chairman after 4000 DGD was stolen in a July 2017 hack.
Still, Digix partnered with Maker/DAI, and stablecoins are increasingly looking like a safe bet, despite Tether's 2018 debacle.
This team includes both technical and financial expertise, and if anyone's going to make a DAO successful, why not Digix?
We'll start exploring the answer to that question with a dive into DGD and DGX, the native cryptocurrency tokens on DigixDAO's blockchain.
---
DGD and DGX Cryptocurrency Summary
The peak price of Digix so far was $553.57 on March 1, 2018. DGD can not be mined but the supply can be raised by a community vote. There were 2,000,000 DGD in circulation as of December 27, 2018.
The DigixDAO ICO crowdsale occured from March 29 to 30, 2016. Over $5,500,000 worth of ETH was raised by selling 1,700,000 DGD. The remaining 15 percent (300,000 DGD) was retained by the development team.
DGD holders have voting rights on the Digix network. They also receive a portion of the 0.60 percent demurrage fee and 0.13 percent transaction fees for trading DGX.
DGD tokens are security tokens whose value depends on stability of the DigixDAO, while DGX tokens are commodity tokens meant to represent a physical store of gold. Commodity tokens for other precious metals are planned.
Digix Gold Token (DGX) had a circulating supply of 83,059 DGX as of December 27, 2018. When I checked the price of DGX versus the price of one gram of gold, it was $42.51 to $41.17 on the day of writing. Some of the difference may be attributed to the fees, while the rest seems to point toward lag in actual price matching when compared to a stablecoin like Tether's match to the US dollar's value.
The supply of DGX is directly proportional to the amount of gold in its physical vault. The first Digix vault can reportedly hold 30 tons of gold. As mentioned above, there are two fees associated with storing gold in Digix vaults. The demurrage fee and transaction fee. Storage fees were waived for the first year of operation.
DGX tokens are "mined" through a Proof-of-Asset (PoA) card created via an Ethereum smart contract. We'll dive a bit more into that in the next section.
To cash out a DGX token, you must have at least 100 DGX and can either claim your 100g gold bar in person or have it shipped to you.
DGD is accepted on a variety of cryptocurrency exchange markets, including Binance Coineal, Liqui, Huobi, HitBTC, and Gate.io. Over $500,000 worth of DGD is traded on a daily basis, and its trading pairs include BTC, ETH, and USDT.
As an ERC-20 token, DGD can be stored in any ERC20-compatible cryptocurrency wallet, including MyEtherWallet and Trezor and Ledger hardware wallets.
---
Can Digix Succeed, and Is It a DAO?
We've covered stablecoins deeply at Crypto Briefing. In fact, here's a video of Kiana discussing Tether, fractional reserve banking, and the standards of modern stablecoins.
I won't dive too deeply into the concept here – instead, we're going to discuss a bit about the gold standard. Until 1933, the United States Dollar was backed by gold, and it took nearly 40 years for the conscious uncoupling to begin. Moving away from that standard is credited with pulling the country out of the Great Depression.
Many people recite that fiat currencies like the USD aren't actually backed by gold, and US banks following fractional reserve rules don't even have enough cash on hand to pay out its full client base should a bank run occur.
This means Digix is holding itself to a higher financial standard than modern governments and financial institutions. That looks great on paper, but the reality is going to be difficult because Digix is now responsible for the operational costs of running its vault in Singapore. Having your tokens backed by physical gold isn't as impressive when the physical gold is stolen (and don't forget 4000 DGD were already stolen).
When depositing gold, you create a PoA Asset Card, which stores the chain of custody (vendor, auditor, and custodian vault) in digital signatures. In addition, the bar serial number, SKU, and fee/receipt information is created and stored on the Ethereum blockchain.
The company raised a ton of money, but it's also going to spend a ton maintaining and securing its gold reserves.
Digix is also issuing both a security token (DGD) and commodity tokens (DGX), which would put them under the jurisdiction of both the Securities and Exchange Commission and the Commodity Futures Trading Commission.
There are a lot of operating costs and risks that come along with storing large quantities of gold and other precious metals. Thieves are everywhere, and the .govs are the biggest gang on any block.
Digix is taking the hard road through cryptocurrency, and being a DAO means it's inevitably going to become a poster child in this industry. Whether it's for a good or bad reason remains to be seen.
---
Summary
Digix is a gold-backed cryptocurrency platform created by DigixDAO. DigixDAO stores and secures physical gold bars, issuing an Ethereum-based ERC-20 stablecoin cryptocurrency token in its place. The success of this ambitious project lies in these key factors.
Digix uses Ethereum smart contracts to store gold bar information, creating one DGX token to represent one gram of gold. The total DGX supply is determined by the gold sitting in its vaults.
Digix also issued a DGD token during its ICO crowdsale to raise funds to build the operation. Depositing or withdrawing DGX requires a physical transfer of gold.
Digix plans to release more cryptocurrency tokens backed by other precious metals in the future.
With these pieces in place, Digix definitely set the (gold) bar high enough that it's unclear if even it can clear it. Still, everything the founders touched in the past turned into gold, so there's a good chance this project will too.