What Is KCS? Introduction to KuCoin Shares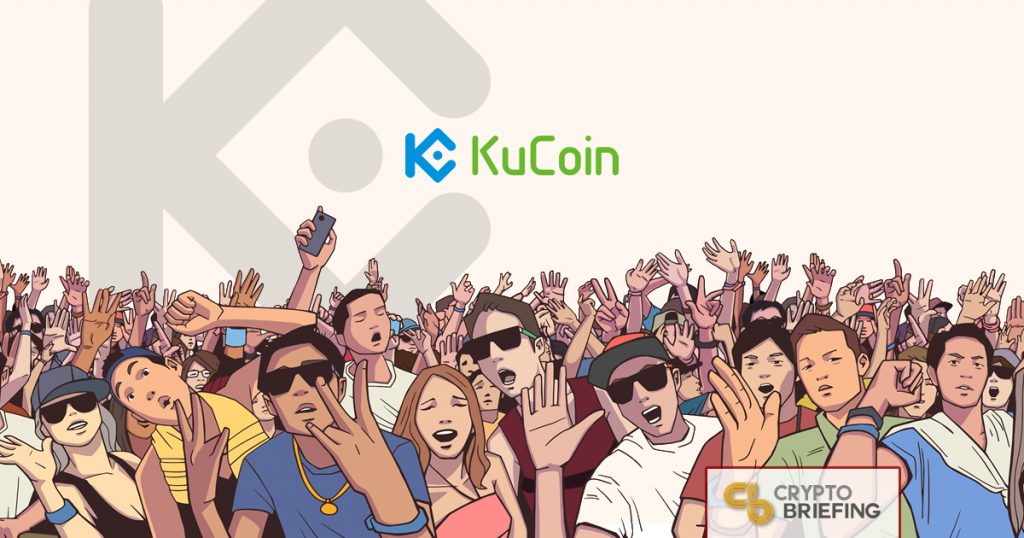 What Is KuCoin Shares?
KuCoin Shares is a proprietary token for the KuCoin crypto asset exchange, it is only tradeable on the KuCoin platform. It can be traded for ETH, BTC, USDT, NEO, DRGN, LTC, and other popular crypto assets. The token rewards holders by paying them a portion of exchange fees.
---
Actually purchasing a cryptocurrency is a bigger pain than it sounds. Setting up a wallet, an exchange account, verifying everything while storing and securing pins can trip anyone up. Once you have crypto, exchanging it is even harder. KuCoin is one of the many crypto exchanges on the market and is still in its infancy, going live in August 2017.
KuCoin may be young, but its team, which includes GF Securities, Ant Financial, Youling, Jianbang Communication, and iBOX PAY, are blockchain veterans going back as far as 2011. It has a clean layout and withdraw fees as low as .0005 BTC, .001 LTC, or .01 ETH. Others, like NEO and GAS are free. And customer support is provided 24/7.
Not only is it already a successful project, even in its early stages, KuCoin has all the pieces in place for success down the road. Before researching KuCoin's viability as a crypto exchange, let's explore the performance of KCS, its proprietary ERC-20 token, on the market.
---
Breakdown of KCS
KuCoin has a total supply of 180,730,576 KCS. Its peak price so far was $20.84 on January 12, 2018.
KuCoin charges a 0.1 percent fee. It retains 10 percent of trading fees for network upgrades and promotions, while 50 percent of fees are returned to users as bonuses for referrals and trading. You could theoretically earn back half of those fees through the dividend system, if you hodl KCS long enough.
Approximately $4 million worth of KCS is traded on a daily basis, with trading pairs including many of the currencies supported on the KuCoin market: BTC, USDT, ETH, XRP, EOS, LTC, NEO, CS, GO, and MTV.
KuCoin's exchange wallet is the only official wallet, although any ERC20-compatible wallet should store KCS fine.
---
Navigating the Murky Exchange Waters
Because it was created by financial industry experts, KuCoin is financially secure, and no massive hacks have been reported since its launch. That's impressive for the first year of a project as high-profile as a crypto exchange.
In fact, crypto exchange theft has been on the rise over the past few years. In 2017, $266 million was lost due to exchange breaches, and that number is already over $731 million in 2018.
We've been preaching for a while now about how abysmal crypto exchange security truly is. Coincheck alone was hacked for $500 million in 2018, making the $473 million theft of Mt. Gox look like small change. Several smaller hacks like $30 million stolen from Bithumb keep padding these numbers as we enter the end of 2018.
That KuCoin hasn't been compromised on a massive scale yet (that we're aware of) truly is awe-inspiring. It's also most-likely inevitable. A hack certainly wouldn't destroy the exchange, but even Nasdaq has succumbed to hackers before. Nobody's perfect.
Also, KuCoin has to depend on the security of the Ethereum network it resides on. Coding, configuration, and user errors led to a steady stream of over $20–40 million Ethereum hacks. It's only a matter of time before KuCoin is hit (we hope not, of course), but it'll be interesting to see how it recovers.
---
Reigning in Crypto Exchanges
Regulation will be a hot-button topic in cryptocurrency for years to come, and KuCoin faces regulations as both a cryptocurrency and exchange. It's not afraid – in fact, 88 percent of crypto exchanges surveyed by Mistertango, a crypto payment company based in Lithuania, reported they want industry regulation to stabilize pricing and bring certainty to investors.
Because KuCoin operates in China (where it's not currently allowed to be used) and is based in Hong Kong, it will be interesting to see how it's treated by the global regulatory community.
The U.S. SEC in particular is strongly monitoring crypto exchanges for unlawful and unregistered activity. Both the SEC and IRS heavily scrutinized Coinbase over the past year. KuCoin will eventually find its way on all of these regulator's tables.
Still, KuCoin has none of the worries of exchanges like Bitfinex, whose ties to Tether and the 2017 price manipulation of Bitcoin are a black eye on the industry. Prices skyrocketed across all cryptocurrencies from November 2017 through January 2018 on the back of an artificial bubble we're still recovering from.
It's unlikely KuCoin will face any major backlash from regulators, just the expenses of filing all the required paperwork to formally register properly.
---
KuCoin Shares Summary
KuCoin is one of the top crypto exchanges in the world. It's less known than other exchanges because its name isn't constantly blasted across news headlines for massive hacks and security breaches. Of course, it's only a matter of time before it is because no technology is perfect. Still, KuCoin is versatile enough to survive because of the solid foundation it built.
KCS is an ERC-20 token used by KuCoin for crypto asset exchanges. Exchange fees are low, and much can be earned back by hodling KCS tokens within the KuCoin exchange platform.
KuCoin is a secure exchange and has not be under any regulatory scrutiny as of yet. It's based in Hong Kong and operates out of China, so keep an eye out.
KuCoin has a sleek and simple interface that draws users to its exchange daily (alongside its mobile app and low fees).
With the right business model in place, KuCoin can keep its head down and march through to the top of the crypto market. Nothing is ever guaranteed in life or crypto, but KuCoin is an exchange with great chances of surviving the regulatory onslaught the industry is sure to continue facing.