What Is MOAC? Introduction to the Mother Of All Chains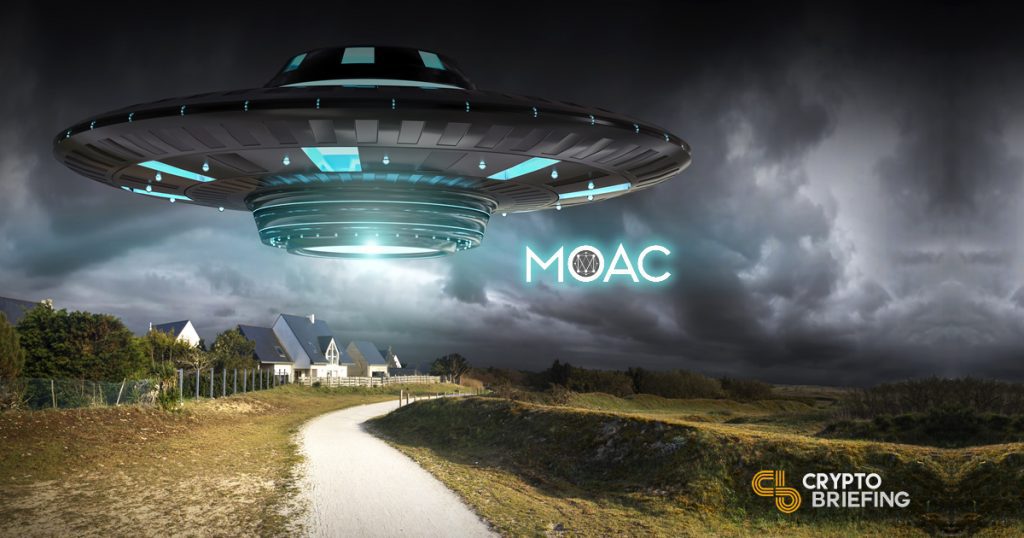 What Is MOAC?
MOAC is among the third generation of blockchains, built with enterprise in mind. Pure cryptocurrencies like Bitcoin were the first. Blockchains hosting dApps like Ethereum were the second. Now, instead of simply issuing a new token on MOAC, developers can create an entirely new blockchain with its own consensus mechanism and rules.
It's similar to the sidechain and parent/child chain concepts used by blockchain 3.0 projects like Metaverse and NEO.
Using parent chains and microchains, it's a scalable solution that enables seamless connectivity.
Today's cloud-based enterprise world needs solid solutions that can handle 1 process as easily as 1,000,000. It must be highly customizable, because the needs of each enterprise differ (and even internal divisions have different uses for different information).
The MOAC Foundation thinks it created the final boss of the blockchain through the perfect balance of security, scalability, and decentralization. Can it be beaten?
To find out, let's start with an overview of the MOAC coin and how it's performing on the crypto market.
---
Breakdown of MOAC Token
MOAC has a total supply of 151,205,864 MOAC. Its peak price of $18.29 so far occurred on January 26, 2018.
The MOAC ICO closed June 2017, raising 24,995 ETH, which was worth approximately $7 million at the time.
The remaining 94 million MOAC tokens were held in reserve to fund future network endeavors. Of that, 63 million is held by the MOAC Foundation, and 31 million is held by a for-profit arm. Another 6 million MOAC per year will be generated from mining up to a cap of ~210 million.
MOAC is mineable using a Proof-of-Work algorithm, just like ETH. That means it's GPU mineable, and ASIC rigs haven't flooded the market.
Selling MOAC is a bit difficult right now, so it's not something you want for ease of exchange. The only two exchanges that accept it are CoinBene (paired with USDT) and Bit-Z (paired with ETH). The vast majority of the ~$50,000/day trading volume of MOAC happens on CoinBene.
The MOAC wallet code is available on GitHub.
---
MOAC Tech: Leading Or Following?
MOAC has lofty ambitions: it uses multichain architecture with microchains built on top of the MOAC base layer. It also plans to enable crosschain atomic swaps between blockchains like Bitcoin or Ethereum, just like Komodo does. Both intend to do so via sharding.
The MOAC testnet launched November 2017, and the MOAC ERC-20 token and wallet were created in February 2018. Mainnet MOAC launched at the end of April 2018 with Ethereum support, and a mainnet explorer is available on the MOAC.io website. Sharding released during the December 2018 NUWA release.
Tokenized MOAC transactions occur on the base layer, and sidechains handle smart contracts. Sidechain creators determine their individual consensus model, so traditional models like Proof-of-Stake or Proof-of-Skill can be used, along with new hybrid models.
Each microchain is cross-compatible with themselves, and they will eventually be cross-compatible with other blockchains too. Using this chained web decentralizes blockchain processing, decreases transaction times, and relieves one of the biggest pain points found when releasing blockchain tech into the wild.
MOAC's system architecture looks strong, but there are no signs that it's bringing anything to the table its blockchain 3.0 competitors aren't already doing. Microchains and cross-chain compatibility are where everyone is headed. The company is on the right technological path for sure, but it lacks a deep development community.
Cofounders Sha Zhou, David Chen, and Xinle Yang have a wealth of technical expertise, with experience working as engineers for Jingtum, Intel, and Nike. Jingtum is one of the top blockchain projects out of China. Strong in technical expertise, where MOAC struggles is on the business end.
---
Two Sides Needed for Every Blockchain
For a blockchain to be successful, it needs to be accepted by both enterprise and consumers. Acceptance as currency like Bitcoin or development support like Ethereum provides real utility to an emerging project. This is especially true when the market is flooded with thousands of similar-sounding projects.
Because it's based in China, MOAC was primarily promoted on WeChat and QQ. It's more well-known to Chinese crypto investors than American ones, as evidenced by its main listing being on Chinese exchange CoinBene.
MOAC may be a technically sound project, but it has thus far struggled to gain much attention outside mainland China by either media or users. Its roadmap depends on community development, but GitHub only shows 11 contributions over the past year.
MOAC's social community is over 100,000, but it's a very quiet community. Only 100 people attended the MOAC Blockchain Technology Seminar in Shanghai in the summer of 2017. Media reports generally focus on generic pricing information, and the team seems to lack any PR or marketing prowess beyond social media platforms within its comfort zone.
If MOAC can get the right marketing team behind it, along with a sales team to obtain enterprise partnerships, it can be a worthwhile project. Until that happens, however, it's basically just a really cool concept car nobody's driving.
---
MOAC Summary
MOAC aims to be the mother of all cryptocurrencies, and its ambitions are backed by one of the strongest technical teams in blockchain. Based in China, the team has experience in blockchain, enterprise IT, and more. The success of the MOAC project hinges on these key features.
MOAC is a Proof-of-Work algorithm whose token started as an ERC-20 token on the Ethereum network. This base layer supports tokenization using other consensus mechanisms.
MOAC decentralizes block processing using microchains and a technique called sharding. Microchains are cross-compatible and can soon be made cross-compatible with other chains for atomic swaps.
MOAC has a strong community mostly based in China, where it has a strong presence across social media. This community can build it into a strong dApp, tokenization, and exchange platform.
If the team forges the right partnerships and spurs more development and trading pairs, MOAC can be every bit as big (if not bigger) than Ethereum.
However, just because you have the most technologically advanced product doesn't necessarily mean you'll win in business. MOAC needs a lot of support to reach its full potential.