What Is the Nebulas Platform? Introduction to NAS Token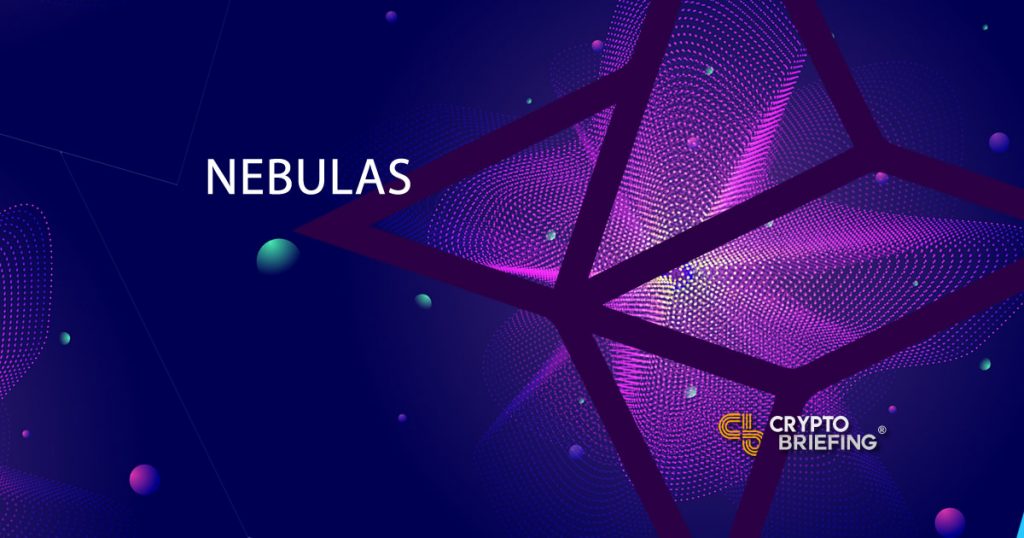 What Is Nebulas?
Nebulas is a decentralized, blockchain-based platform hosting a suite of Google-like tools. NAS is the native utility token of the Nebulas platform.
Nebulas was created in Singapore in June 2017 and started its life on the Ethereum blockchain as Eagle Nebula. The Nebulas NOVA mainnet beta launched December 2018, and the NOVA 1.0 mainnet went live on April 2nd 2019. There is a clear roadmap for 2019 available.
Nebulas Founder Hitters Xu is also the founder of Antshares, which eventually became NEO. He has a long history and a familiar name in technology, both in and out of blockchain.
Nebulas token is mined using a hybrid Developer Incentive Protocol (DIP)/Proof of Devotion (PoD) consensus algorithm.
While the Nebulas team built a skeletal framework similar to Google's, it's focused entirely on sifting through blockchain data. This makes it a very powerful tool that can make blockchain and crypto technology much more accessible to developers and end-users alike. In fact, it's ranked sixth on China's Global Public Chain Assessment.
Its fate will ultimately be determined by how this framework is used and what tools are born from it. It already has a variety of protocols in place, a cryptocurrency wallet, and Nebulas Rank (NR), which works similar to Google's SEO ranking system, but for blockchain-based data.
In-dApp search, on-chain analytics, Nebulas Blockchain Runtime Environment (NBRE), and other tools are available on the Nebulas NOVA mainnet to analyze data within smart contracts and other crypto assets.
We'll start our exploration of Nebulas with a deep dive into NAS, the proprietary cryptocurrency token used in the Nebulas platform.
---
NAS Cryptocurrency Summary
The peak price of Nebulas (NAS) so far was $14.44 on January 10, 2018. As of March 28, 2019, the circulating supply was 45,500,000 out of a fixed total supply of 100,000,000 NAS. You can not mine NAS – it is instead earned in one of two ways:
Developer Incentive Protocol (DIP) – Developers earn NAS by deploying smart contracts on Nebulas NOVA. NAS is distributed on a weekly basis according to Nebulas Rank (NR), which we'll discuss further below.
Proof of Devotion (PoD) – According to the Nebulas whitepaper, PoD is a hybrid of Proof of Importance (PoI) and Proof of Stake (PoS). After reaching a certain NR threshold, users can become bookkeepers. Bookkeepers earn block rewards and transaction fees (both paid from the community fund) by verifying blocks.
The Nebulas ICO public token sale was held December 16, 2017 and raised approximately $60,000,000 worth of Ether. NAS was an ERC-20 token at the time, and only 30 percent of the total coin supply was sold during this ICO.
Of the remaining supply, 10 percent was sold to institutional investors during the ICO pre-sale, 5 percent was held by the Nebulas Foundation, 35 percent was held for the community ecosystem, and 20 percent will be distributed to the founding team starting June 23, 2019.
A variety of cryptocurrency markets accept NAS, including Binance, OKEx, Gate.io, Huobi, and LBank. Trading pairs are BTC, USDT, ETH, and BNB.
NAS can be stored in the NAS Nano wallet, which is available for iOS and Android.
---
Is Nebulas the Next Google?
Since launching in 2017, Nebulas advertises having over 6,800 dApps, 259,000 mainnet accounts, 36,000 online users, and nearly 1 million daily transactions. It offers cross-chain search, interactive marketing, dApps, and data analysis tools. Since the company compares itself to Google, let's compare these numbers to Silicon Valley's tech giant's.
Android, Chrome, and YouTube aside, Google owns 90.9 percent of the Internet search market. The company turned 20 in 2018 and serves ads to over 90 percent of people on the entire internet.
Google accounts for 99 percent of parent company Alphabet's over $111 billion in revenue, making it one of three companies reaching for a $1 trillion market cap. In the past two years, Google paid over $7.7 billion in fines to the European Union alone, which equates to over 300 percent more than the market cap of the entire Nebulas ecosystem…
…But of course, the team didn't actually mean it can compete with Google. Giants like Amazon, Microsoft, and Apple can't even do that, so it would be an absurd statement to make. Instead, Nebulas offers a very limited assortment of boutique assortment Google-like tools for the blockchain. So let's take a look at the blockchain framework it built.
Like Google's search crawlers, the focus is on mapping metadata. This creates what it calls a Metanet of indexed hypermapped structural metadata that includes smart contracts, users, and NR.
NR is an open-source ranking algorithm that ranks importance of data based on liquidity, propagation of users' assets, and the interactivity between users. It is essentially your reputation and, like a credit score, follows you around the network. The more you interact with dApps (or develop them), the more NR you earn.
A partnership with DeepCloudAI produced an AI layer called Nebulas Force (NF) on top of the Nebulas blockchain to ensure Nebulas NOVA updates automatically. This will be a powerful tool for the platform as quantum computing continues to test the blockchain's limits.
This skeletal structure was enough to draw a lot of dApp development. Nebulas partnered with WeOne to adapt eSports for the blockchain and CoCo to focus on mobile gaming. It also worked with Egretia to develop an HTML5 blockchain engine and partnered with Spiking to build an AI-driven trading infrastructure.
Active development made Nebulas one of the top blockchains endorsed by China's Ministry of Industry and Information Technology's Global Public Chain Technology Evaluation Index.
These partnerships and endorsements have the potential to make Nebulas a strong contender in a crowded field.
---
Nebulas Summary
Nebulas is often referred to as the "Google of Blockchain," and it earned that moniker despite having a small fraction of the resources. Nebulas NOVA is a partially-released mainnet that gives developers and users a suite of tools to search for data across blockchains. Even China's government loves Nebulas, and these are the key reasons why.
Nebulas NOVA indexes blockchain and smart-contract metadata to enable search, analysis, and a wide variety of use cases.

DApp development on Nebulas is active, with solid projects covering search/queries, trading, gaming, and more.

Nebulas has several AI algorithms running to enable high-level trades and auto-update the network to keep pace with advanced technology moving past 2020.
With these pieces in place, Nebulas is a solid blockchain with a lot of support, both from the community and institutions.
If it can continue to scale its user base, enterprise partnerships, and development, Nebulas could one day become the blockchain to beat.