What Is Theta Network? Introduction to THETA and TFUEL Tokens
Games without frontiers. Chains without tears.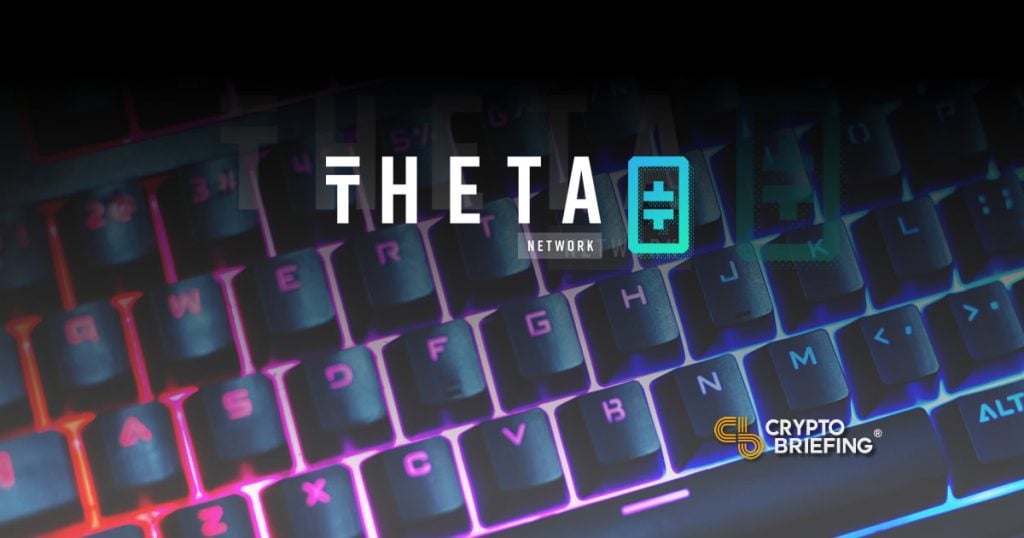 What Is the Theta Network?
Theta Network is a blockchain-based, content-delivery platform that enables high-bandwidth content delivery using decentralized technology. The current mainnet supports Samsung VR, Sliver.TV, and MBN, Korea's largest business news outlet. In fact, the Theta Labs founding team also runs Sliver.TV and hopes to disrupt streaming video. THETA and TFUEL are the proprietary cryptocurrency tokens used by the network.
Most blockchain projects focus on data storage, but video streaming platforms like Netflix and Hulu need more than just drive space. Transfer speeds and bandwidth are key for these services, as 140 million people simultaneously accessing thousands of files can burden a server. Video quality of 4K can take up to 48 Mbps, and high-quality VR resolutions of 16K can take up to 768 Mbps. Needless to say, we're going to need a better internet.
Think about February 4, 2018, when Netflix surprised the world by simultaneously announcing – and releasing – Cloverfield Paradox after the Super Bowl. Such a stunt could easily have DDoSed the company's servers and shut them down if they weren't prepared. But they were prepared, and Theta/Sliver aren't trying to compete with either Netflix or the Super Bowl. They're supporting an industry that's competing with both – esports.
Like Twitch, this Silicon Valley-based team is focused on the 400 million esports viewers who tune in to watch at least one tournament every year. And PricewaterhouseCoopers estimates these crowds will generate $1.58 billion in annual revenues by 2022.
Of course, Theta/Sliver is far from the only company focused on esports. Twitch is a leader in the space, boasting between 2.2 and 3.2 million unique monthly visitors. The company was bought by Amazon in August 2014 for $970 million to bolster its streaming services. This got the attention of Google's YouTube, which has one billion hours of streaming video watched daily and is now focused on esports alongside its YouTube Red original programming.
And these are just the legacy companies involved; blockchain- and crypto-based gaming solutions have been popping up at every GDC and E3 since 2017. These guys have a lot of work cut out for them, and this is certainly not a "if you build it, they will come" industry. It's a two-sided marketplace where they'll need to draw content creators and consumers (along with advertisers, eleagues, sponsors, developers, and more).
They're not going in empty-handed though – investors include Samsung, Sony, Gumi, Sierra Ventures, and Aelf. And co-founders Mitch Liu and Jieyi Long (along with CPO Ryan Nichols) have over 30 years of combined experience in tech companies like Tencent, Wechat, Tapjoy, and Gameview Studios.
To determine if this project has the stats to complete its quest, let's check out THETA and TFUEL, the dual tokens used by this fledgling blockchain startup.
---
THETA and TFUEL Token Cryptocurrency Summary
The Theta Token (THETA) has a total supply of 1,000,000,000 THETA. The peak price so far was $0.291387 on January 26, 2018.
A private Theta ICO token sale was held from January 8 through February 8, 2018, raising approximately $20 million worth of ETH in exchange for approximately 300,000,000 THETA. The initial supply is broken down as follows:
30% private ICO investors

22.5% Theta reserve

15% Network seed/strategic partners

7.5% Advisors

25% Miner Reserve
The Theta beta was housed on the Ethereum blockchain, at which time THETA was an ERC-20 token. A token swap took place on March 15, 2019 at the launch of the Theta mainnet. The ERC-20 tokens were exchanged for the native THETA token at a 1:1 ratio for anyone storing their tokens in the official Theta Wallet or supporting exchanges.
THETA tokens are earned via a Proof-of-Stake (PoS) algorithm. Tokens are staked to become validator nodes and secure the network. Staking THETA also earns TFUEL
THETA is accepted on a wide range of cryptocurrency exchanges, including Binance, Huobi Global, BKEX, Bithumb, DigiFinex, and Upbit. Nearly $10 million worth of THETA is traded on a daily basis, with trading pairs including BTC, USDT, and ETH, along with fiat currencies, like KRW.
Theta Fuel (TFUEL) works similar to GAS on the NEO blockchain. Relayers earn TFUEL for lending bandwidth to video streams, and THETA hodlers earn it simply for staking. In fact, 5 TFUEL was awarded for every 1 THETA held at mainnet launch on March 15, 2019. Essentially every tokenized transaction within the Theta ecosystem will be paid for using TFUEL.
The peak price so far was $0.023564 on May 25, 2019, and the total supply is 5,000,000,000 TFUEL. Over $10 million worth of TFUEL is traded on a daily basis, and trading pairs include BTC, USDT, and KRW. TFUEL is accepted on Binance, Upbit, and Gate.io.
---
Theta Network Is Esporting a Good Look
Theta is more than just Sliver.tv's attempt at implementing blockchain into their existing product to catch buzz. In fact, the platform has three unique features that help it stand alone as a blockchain tech project.
First, there's a modified Byzantine Fault Tolerance (BFT) consensus mechanism it calls multi-level BFT. It's basically a modified PBFT that creates node tiers to process blocks as fast as possible and enable more efficient scaling.
Next, an Aggregated Signature Gossip Scheme continuously pieces together nearby fragments to broadcast to other nearby nodes. Think of how information passes between you and your friends, neighbors, and coworkers in the form of gossip…now apply that concept to blockchain, and you get how it exponentially increases the spread of data.
Finally, the Resource-Oriented Micropayment Pool enables offchain processing and micropayments that improve double-spend resistance and scalability.
With everything in place, this subsidiary is proving its concept through its parent company, Sliver.tv. The company continues expanding its reach and content library since the mainnet launch, expanding its presence in a partnership with Kakao's Klaytn blockchain on Sliver.tv Korea in May 2019. It also teamed with NASA to add content to the platform the same month. This is in addition to partnerships with Pandora.tv, CJ Hello, BitMovio, and the others mentioned at the top.
---
Theta Summary
Theta Labs is the blockchain arm of San Jose, CA-based IPTV company Sliver.tv. The platform is focused on bringing esports streaming onto the blockchain, enabling microtransactions in a secure environment. It believes it has the bandwidth for worldwide scalability and adoption with these key pieces.
Theta uses two tokens: THETA and TFUEL, which function as a staking and utility token, respectively. THETA was sold in a private token sale, while TFUEL is generated by staking THETA.

Sliver.TV joins Samsung VR, MBN, and others as content platforms using the Theta Network.

Theta uses a modified PBFT consensus and other proprietary technologies to enable wide bandwidth and scalability.
With these pieces in place, Theta is a quickly rising star in the blockchain sector. If it can leverage its Sony investment to gain access to the PlayStation Network and Sony's expansive streaming audience, it'll be well on its way to beating the final boss.
---
An earlier version of this article incorrectly described THETA and TFUEL as ERC-20 tokens. Theta tokens migrated from the Ethereum Mainnet in early 2019.