What Is Verge? Introduction to XVG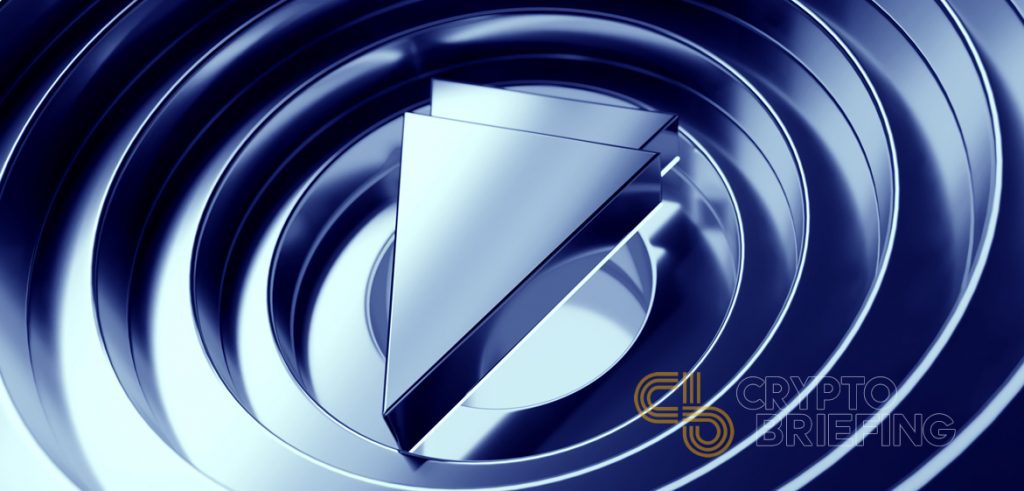 What is Verge?
Verge is a digital currency that has found primary adoption in the pornography industry. Pornhub now lists XVG as a payment option, and the cryptocurrency team behind Verge have promised more partnerships in the same vein. Verge is specifically designed for privacy, and has enjoyed success since forking from its parent currency – Dogecoin – in 2014.
---
Introduction to Verge XVG
Verge generated a lot of buzz in Spring 2018 as Pornhub announced it would accept its XVG cryptocurrency as payment on its platform. This is real digital currency that is private and secure enough to work for Pornhub's customers. The partnership is considered a major win and had a positive impact on the market cap and XVG price.
The Verge-Pornhub partnership is just one of many, and these moves are making both the media and early adopters cheer it on. Porn invented e-commerce, and Verge is more than just another Bitcoin clone. It provides true transactional anonymity, and the team behind it is forging a path to the top of the blockchain.
Verge isn't just stopping there – its early buzz in forums questioned whether it was a pump-and-dump scheme, but now media headlines focus on high-value partnerships. It uses a Tor-based wallet, randomized IP addresses, public/private ledgers, and rumors swirling about possible partnerships with PayPal, Spotify, and more.
This offers a real pathway to blockchain and cryptocurrency mass adoption and a ringing endorsement from some of the world's tech and financial powerhouses. If it can tie up those deals and deliver, then the Verge price will reflect its ascendancy to the top table of tech. If not…
And of course, there are problems with Verge, as evidenced from its 2018 crashes, hack, and theft.
Before outlining the viability of Verge as blockchain technology, let's explore the XVG coin's market performance. The market cap and XVG price will always tell their own story. If you want to know the market confidence in Verge as a platform, then always follow the money.
Do your own price analysis before you buy Verge XVG and make sure you understand the technology if you plan to hodl.
---
About XVG Coin
Verge has a total coin supply of 16,555,000,000 XVG. Its peak price occurred on December 23, 2017 at a price of just under $0.25, so it's a low-budget Altcoin with the potential to be a moonshot.
XVG is mined using a variety of Proof of Work (PoW) algorithms, making it accessible to miners who may have been locked out of other anti-ASIC coins.
Verge is directly aimed at the hacktivist crowd, calling its white paper a "Blackpaper" and emphasizing its Tor wallet for Windows, Android, Linux, and OSX. It uses a hybrid TOR and I2P approach to anonymize IP addresses of cryptocurrency wallet holders. If a transaction is compromised, the parties involved can not be seen (or vice-versa), which adds a layer of security to the blockchain concept.
Wraith Protocol is the technology that enables transactions to be written to the public or private ledger, and, like with most blockchains offering a private digital ledger, cryptocurrency exchanges typically only support public transactions. Even public transactions come from random IP addresses.
XVG is accepted on a variety of cryptocurrency exchanges, including Bithumb, Binance, Upbit, Bittrex, and BiteBTC. Over $2 million worth of XVG is traded on a daily basis, and trading pairs include BTC, ETH, and USDT.
Bitbns became the first Indian exchange to support Verge in May 2018, opening it up to a large crypto market that may embrace it and create price spikes throughout the next year. Check the cryptocurrency news for mentions of the Verge blockchain that could give the Verge price and profile a boost.
Verge has wallets for a variety of platforms, including web, desktop, and mobile.
---
I Was Told There Was Pornhub?
Verge has a somewhat complicated past that involves a name change. Its father is Dogecoin, the beloved memecoin that was used in 2014 as the basis to create Dogecoindark. Dogecoindark isn't a fork of Dogecoin, but an entirely separate project leveraging the name for notoriety.
Like Mufasa's brother Scar in The Lion King (and most Disney/Marvel villains), Dark's nomenclature destined it for accusations of pump-and-dump schemes from Dogecoin's most fervent supporters.
A rebranding was in order, and Dogecoindark was recoined Verge in 2016.
It wasn't long before Verge sought to hit it big via adult content. And the Pornhub network (which includes Youporn, Redtube, and more) is a big player in the tech world.
MindGeek, Pornhub's parent company, also runs the Brazzers network, so it has a reason to invest in security. CEO Fabian Thylmann's net worth is estimated at $300 million, and you probably never even heard of him – think about that. To put it in another perspective, recently departed Sony CEO Kazuo Hirai made $2-5 million a year during his reign, meaning he'd have to run Sony for a minimum of 60 years to get that wealthy.
While we make a few punny double entendres, Thylmann's business is a revenue-generating machine. With hands in everything, the ability to spend a currency in the adult market (whether anonymously or not) is a major boon for any cryptocurrency.
At a bare minimum, being able to exchange XVG for adult content means it has some value on the back end. And adult content isn't the only market for XVG – encryption and security appeal to a large demographic these days.
---
On the Verge of Something New
Privacy and anonymity are often associated with shady dealings. While some believe if you have nothing to hide, there's no reason for anonymity, these same people will refuse to give you their password or pin for their bank account.
Obviously, some level of privacy is necessary, a point that took the national stage after former government contractor Edward Snowden leaked classified NSA materials showing the breadth of the secret U.S. government spy program.
People who assumed Bitcoin was anonymous because it was accepted in the Deep Web are quickly waking up to the fact that its decentralized public ledger will keep a longer record of your misdeeds than the IRS.
And Verge plans to use its MindGeek partnership to build even more – Spotify is rumored to be interested in accepting XVG, as are PayPal and Venmo. Partnerships are a large part of crypto success, and the Verge team is actively seeking as many partners as possible.
---
Verge XVG Summary
Whether or not Verge succeeds in its goal remains to be seen, but it already came a long way from its humble beginnings. Strategic partnerships and a team willing to push for more widespread acceptance are the secret sauce in this mix, but Verge also has several key things going for it:
Verge was rebranded from Dogecoindark to appeal to the 4chan crowd. It has a public and private ledger, and even the public ledger has anonymized IP addresses.
Verge has several key partnerships, including porn industry giant MindGeek, whose subsidiaries include Pornhub and Brazzers.
Verge is more efficient than Bitcoin and it meant for private transactions. Maintaining privacy is a top concern beyond the adult industry.
Verge is leveraging its adult partnership to gain more mainstream partnerships.
By resolving a pain point, Verge is in a powerful position. It's working hard to prove it's not a pump-and-dump scheme, and its eye on security will be interesting to watch as government regulators tangle with cryptos and exchanges.