White House Investigating Crypto Energy Consumption
The White House is taking a careful approach towards the oft-misunderstood crypto mining industry.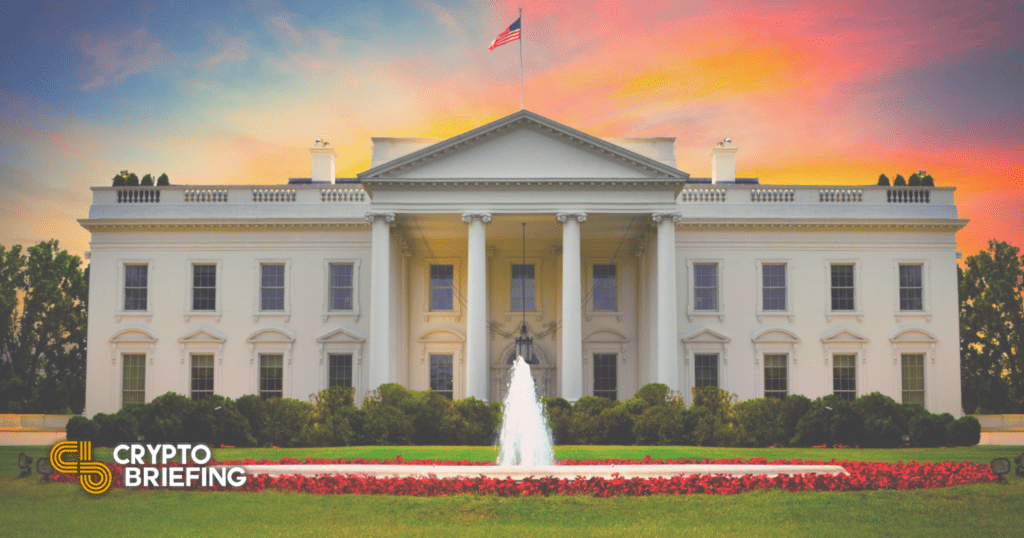 Key Takeaways
Bloomberg Law reports that the White House is studying crypto mining and its energy footprint in order to make sound policy recommendations.
The study is also looking into noise, local pollution, and the effect of mining on energy grids.
The head of the study, Costa Samaras, sees the possibility of a world where Proof-of-Work and Proof-of-Stake continuously coexist.
A White House task force is currently examining the advantages and disadvantages of cryptocurrency mining with the aim of providing the Biden administration with appropriate policy recommendations.
"Appropriate Policy Responses"
A new Bloomberg Law report claims that the White House is looking into the energy consumption of cryptocurrency mining ahead of making policy recommendations.
According to the report, White House Office of Science and Technology Policy principal assistant director for energy Costa Samaras is heading a study that aims to reach a better understanding of the advantages and disadvantages of cryptocurrency mining while keeping a focus on energy consumption and emissions footprint. The report is expected in August; it follows President Joe Biden's executive order instructing federal agencies to ensure the "responsible" mining of cryptocurrencies.
"It's important, if this is going to be part of our financial system in any meaningful way, that it's developed responsibly and minimizes total emissions," Samaras told Bloomberg Law. The study also plans to look into "reports about noise, local pollution, older fossil generators being restarted in communities" and compare the merits of Proof-of-Work consensus algorithms to Proof-of-Stake.
Samaras acknowledged that despite being energy-intensive Proof-of-Work offered greater security insurance than its counterparts, indicating the energy team was keeping an open mind while conducting the investigation. He also talked of the need for "appropriate policy responses" to a world in which "some continuous mix of Proof-of-Work and Proof-of-Stake" existed.
The nuance in the White House's approach contrasts with Greenpeace's recent campaign, "Change the Code, Not The Climate," which aggressively advocates for Bitcoin to follow Ethereum in moving away from Proof-of-Work in order to reduce the protocol's energy consumption. The campaign made a number of dubious claims about Bitcoin's consumption, using long-debunked reports to argue Bitcoin emissions increase alongside the coin's market price and could end up pushing global warming above 2 degrees Celsius.
Disclosure: At the time of writing, the author of this piece owned ETH and several other cryptocurrencies.