Why Are So Many Top Crypto Executives Resigning?
Multiple crypto executives have resigned in the last two months, which indicates that this is a pivotal moment for the industry.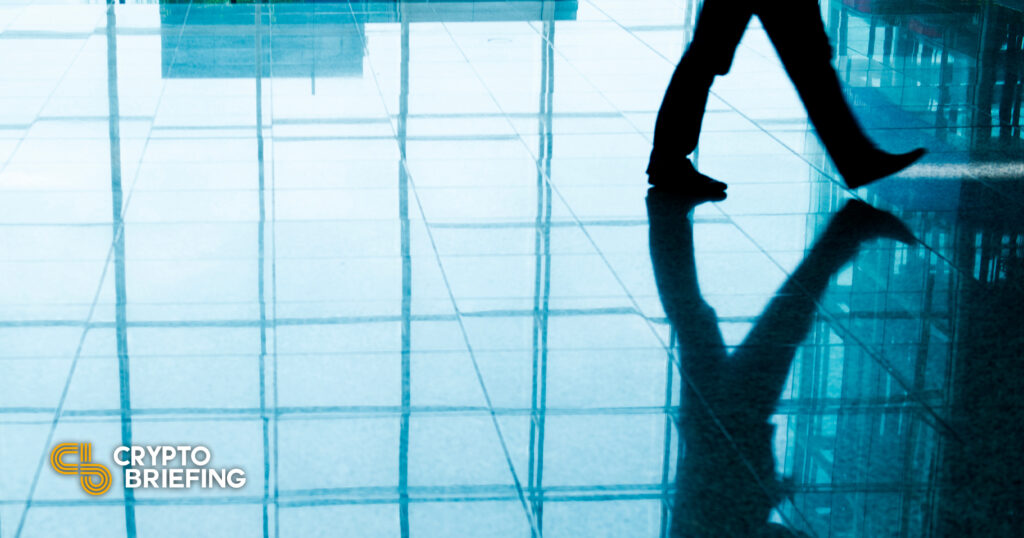 Key Takeaways
FTX.US President Brett Harrison and Celsius CEO Alex Mashinsky both resigned today.
Harrison claimed he was stepping down to prepare for incoming "larger market participants," while Mashinsky apologized for being a distraction in Celsius' bankruptcy proceedings.
The two resignations are illustrative of two of the underlying currents of the crypto industry.
FTX.US President Brett Harrison and Celsius CEO Alex Mashinsky both resigned yesterday, following departures from a list of other top crypto executives. They follow Genesis CEO Michael Moro, Microstrategy CEO Michael Saylor, Kraken CEO Jesse Powell, and Alameda Research co-CEO Sam Trabucco, who have all stepped down from their positions in recent months.
Crypto Executives Bow Out
A surprising number of senior crypto executives have resigned from their posts this year.
FTX.US President Brett Harrison joined the growing list of notable departures Tuesday, announcing on Twitter that he would be resigning and moving to an advisory role within the company over the coming months. Harrison, who had been in the position for a year and a half, stated in his posts that the crypto industry was at a "number of crossroads" and that he would keep working in crypto to remove entry barriers for incoming "larger market participants."
Harrison's announcement came only an hour after Celsius CEO Alex Mashinsky announced that he would also be stepping down from his leadership position. Mashinsky's motives, however, were quite different, as he elected to remove himself because his "continued role as CEO [had] become an increasing distraction." Celsius, which used to be one of the crypto's top lending companies, filed for bankruptcy after running into insolvency issues this summer; customers have yet to be reimbursed.
Harrison and Mashinsky are resigning under very different circumstances—the first after growing FTX.US from a three-person team into a hundred-strong company in the space of seventeen months, and the other after overseeing the creation of a $1.19 billion hole in his firm's balance sheet. Still, their departures are illustrative of an ongoing shift within the crypto industry.
The Crypto Hangover
Crypto is still reeling from the abrupt end to the euphoria-driven bull market that ran wild in the space from 2020 through 2021. With Bitcoin and Ethereum both over 70% down from their all-time highs, the total cryptocurrency market capitalization is currently under $1 trillion, down from $3 trillion in November 2021. Market volatility has wiped out many prominent industry figures, including the wanted Terra co-founder Do Kwon and the infamous Three Arrows Capital duo Su Zhu and Kyle Davies.
Celsius was one of several firms to face problems in the fallout from Terra's $40 billion collapse and an ensuing downturn in the market. Mashinsky's departure, in that sense, is a consequence of past behavior, like a bad hangover after a wild party. So was Michael Moro's, who stepped down as Genesis CEO in August when his firm suffered a blow due to a $2.4 billion loan to Three Arrows (Celsius also had exposure to the hedge fund).
Microstrategy co-founder Michael Saylor's recent change in position from CEO to Executive Chairman can also be seen in this light. Saylor was Bitcoin's most vocal advocate throughout the recent bull run; he arguably still is today. But Microstrategy is now $1.5 billion underwater on its Bitcoin position, having invested into the top crypto at an average price of $30,639 per coin (Bitcoin is currently trading under $19,000). The decision to replace Saylor with a Microstrategy executive focused on the company's original mandate of business intelligence and mobile software may signify that the firm regrets its previous Bitcoin gluttony—or at least doesn't want to indulge in it any longer.
A Pivotal Moment
While retail interest in crypto has dropped this year, digital assets are attracting more political attention than ever before. The White House released its first comprehensive regulatory crypto framework on September 16, calling on the Treasury Department, the Justice Department, and other agencies to continue monitoring the space. The Securities and Exchange Commission and the Commodity Futures Trading Commission have both started taking a much more "hands on" approach to regulation, and lawmakers are actively debating crypto policy in Congress.
The recent developments show that crypto is emerging from regulatory uncertainty. While that may attract the "larger market participants" Harrison referred to in his departure announcement, it points to a shift in the crypto landscape. Jesse Powell's resignation makes sense in this context. Powell, one of the most outspoken libertarians in the crypto space, founded Kraken in 2011 when crypto was still very niche.
In the last year, Powell has criticized the Tornado Cash sanctions as well as the Trudeau government's attempt to seize Canadian protestors' crypto funds. He also refused to block crypto addresses belonging to Russian accounts unless legally required. Powell may be repositioning because he sees crypto becoming a more regulated, more compliant, less sovereign space. "For me, this is about spending more time on stuff which I'm good at and enjoy doing, like working on product and industry advocacy stuff," he recently told Fortune.
What Lies Ahead?
Time moves at a different pace in crypto. As the space evolves incredibly fast, it can routinely feel overwhelming—even to veterans. So it was understandable when Alameda Research co-CEO Sam Trabucco announced he was stepping down last month because he wanted to travel, spend time with family and friends, and enjoy his new boat. During the bull market, Trabucco became famous for posting threads detailing how and why Alameda would provoke liquidation cascades—after they'd happened. Now, he's pivoted to posting pictures of the turquoise waters and boat-related gifs.
Not every crypto executive gets to enjoy a similar happy ending, but the recent shuffling of industry leaders signals that something is afoot for the space. The market turmoil seems to have rid the industry of its most reckless figures; it has also enabled some to reposition themselves for the next wave of adoption, which could be led by major financial institutions. Some of the recent resignations were due to past actions, while others seem forward-looking. Crypto is still a long way from making new all-time highs. But when the time comes, the space will be ready for it.
Disclaimer: At the time of writing, the author of this piece owned BTC, ETH, and several other cryptocurrencies.