Will AI Elevate Crypto Technology? Crypto.com Next to Leverage AI
Through GhatGPT, many companies have been using AI to elevate their products; Crypto.com is set to follow suit with its new AI user assistant, Amy.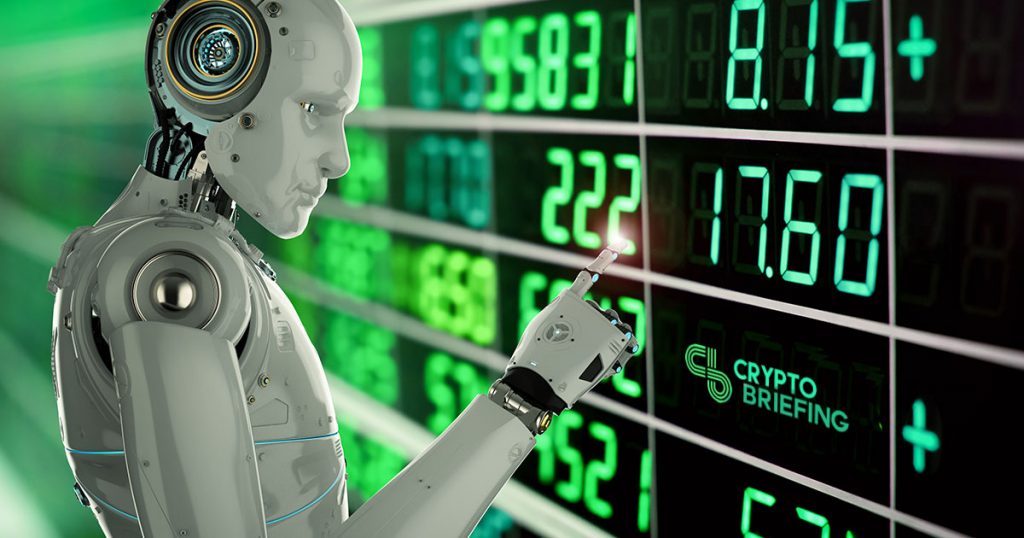 Key Takeaways
Crypto.com launches new user assistant Amy powered by ChatGPT for real-time industry updates.
Other companies such as Binance, Solana Labs, and OKX have been testing and using AI models to improve their UX.
On May 2, Crypto.com announced the release of a personal crypto named Amy, an artificial-intelligence powered companion intended to "serve as a crypto expert resource for the average user, anchored in deep learning and data to help capture opportunities in the fast-moving sector," according to the official release.
Powered by ChatGPT, Amy will aid in the education and general awareness of the industry, providing price listings, historical events, and real-time information about market prices and project releases, as well as helping to push the use of AI innovation in the industry. Amy will not, however, provide financial or investment advice and should not be considered an absolute expert on crypto, as Amy is still constantly learning and will be in testing mode for further expansions.
Despite skepticism surrounding AI, Abhi Bisarya, EVP and product of Crypto.com, said, "We are bullish on the innovation of AI in crypto, and we look forward to continuing to enhance the utility of Amy and deploy additional AI-powered capabilities."
Say hello to Amy, https://t.co/vCNztATSCO's new #AI powered user companion!

Get real-time information about your favorite tokens and projects, including historical data and current prices.

Look for Amy rolling out on https://t.co/GLiHVFlytJ

Learn more: https://t.co/v5KfLTi9vP pic.twitter.com/8suDcx9Q9x

— Crypto.com (@cryptocom) May 2, 2023
Crypto.com exchange was founded in 2016 and boasts over 80 million customers, including its token, CRO.
The industry and AI
While Crypto.com is not the first to use AI to its advantage, many others in the industry have embraced the use of AI to power education in the industry.
In October 2022, cancer researchers using AI teamed up with blockchain technology on Ethereum to use smart contracts for an innovative advantage. Research by a team of 27 authors published in Nature Medicine stated that "Artificial intelligence (AI) can predict the presence of molecular alterations directly from routine histopathology slides."
The team used Ethereum smart contract technology to share updates between themselves, allowing better synchronization of the AI model they had developed. Their research noted that updates to their AI models based on smart contracts were fulfilled without the need for a central coordinator.
7) This group is using the ethereum blockchain to store huge amounts of biological information

They do this because it allows for information to be kept on remote (decentralized) different servers

So a hospital in New York can communicate with one in Los Angeles through nodes

— AriGoldNFT.eth (gm, ☕️) | $369.eth (@arigoldnfts) October 26, 2022
Recently, Binance Sensei joined the Binance team to provide an education-based AI learning platform integrated with Binance Academy to better educate users on crypto in an easily readable and understandable way. Also powered by ChatGPT, "this user-friendly approach makes it easier than ever to dive into complex topics or quickly grasp new concepts, catering to a wide range of learning styles and preferences," the announcement reads.
Solana Labs, a blockchain platform for scalable DApps, has created and is testing a ChatGPT plug-in that allows users to interact directly with Solana Labs. With this, users would be able to "check wallet balances, transfer tokens, and purchase NFTs" directly with the plug-in.
(1/2) Solana Labs has created an open-source reference implementation for a ChatGPT plugin that lets users interact with the @solana network directly from ChatGPT.

Users will be able to check wallet balances, transfer tokens, and purchase NFTs once ChatGPT plugins are available. pic.twitter.com/08z1IX76zJ

— Solana Labs (@solanalabs) April 25, 2023
In March, the OKX exchange announced an integration with EndoTech to use AI algorithms to track crypto volatility designed to "analyze vast amounts of data and identify profitable trading opportunities in real-time."
While there have been calls to pause AI experiments, with Future of Life Institute questioning in their petition, "Should we develop nonhuman minds that might eventually outnumber, outsmart, obsolete and replace us? Should we risk loss of control of our civilization," top crypto companies embracing AI will help integrate one experimental technology into an experimental finance industry well prepared for the bearish, bullish, and regulatory future of AI.