World Digital Asset Summit II: San Francisco Invitation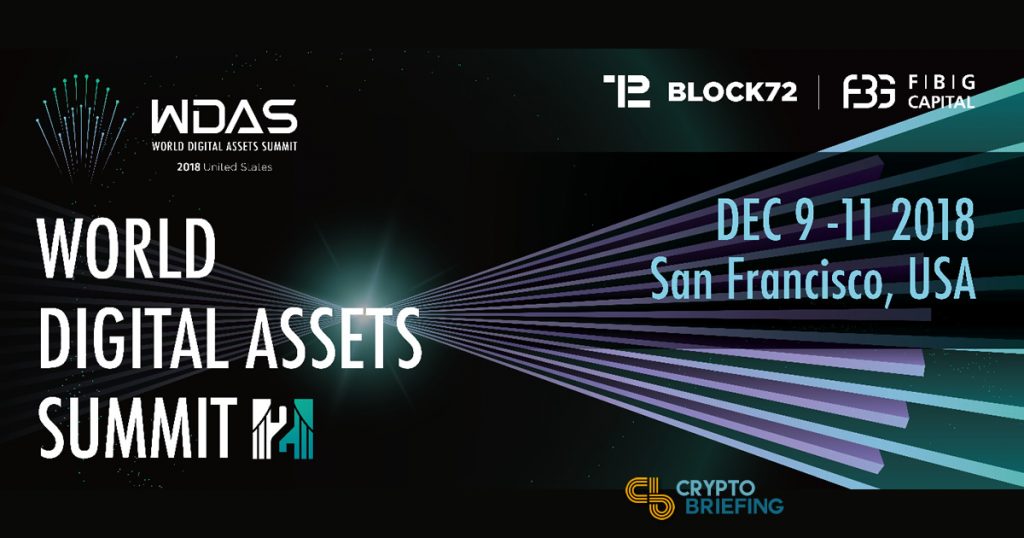 Crypto Briefing is growing up faster than a bamboo plant in a panda-free zone. Next week, we take another giant leap toward being Serious People… we are going to stand in a booth looking mildly awkward at the World Digital Asset Summit in San Francisco.
Everyone in crypto does this at some point in their evolution. Not necessarily in San Francisco, but somewhere. They have a small table, a computer or two, and a little swag. Then they stand around and look mildly awkward, as mentioned, while everyone walks past them… pauses… and then walks on a little further, nodding gently as though enlightened merely by noting the logo.
But besides our (previously-referenced) mild awkwardness, we also have another exciting first. Well, second.
Our CEO, Han Kao, moderated a discussion on post-ICO crowdfunding at BlockShow Asia in Singapore last week, and this week it's our Managing Editor's turn – Jon Rice will be moderating a panel of distinguished guests on The Future of Digital Assets.
(I am writing in the third person, to appear agnostic and to pretend I'm not clearly shilling my panel at the event – Jon.)
Jon will be joined on the main stage by Professor Jintai Ding of ABCMint Foundation, Max Skibinsky of Vault12, Dorjee Sun of Perlin, and Toya of Nervos Foundation.
Under discussion: four 'assets' valued by us humans:
Stuff (like money, tangible objects)

Time

Personal relationships

Power
How can power be digitized? Just ask Cambridge Analytica. Relationships? Swipe right. You get the idea. Technology affects every aspect of our lives and the things we value – this panel will be a short but exciting introduction to what four leading minds in our industry see as the future of digital assets in our ongoing social transformation.
Back to the Summit – we're excited that there's a great speaker lineup, including luminaries of the investment world like Sinhae Lee of GBIC & Block72, Olaf Carlson Wee of Polychain, Vincent Zhou of FBG Capital, Hao Wang of Sequoia China, Paul Veradittakit of Pantera Capital, Michael Arrington of XRP Fund, and Jack Lee of HCM Capital.
And founders – Oasis Labs, Thunder Token, Aelf, Basic Attention Token, Enigma, bloXroute and more.
In fact it should be a generally impressive event, Jon and Jay's presence notwithstanding, and if you're attending we hope you'll stop by and visit us.
We'll be the ones looking mildly awkward. But at least we have a cool wolf graphic for our booth.
See you there.
P.S. We have tee shirts and hats to give away. Just sayin'.
No ticket? No worries. You can
grab one here
– and get info about the location and dates, too.