New Community-Run Fund Seeks To Finance XRP Projects
The Fund hopes to sustain itself on donations.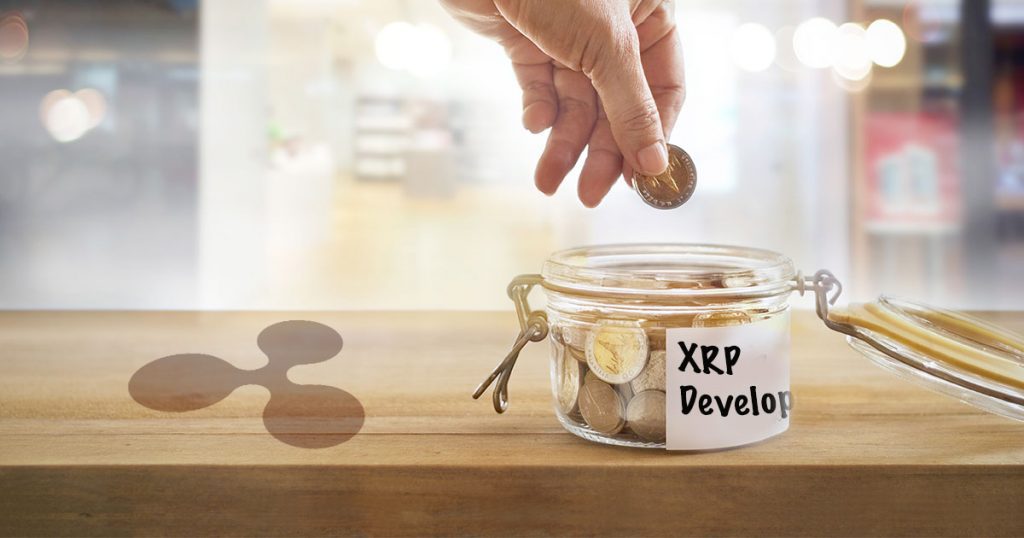 A new project seeks to give XRP holders and developers more control over the cryptocurrency's direction. Known as the XRP Community Fund, the non-profit organization, which was first unveiled just under two weeks ago, is intended to be a transparent means for the community to vote on new projects and applications.
"The XRP Community Fund Foundation supports building the XRP(L) ecosystem and the use of XRP for payments," an official blog post reads.
In addition to backing new features and projects in the XRP ecosystem, it will also help grow the developer community, by offering bounties and rewards for tools requested by the community. There will also be funds put aside for hackathons, meet-ups and general networking events.
Ripple Labs – which holds more than half the total XRP supply in an escrow account – runs something similar through Xpring, an initiative that finances entrepreneurs who want to use XRP "to solve their customers' problems in a transformative way."
The Fund, which is domiciled in the Netherlands, began after eight XRP community members received bug bounties from exchanges and other holders. According to their initial blog post, these members decided to pool their resources and set-up a Community Fund that could "change the landscape of XRP".
The Fund currently holds more than 46,500 XRP – approximately $14,800 at current prices – in a multi-signature wallet, and plans to sustain itself through donations and support from companies. Any XRP holder can propose new initiatives, which will be voted on by a board of eight members, three of whom are Directors with direct access to the fund itself.
At present, there are 87 suggested projects, ranging from "USPS passport integration" to "Walmart pay XRP gateway." However, most of them have fewer than five votes, suggesting that the community has yet to begin participating.
Initial funding has already gone towards providing access to Google BigQuery – the search engine's interactive dataset – as well as a slack channel for verified developers. Around 17,400 XRP – approximately $5,400 at current prices – has gone to a new project headed by one of the Directors, which is currently in stealth mode.
---
Will the XRP Community Fund Help Decentralization?
Critics believe XRP is a centralized cryptocurrency, and academics have suggested that the cryptocurrency could enter a feedback loop of increasing price volatility. In December, NANO's founder claimed that few FX dealers would trust a currency where more than half the market cap is controlled by one company.
"I don't think Ripple holding half the supply has any negative effects on our mission or on the cryptocurrency XRP itself," said 'Hugo', one of the Fund's Directors. Ripple has a clear mandate to issue XRP gradually, he added, and has not abused its position or tried to manipulate holders.
Critics of XRP's centralization may be ignoring its potential. "XRP is more than just a settlement solution for big banks," Hugo says. The Fund is currently exploring new use-cases that leverage XRP's fast transaction times, such as micro-payments. "Just a few days ago people even started to use the XRP ledger for data storage," he added.
Hugo says that companies have already offered donations to the Fund. Although he wouldn't name names, he did say Ripple had expressed an interest in what they were doing.
The industry is often scared that big businesses will slowly take over. While Facebook's Libra looks like a dead duck, a shift towards giving the community more of a role might help protect quiet some of the accusations directed at Ripple.