XRP Is Up 12% and It Seems to Be Aiming for Higher Highs
Ripple's XRP has stolen the spotlight after surging over 12% in the last 24 hours. A further increase in the buying pressure behind it could push its price even higher.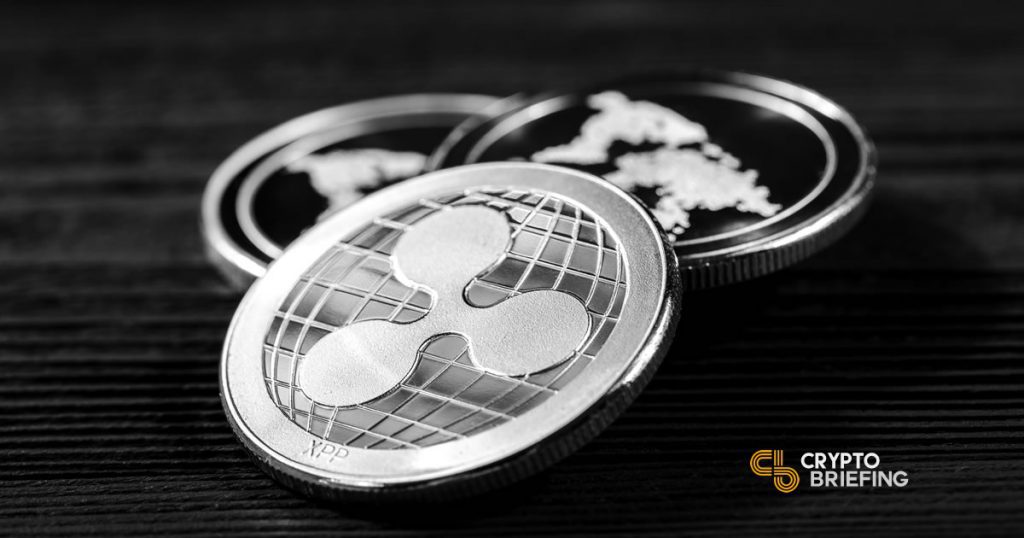 Key Takeaways
XRP has been consolidating for the past two weeks, but it recently jumped 12% in price.
A technical pattern now estimates that this cryptocurrency could move up to $0.21.
However, a particular index forecasts that XRP may drop first before continuing its uptrend.
Ripple's XRP is up 12% in the last 24 hours as it seems to be breaking out of a consolidation pattern. Now, this cryptocurrency could be preparing for a further advance.
XRP Aims for Higher Highs
Over the last two weeks, XRP has been mostly consolidating between $0.17 and $0.14. As a result, a horizontal resistance line developed along with the swing highs and a rising trendline along with the swing lows.
The price action seen lately appears to have created an ascending triangle in its 4-hour chart. This is considered a continuation pattern that could see XRP surge over 24% if validated. Such a bullish target is determined by measuring the height of the triangle at its thickest point and adding that distance to the breakout point.
Although this cryptocurrency appears to have broken out of the pattern after climbing above the overhead resistance, the lack of volume behind it could jeopardize the bullish outlook.
Indeed, the TD sequential indicator presented a sell signal in the form of a green nine within the same time frame. This bearish formation estimates a one four candlesticks correction before the continuation of the uptrend.
However, an increase in the selling pressure behind XRP could trigger a new downward countdown.
It is worth noting that the last two times the TD sequential indicator provided a bearish signal XRP dropped 12.4% and 3.5%, respectively.
Under this premise, the most optimistic outlook sees XRP dropping to the $0.17 support level or the hypotenuse of the triangle. Then, demand for this cryptocurrency could rise pushing its price up towards $0.21 to meet the target presented by the ascending triangle.
Nevertheless, the worst-case scenario forecasts that the selling pressure behind XRP will increase substantially. This crypto could then break below the hypotenuse of the triangle. Such a bearish impulse may see its price drop over 24% to $0.13.
Moving below the recent swing low of $0.155 can be used as confirmation of the pessimistic outlook.
Even though different analysts such as the CEO at Three Arrows Capital Su Zhu believe that XRP wants to retrace months of underperformance in a few days, investors must be cautious due to the ambiguity this crypto presents.
Waiting for a break of support or resistance before entering any trade would be ideal to avoid adverse market conditions.
For richer fundamental analysis of Ripple's XRP token, we invite Crypto Briefing readers to explore SIMETRI research. We offer crypto ratings, examine underlying technologies, uncover top tokens' economic models, along with a suite of investor-grade investing tools.
For more key market trends, subscribe to our YouTube channel and get weekly updates from our lead bitcoin analyst Nathan Batchelor.