Yearn Releases Quarterly Report, a First for DeFi
Three-month review shows positive signs for the future of Yearn.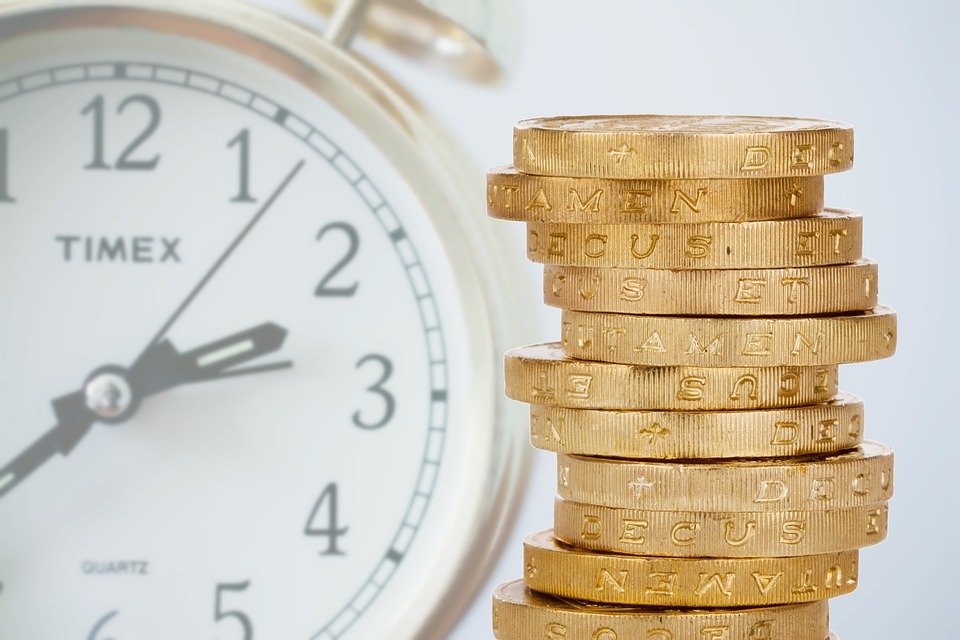 Key Takeaways
Yearn has released its quarterly report, which breaks down its revenue and expenses over the past three months.
This is the first quarerly report isused by a major DeFi platform.
The report ensures that Yearn is accountable to the public.
The popular yield farming platform Yearn Finance has released its first-ever quarterly report, detailing finances from Aug. 20 to Oct. 20.
Plenty of Revenue for Yearn
Over the last quarter, Yearn's revenue before expenses was $4.4 million. The platform's most popular product, yVault, was responsible for virtually all of this income: it contributed $4.1 million to the total.
In turn, most of that $4.1 million came specifically from Yearn's yUSD vault, which brought in $2.8 million. Nine other token vaults generated the remaining $1.3 million in revenue.
The majority of Yearn's revenue was generated from withdrawal fees paid by depositors. This will remain true in the future, as an upcoming upgrade will introduce a new fee structure of 2% assets under management (AUM) free plus a 20% performance fee.
On top of this, Yearn generated $121,000 of revenue from its liquidity pool (yPool) and $90,000 from token airdrops.
Costs of Business
Yearn's revenue has been distributed to users who participated in the project's development and operation. Governance members who staked tokens were paid $2.5 million from the project's revenue.
Yearn additionally paid operating expenses to participants in the form of administrative salaries ($173,000) and security audits ($82,000). Futhermore, $43,000 was put into community grants that funded development activity, legal work, and publicity.
In the end, the project's balance sheet is healthy, with assets amounting to $581,000 and no liabilities.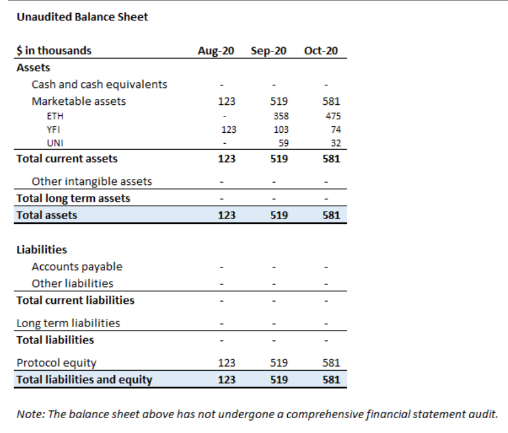 Report First of Its Kind
Since its launch in July 2020, Yearn has grown rapidly in terms of value and popularity. It is the currently 11th largest DeFi protocol on Ethereum, with a total locked value of $440 million.
However, financial success is only part of the story. Accountability is also key, and Yearn's team is the first major DeFi platform to issue a quarterly report. Though traditional businesses often release these reports, it is rare in the DeFi world, despite the fact that most of these platforms have on-chain data to work with.
It remains to be seen if other DeFi projects will follow Yearn's lead and issue similar reports in the future.