Yield App Launches V2, and it's More than Just a New Look
The V2 product update enables users to earn all their rewards in Yield App's native token, YLD, to boost their base returns by a further 2% per year.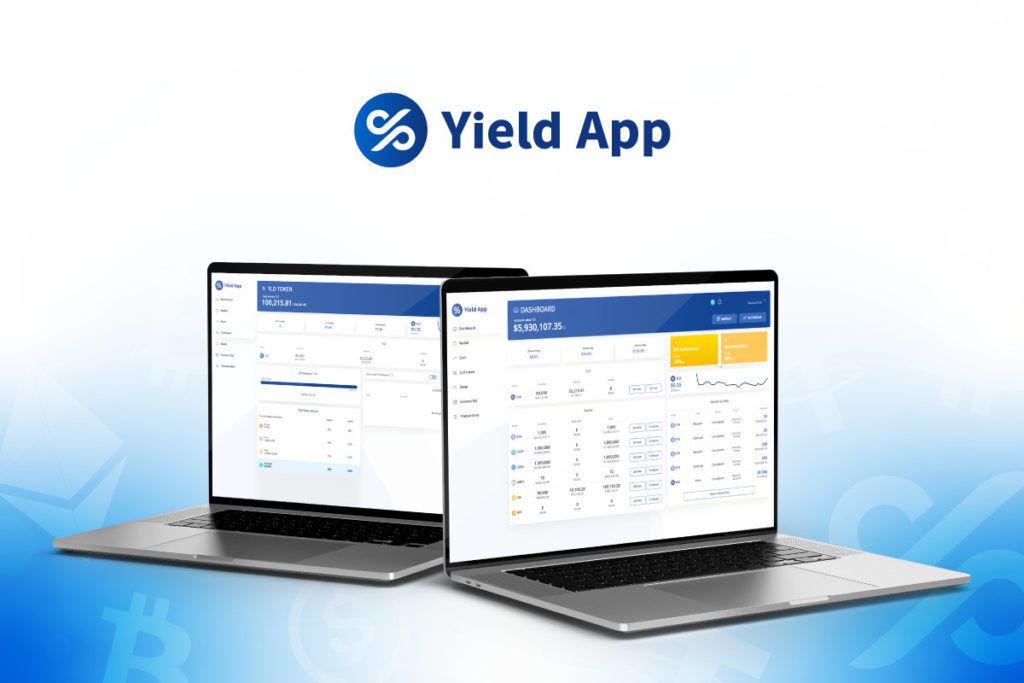 Yield App has unveiled the hotly anticipated Version 2 (V2) of its platform, just 11 months since it launched in Feb. 2021.
In this short time, Yield App has garnered more than 70K users and more than $420 million in managed assets. The platform currently offers market-leading rates on USDT, USDC, BTC and ETH, as well as attractive rewards for holders of its native token, YLD. This new, second version of the platform brings with it a much sleeker user experience along with a raft of exciting new features, some of which are listed below.
Control over Compounding and Earning
V2 brings greater convenience and control, allowing you to view the value of your digital assets in the currency of your choice – USD, EUR or GBP, for example. You can also now choose to have your earnings put automatically back into your portfolio using the "auto-compound" option, leading to higher long-term earnings, and choose to send new wallet deposits straight to your chosen portfolios with "auto-deploy".
The V2 product update enables users to earn all their rewards in Yield App's native token, YLD, to boost their base returns by a further 2% per year.
In V2 of Yield App, users will be able to swap any of their assets to another asset listed on the platform. The assets currently supported are stablecoins USDT, USDC and newly added DAI, as well as Ether (ETH) and Bitcoin (BTC).
With this update, Yield App has introduced a new Tier rewards system consisting of four tiers: Bronze, Silver, Gold and Diamond. The structure pays variable returns depending on a user's Tier level, rewarding all users with market-leading APYs. Here's what the new Tier structure looks like:
Unlike Version 1 of Yield App, where YLD could only be held in the wallet to boost earnings, Version 2 brings two options: stake or lock your YLD, available to Silver Tier and above. Staking YLD earns annual interest of 4% to 6% APY, while locking YLD for a year earns a flat rate of 12%.
Along with these major upgrades, Yield App V2 brings enhanced security features, including an automatic logout feature, more robust two-factor authentication and the ability to whitelist trusted addresses to minimize the risk of mistakes. Monitoring and reporting of digital asset activities is also much simpler in Version 2. From February 2022, users can download a report of all their transactions with one click that includes the time, ip addresses and location of transactions.
The announcement has proven a huge hit with Yield App's community, with YLD enjoying significant upward momentum as a result. V2 and the massive improvements it brings with it are a clear statement of Yield App's intention to become a long-term leader in the world of digital wealth, making this platform one to watch.
Yield App believes that everyone should have access to the best earning opportunities. Our mission is to unlock the full potential of digital assets, combine them with the most rewarding opportunities available across all financial markets and make these available to the world. To achieve this, we provide an innovative wealth management platform that bridges traditional and decentralized finance in the easiest way possible.