Zilliqa Launches Blockchain Education Initiative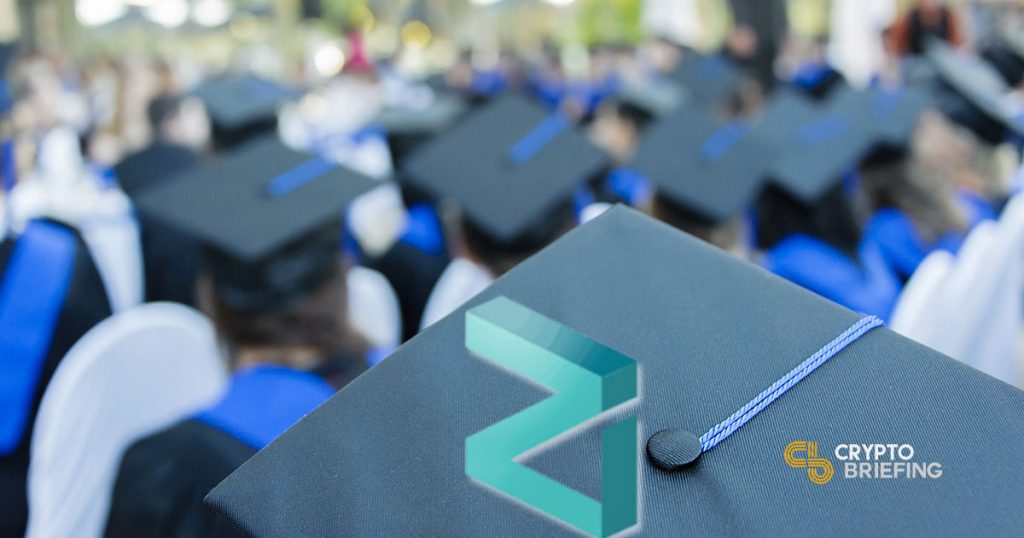 Cryptocurrency might sound cool, but it's certainly not easy. Instead of trusting third parties, hodlers have to give their trust to algorithms, math and code, many of which are difficult even for experts to grasp. But a new partnership might help bring crypto to the masses, through free education in blockchain technology.
Zilliqa, a scalable blockchain platform, has joined up with a student-run society at King's College London to launch a series of free, hands-on workshops on distributed ledger technology. The program, dubbed Blockchain A-Z, will hold its first session on March 26th. Each workshop will last for four weeks, under the instruction of Zilliqa's Developer Marketing Lead, Saiba Kataruka.
"We're very excited to be engaging with a creative community" said Kataruka. "For those starting from scratch, we hope that Blockchain A-Z will equip them with the necessary foundational knowledge to work in one of the most exciting areas of the tech industry today."
Although Blockchain A-Z will initially be open only to students at King's College London, organizers say they hope to expand to other universities later this year.
The workshops will be open to students from various academic disciplines, exploring both the business and technological aspects of DLT, the partners said in a press release. In addition, students will realize the technology's limitations and barriers to adoption. Participants will also be invited to apply for Zilliqa's Ecosystem Grant Program, with a pool of $5 million for blockchain development
For students, these workshops represent a "valuable opportunity" to work with one of the leading names in blockchain technology, according to Jun Ming Yong, president of KCL Blockchain.
"In recent years, we've observed an increasing demand for general blockchain education," Jun Ming Yong said. "[A]mid the flurry of excitement surrounding emerging tech, we've found that there's a lack of guidance and resources for talented students eager to kickstart their careers in the nascent world of blockchain."
It's also a big win for Zilliqa, which hopes the free workshops will attract future developers and experts to the budding ecosystem.
"Blockchain education is essential in securing a sustainable future for the wider industry," said Zilliqa CEO Xinshu Dong. "With Zilliqa's roots in academic research, Blockchain A-Z enables us to not only give back to academia but to also engage with the next-generation of talent and equip them with the necessary knowledge and resources to bring their ideas to life."
---
The author is invested in digital assets, but none mentioned in this article.