Zynga Breaks New Ground with Web3 Game: Sugartown
With the debut of Sugartown, Zynga embarks on its Web3 gaming journey, showcasing a blend of classic storytelling and modern technology.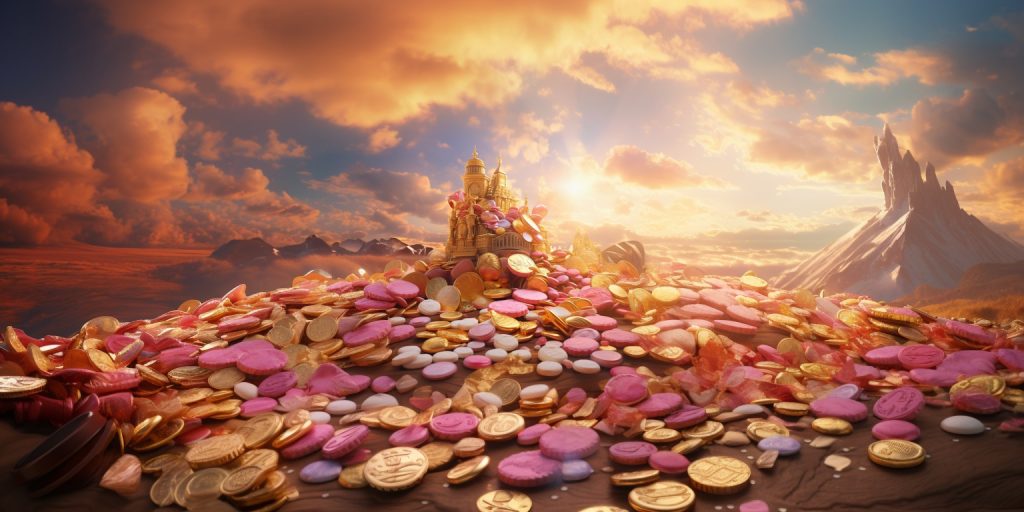 Take-Two Interactive Software's mobile gaming subsidiary, Zynga — the creators of Farmville — announced the launch of Sugartown, its premier game built on the Web3 platform, announced during the recent GamesBeat Summit Next in San Francisco:
SUGARTOWN.

Created by @Zynga Web3 Gaming. Coming soon. pic.twitter.com/7ItiG9xODt

— Sugartown (@visitsugartown) August 14, 2023
Built on the Ethereum blockchain, Sugartown is not just a game but an indicator of where the industry could be heading. The narrative, featuring three farm animals facilitating the entry of Ora's into Sugartown, offers a blend of traditional gameplay elements with innovative Web3 mechanisms.
It's time.

8/14, 9AM PST.

Be here. pic.twitter.com/42FaNXLZzo

— Sugartown (@visitsugartown) August 11, 2023
Ownership in the game hinges on the ERC-721 Ora token. Players utilize this token for entry into Sugartown, and by staking these tokens, they accumulate energy which propels game activities. As a reward for participation, players earn "Sugar," an in-game currency that unlocks various in-game benefits:
Matt Wolf, Zynga's vice president of Web3, commented on the game's release, highlighting its significance as Zynga's pioneering venture into the Web3 arena:
"We created Sugartown to appeal to a native Web3 market but with the ambition of scaling much wider over time while we build a passionate and engaged community of holders we hope will enjoy this experience as much as we loved bringing it to life"
Zynga's partnership with Forte, a firm concentrating on blockchain game infrastructure and which secured $725 million in venture capital in 2021, underscores a shared commitment to robust regulatory compliance, ensuring the game economies function ethically.
The announcement, primarily directed at the Web3 community, was strategically disseminated through platforms like Twitter and Discord. An upcoming Twitter Spaces event with Matt Wolf promises further insights and community engagement regarding Sugartown's introduction.
This is our FINAL Twitter allowlist allocation.

All followers replying to the original post with #Zynga within 24 hours will be considered for allowlist.

To be selected, you MUST follow AND reply to the parent post with #Zynga.

Members will be notified from @sugartownmel.

— Sugartown (@visitsugartown) August 14, 2023