0x Token Up 53% on Coinbase NFT Partnership News
0x Protocol powers Coinbase NFT—but Coinbase chose to keep quiet about the partnership.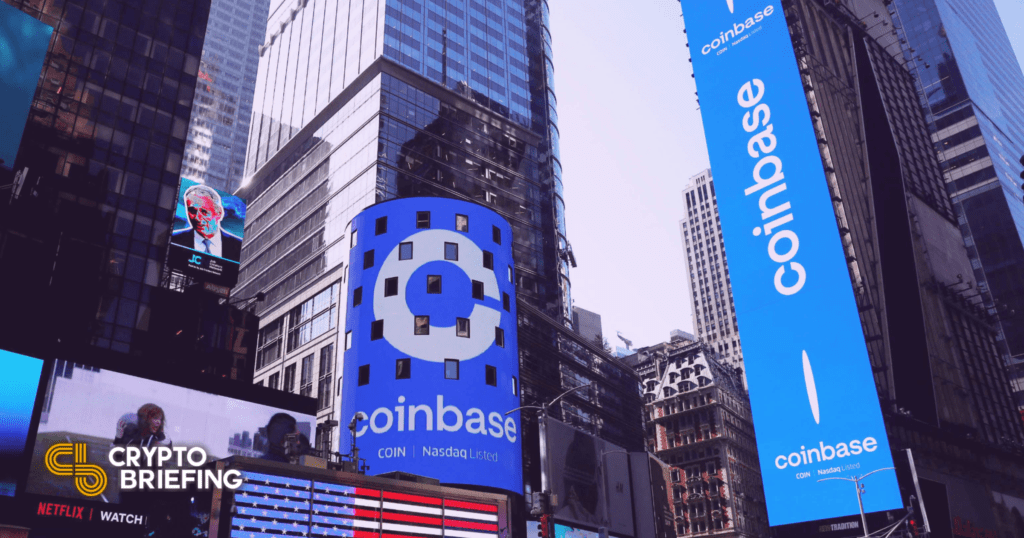 Key Takeaways
0x's ZRX token is up 53% today.
0x has announced that it will power Coinbase NFT, which went live in beta mode yesterday.
Coinbase NFT is hoping to compete with OpenSea by creating a platform geared toward "social engagement."
0x's ZRX token has soared 53% today.
0x Token Rallies on Coinbase Partnership
0x is benefiting from the hype surrounding the recent Coinbase NFT launch.
Coinbase's new digital collectibles platform went live in beta mode Wednesday, promising a marketplace geared toward "social engagement." The platform differs from other leading marketplaces such as OpenSea in that the social element plays a key role in the user experience. On Coinbase NFT, users can create customized profiles, follow friends, and even comment on each others' NFT collections.
0x is rallying after it announced late Wednesday that it had partnered with Coinbase to power Coinbase NFT. "By using 0x Protocol, Coinbase provides better ways to discover, buy, sell, and connect around NFTs at the lowest transaction costs for users," 0x said in a tweet.
We're proud to partner with @Coinbase_NFT to power their new social marketplace for NFTs! ⚡️

By using 0x Protocol, Coinbase provides better ways to discover, buy, sell, and connect around NFTs at the lowest transaction costs for users ⛽️https://t.co/GwZUsh3xzj

— 0x (@0xProject) April 20, 2022
Interestingly, Coinbase neglected to mention that it would leverage 0x in its announcements yesterday. Instead, the team focused on pushing the new marketplace's social elements. Coinbase CEO Brian Armstrong commented on the marketplace's social focus shortly after the beta went live, saying that "we need to make social more decentralized over time."
0x offers multi-chain NFT swaps and uses less gas than other similar protocols, which is likely what attracted Coinbase NFT. Crucially, it also allows for off-chain listings, which will help users save on fees for activities like listing NFTs. The protocol's native token, ZRX, has soared 53% today, though based on the announcements shared so far, the token itself won't play a crucial role in the Coinbase NFT ecosystem. So far, Coinbase NFT supports Ethereum NFTs like Azuki and Bored Ape Yacht Club, and it currently lets customers trade in ETH (it previously announced plans to support fiat Mastercard purchases, but that feature is yet to go live).
Coinbase NFT has been anticipated since it was announced late last year and was subject to months of delays. A big factor in the marketplace's success hinges on its ability to compete with OpenSea, which takes the lion's share of NFT trading today. To put things into perspective, Moonbirds, a buzzy NFT collection that dropped Saturday, has already seen 88,000 ETH worth of volume on OpenSea. Its closest competitor, LooksRare, has seen under 7,000 ETH of volume in the same timeframe despite offering hefty trading incentives in the form of its LOOKS token.
While OpenSea still dominates the NFT space, it's been marred by issues, some of them linked to its Wyvern trading exchange and a series of bugs that allowed opportunists to either drain users' NFTs or snipe them for far below their market value. In partnering with 0x, Coinbase NFT will be hoping that 0x will act as a robust protocol layer that offers a slick user experience to match its Web3 social ambitions.
Disclosure: At the time of writing, the author of this piece owned ETH and several other cryptocurrencies.