13 Russian Banks Will Kickstart Digital Ruble Trial
The Bank of Russia announces its pilot program for the digital ruble, involving 13 major banks, in a bid to modernize the nation's financial landscape by 2025.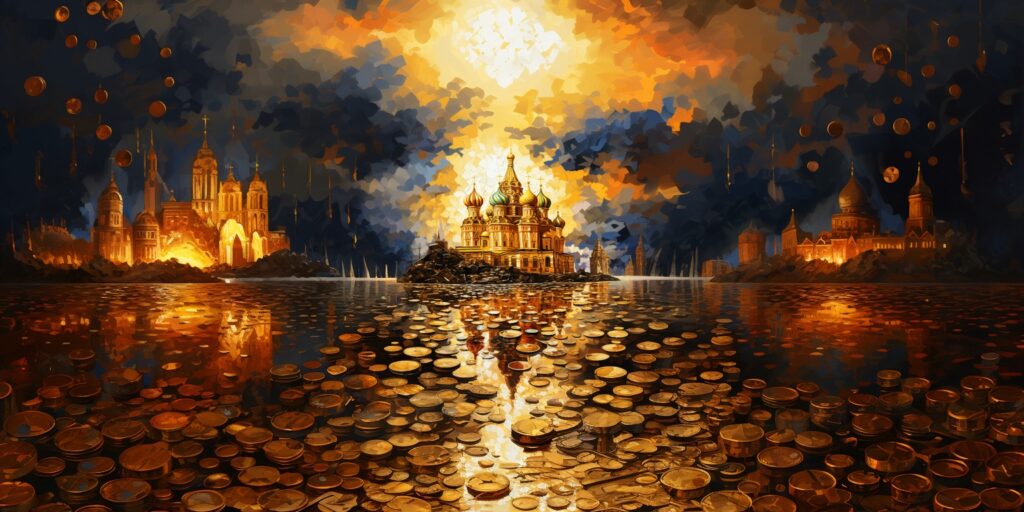 The Bank of Russia has officially unveiled its pilot trials for the nation's prospective CBDC, the digital ruble, according to an anouncement on August 9.
The pilot, which will start on August 15, will incorporate 13 of Russia's leading financial institutions and tested in 30 retail institutions, engaging them in real-world testing environments. The initiative seeks to evaluate the digital ruble's operational potential and its integration capacity within Russia's intricate financial fabric.
The trial's initial phase is geared toward understanding and refining fundamental processes related to the digital ruble. These include the setup and management of digital wallets, streamlined peer-to-peer transactions, easy-to-use automated payments, and the practical implementation of QR codes for retail transactions.
By the close of 2023, a wider spectrum of participants, ranging from individual users to large businesses, is anticipated to be onboarded.
Olga Skorobogatova, the first deputy governor of the Bank of Russia, stated that the pilot's success could set the tone for the future of Russia's digital financial landscape:
"Launching the piloting of real digital rouble transactions is the most important stage of the project. This will allow us to test the operation of the digital ruble platform already in an industrial environment, work out all the necessary procedures involving clients, adjust processes if necessary, and make sure that the client journey is convenient and understandable for users."
Building upon the foundational trials, 2024 is set to witness an expansion in transactional methodologies. This includes the introduction of dynamic QR code-based payments and broader financial transfers between legal entities:
"In addition, the templates of simple autopayments will be expanded."
Despite previous legislative snags that slowed the project, with initial approvals stalling in the State Duma, the digital ruble initiative received the green light from Russia's president on July 24, solidifying the digital ruble's place in the cryptocurrency landscape.