1inch Exchange Unveils $83 Million Token Airdrop
The decentralized exchange aggregator has given away over 15 million tokens.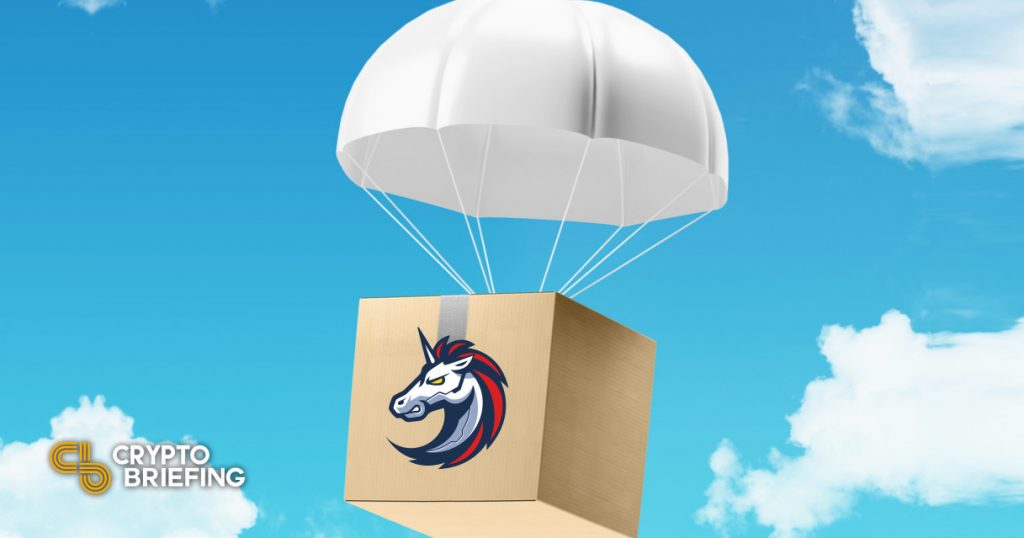 Key Takeaways
1inch Exchange has distributed more than 15 million 1INCH tokens in its second airdrop.
Recipients included eligible 1inch users from the Christmas Day drop, as well as active Uniswap traders.
1inch said that it hopes to show DeFi users the benefits of using a DEX aggregator such as its own.
After a memorable Christmas Day payout, 1inch Exchange has unveiled another airdrop for Lunar New Year.
Another 1inch Airdrop
1inch Exchange has decided to distribute over 15 million token to commemorate the Chinese New Year.
The team behind the decentralized exchange aggregator announced the airdrop in a blog post earlier today. 15,055,000 1INCH tokens will be distributed to DeFi users meeting various criteria, adding to the previous airdrop 1inch ran on Christmas Day in 2020.
Token airdrops are a popular strategy among DeFi protocols like 1inch. In the spirit of decentralization, teams often reward early users who helped bootstrap their protocol with a supply of tokens. Tokens are frequently used to vote in governance proposals.
The majority of the tokens have been allocated for 1inch users who missed out on the first token drop. Some went to liquidity providers to 1inch pools, and others to Mooniswap users. There was also a smaller allocation for Argent, Authereum, Gnosis, and Pillar wallets with transaction layers and limit order users.
The eligibility criteria for this airdrop remain the same: wallets that qualify for the airdrop must have interacted with the protocol before Dec. 24, 2020, must have made a trade before Sep. 15, 2020, and must have made four or more trades or traded over $20.
Airdrop for New Users
Perhaps the most interesting aspect of the airdrop is the allocation of six million tokens for wallets that have never used 1inch or Mooniswap. These tokens went to Uniswap users with at least 20 unique trading days and three trades registered in 2021. The 1inch team noted that bots were excluded.
1inch co-founder and CEO Sergej Kunz hinted that this decision was a way of attracting new users to the protocol. In the blog post announcing the airdrop, he said: "We want to show them the advantages of our aggregator, which offers the best prices, protection from front-running and lucrative farming opportunities."
1INCH is trading at $5.51 at the time of writing. That means today's payout was worth just under $83 million.
At the time of this writing this author held ETH, BAT, IOTA, and other altcoins.