$24 Million SEC Penalty: Block.one Spent More On A Domain Name
Crypto Has Nothing To Fear But Small Fines!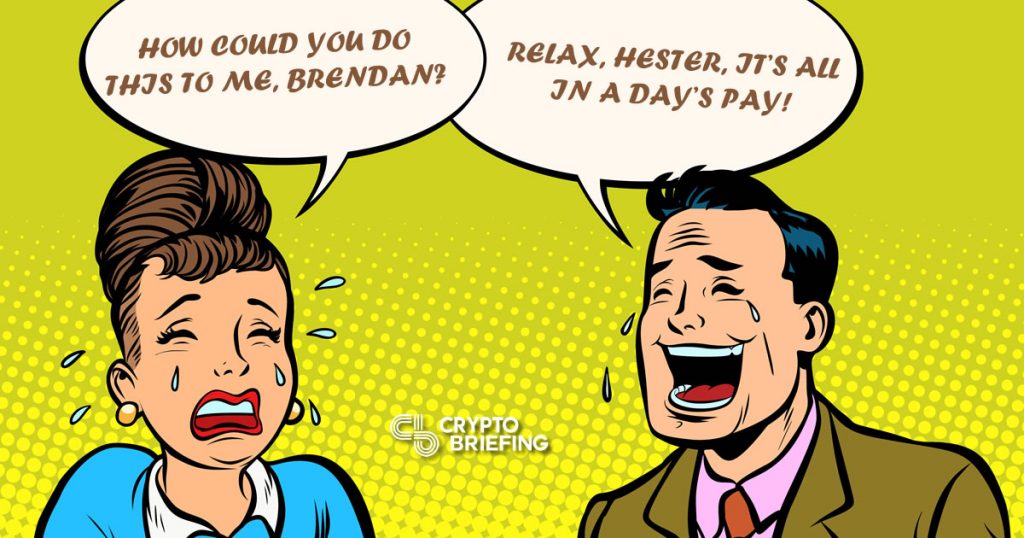 Block.one may have raised something in the order of $4 billion in its ICO, allegedly falling afoul of SEC regulations on the sale of an unregistered security: but who cares?
EOS fans will be delighted to know that the dApp platform's chief architects agreed to a settlement with the SEC today that sees them pay a civil penalty of just $24M.
According to a press release from the SEC, "Block.one did not provide ICO investors the information they were entitled to as participants in a securities offering," said Steven Peikin, Co-Director of the SEC's Division of Enforcement. "The SEC remains committed to bringing enforcement cases when investors are deprived of material information they need to make informed investment decisions."
Block.one neither admitted nor denied the findings.
Over the past year, Block.one has spent a lot of the investor funds it raised during its year-long ICO, including $30M on a domain name.
Block.One had attempted to shield itself from American regulators, by making it a condition of their offering that U.S. investors could not participate. In addition, the terms of the sale were also worded in such a way as to avoid promising an increase in value. Neither measure was sufficient to protect the company from U.S. regulators, who have now reeled in the largest ICO yet.
"A number of US investors participated in Block.one's ICO," said Stephanie Avakian, Co-Director of the SEC's Division of Enforcement, in a statement from the regulator. "Companies that offer or sell securities to US investors must comply with the securities laws, irrespective of the industry they operate in or the labels they place on the investment products they offer."
Block.one has certainly made interesting choices in its use of funds: according to a June report by Bloomberg, it holds $2.2 billion mostly in government bonds, and 140,000 bitcoins. It was extensively reported to have been attempting to buyback up to 10% of its outstanding stock.
While $24M may seem a lot, it represents just 0.06% of the total raised during the ICO. If this serves as a template for other settlements, cryptocurrency projects may finally have something to smile about during a weak altcoin market.
Although the company has operations in Virginia, Block.one is a Hong Kong-registered entity and there is already some speculation that the SEC may have found that soliciting their cooperation in securing a smaller fine may have been a better option than seeking an extrajudicial injunction.
At the time of writing, EOS tokens were trading 5% higher than they were 24 hours ago, according to CoinMarketCap. Their all-time high was at $22.89, but today the token is worth $2.94.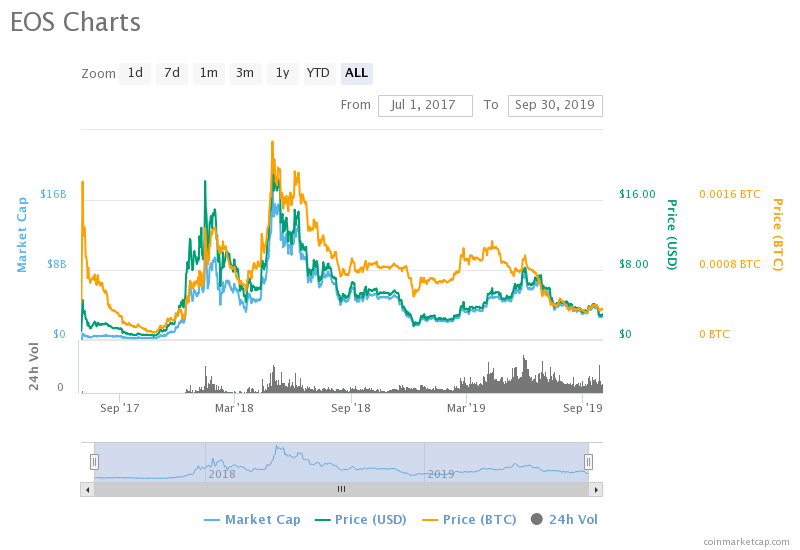 This story will be updated.