30% And Counting: Bitcoin Exterminates Traditional Asset Classes
The cryptocurrency market just regained its mojo.
Blame Chinese authorities. Blame whale manipulation. Blame an Act of God.
Blame anyone you like, if you're Peter Schiff or Warren Buffet: but most of all, blame yourselves for doubting Bitcoin.
As the digital asset soared past $10,000 again today, doubters and naysayers had their chance to reflect on what might have been.
A single day that beats the entire year in traditional stocks? Check.
Validation that digital assets are here to stay, from the leadership of the second-largest economy on Earth? Check.
An impending supply disruption that will increase scarcity for 'digital gold'? Check.
Today is a momentous day in Bitcoin's history – potentially the third-largest daily increase in history, according to Nic Carter.
visual way of making the same point. this is every 1d return in bitcoin's history. this is really an extraordinary event pic.twitter.com/ZFY3k1SJ8S

— nic carter (@nic__carter) October 26, 2019
Bitcoin may not be about getting rich, and most us are here for other reasons. Decentralization, resistance to the banks, self-dominion over our finances and data.
But – damn, it feels good to be a gangsta.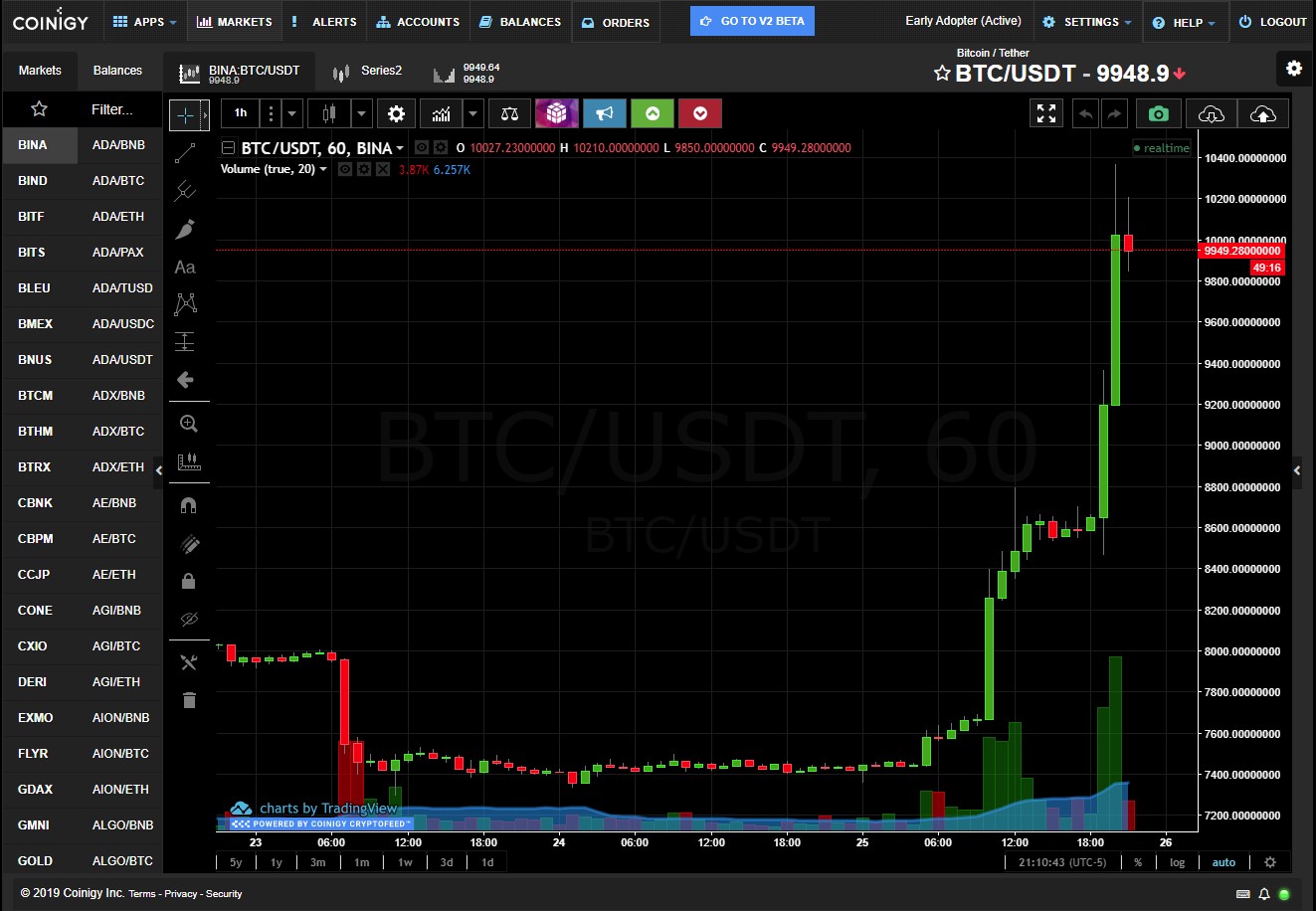 [This is a developing story]