3LAU: Spotify Earnings Prove Artists Need Blockchain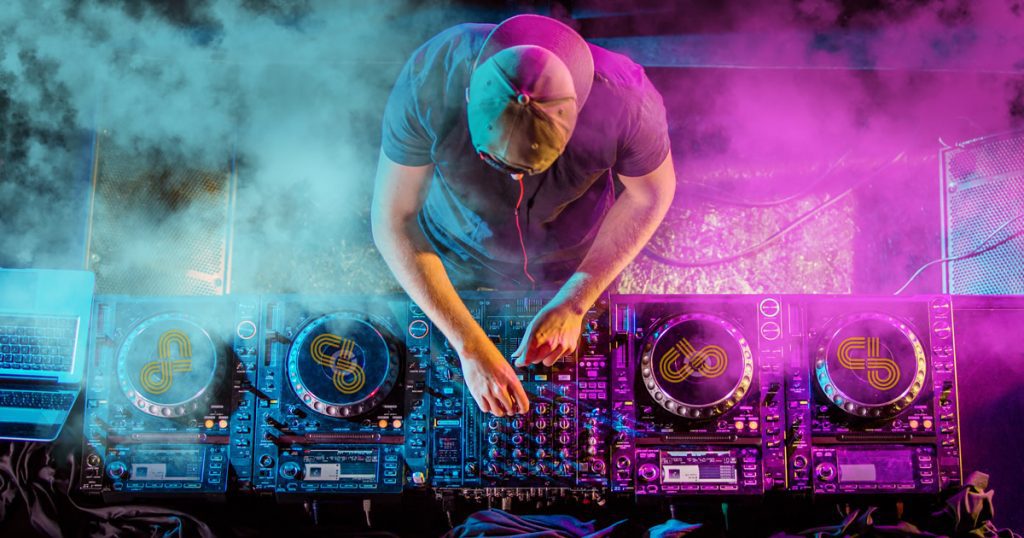 Back in May, Crypto Briefing reported an in-depth analysis of how music streaming services are impacting the entire music industry. It was noted that streaming services such as Spotify or Apple Music are the biggest financial contributors in the entire music industry. But Gareth Emery isn't the only EDM DJ who is taking up the cause of artists – American DJ and producer 3LAU has been involved in crypto since 2014 after a meeting with the Winkelvoss twins, and is also looking to make a difference.
Just today, the streaming music company Spotify announced that its revenue in Q2 of 2018 was $1.49bn, with over 83 millions paid subscribers and 101 million ad-supported subscribers.
Despite that being the case, independent artists aren't compensated well for their music on streaming services and there's a movement developing to change the business model for musicians through blockchain.
Spotify's Earnings Have Revealed Why Blockchain is Necessary in the Music Industry
A few months ago, it was reported by CNBC that Spotify's first quarter earning this year weren't enough. The platform's user base of 170 million with 75 million being paid subscribers met their expectations for the quarter. However, the company is still losing money and has projected a big loss of just under $400 million by the end of the year.
Tamir Koch, the CEO of eMusic made the following statement regarding Spotify breaking the music industry and could be forcing it to fail.
"Regardless of Spotify's earnings and stock performance, the underlying economics behind streaming aren't favorable for artists or services providers. Artists aren't being compensated fairly for their work, and Spotify continues to bleed money due to unfavorable royalty payments and licensing agreements with music labels. The direction the industry is heading in simply isn't sustainable. We're looking at a future with fewer artists and providers, which means less music and fewer choices for fans."
Could Blockchain Be the Answer to Improve the Industry For Musicians?
Last November, it was reported by Crypto Briefing that Bjork, the Icelandic singer, announced a bonus of 100 Audiocoins for every person who bought her new album, Utopia with Ethereum's blockchain and Bitcoin.
That move also became a statement for independent artists to get more involved in cryptocurrency and to make a stronger push for blockchain platforms that may be the solution to reduce the negative effects of artists relying on streaming services for their income.
The creation of cryptocurrencies and blockchain platforms for musicians would give them 100% of the rights over their music and would allow them to receive more of their own profits.
Artists wouldn't need to rely on Spotify or Apple Music for exposure and many blockchain solutions have built-in security to protect against piracy. Blockchain tech could make a significant impact for musicians within the industry.
3LAU Developing First Ever Blockchain-Powered Music Festival This October
Our Music Festival (OMF) will be the first ever live event powered by blockchain technology in San Francisco on October 20th. The live event is the brainchild of 3LAU, one of EDM's most successful independent DJs. He's partnered with Adam Lynn of Prime Social Group and the blockchain entertainment studio Singular DTV to make the event possible.
The message behind the live event will showcase how blockchain technology can help the music industry to not be so reliant on record labels and music could thrive using a decentralized platform. 3LAU, aka Justin Blau, said the following about blockchain technology possible shifting the music industry into a new era for the next few years:
"The Spotify earnings report barely represents the health of the music industry as a whole. Digital music will evolve when artists see more control and more direct revenue streams from their creative efforts, without depending on labels.
The current model lacks transparency, and distribution channels are overly centralized – which blockchain tech can fix in a way that all parties benefit. We will see major music services and new competitors embrace decentralization over the next few years, sparking a new shift for the industry as a whole."
The author is not currently invested in any cryptocurrency.