$60M Stolen From AnubisDAO in Latest DeFi Attack
Crypto investors have lost roughly $60 million in the attack.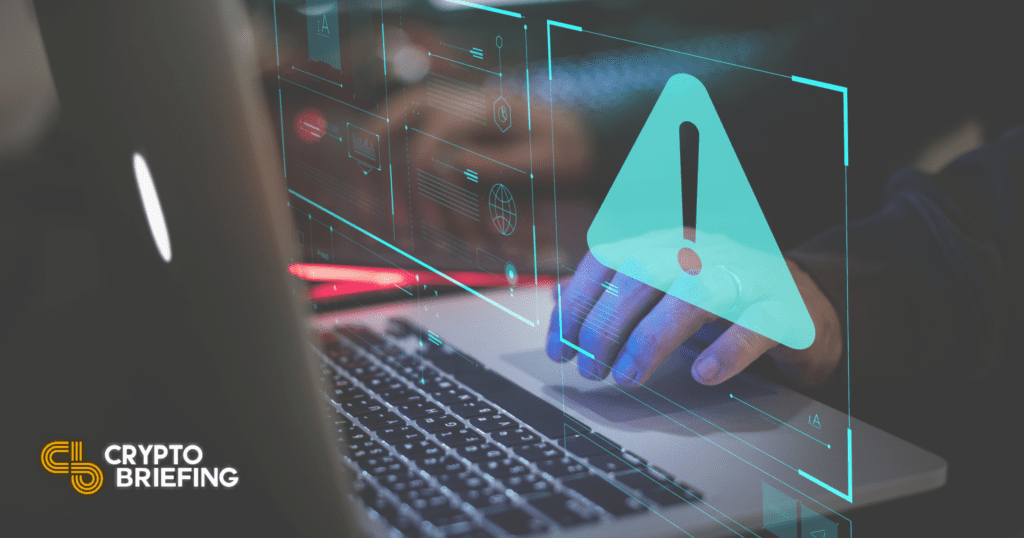 Key Takeaways
AnubisDAO, a newly-launched dog-themed crypto project, has suffered a major attack.
13,556.36 ETH, worth approximately $60 million at the time of the attack, was drained from AnubisDAO's liquidity pool.
Several community members suspect the incident could be a rug pull.
AnubisDAO has suffered from an attack in which an unknown entity stole $60 million from the project's auction pool.
Funds Drained From AnubisDAO In Suspected Rug pull
AnubisDAO, a newly-launched dog-themed crypto project, suffered a major attack today. Based on the on-chain data, someone drained $60 million worth of ETH from the project's launch pools.
Anubis, which is a fork of OlympusDAO, was launched on Copper, a token crowdfunding platform yesterday. It promised to build a community-owned DeFi infrastructure.
Via the Copper platform, the team bootstrapped liquidity pools on Balancer that distributed their native ANKH tokens to investors in exchange for ETH. Twenty hours into the token sale, at around 11:58 am UTC, 13,556.36 ETH, worth approximately $60 million at the time, were drained from the liquidity pool by an unknown entity.
Sisyphus, a core contributor to AnubisDAO, confirmed the attack and said the person who executed it was "either a team member or phishing attack targeting a team member." This tweet has since been deleted. Nevertheless, Sisyphus offered a reward of 1000 ETH (about $4.4 million) to identify the person behind the wallet connected with the Anubis attack.
The team claims it is still investigating the attack vector. Meanwhile, the assets from the rug pull event have been transferred into this wallet. The ANKH token price collapsed following the incident.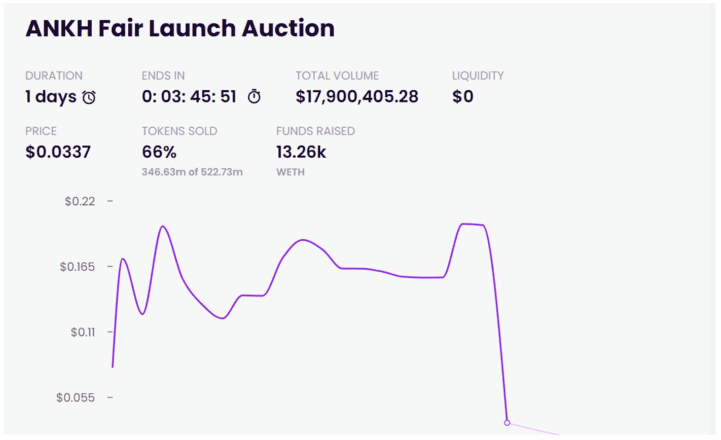 Some community members have alleged the incident to be a rug pull—a type of attack in which a crypto project steals investors' funds deposited into liquidity pools. Allegations have been made against a team member who goes by "Beerus," whom some Discord community members suspect of carrying out the $60 million rug pull. However, this claim is so far unsubstantiated.
Other critics have suggested that the project was likely untrustworthy, as it launched without a website or a whitepaper. However, the lack of credible information about the team did not prevent people from jumping into the crowd sale. One notable crypto personality, DeFi_Brain, disclosed losing almost half a million dollars in the incident.
Before more details regarding the incident come to light, it is hard to ascertain whether the rug pull resulted from a phishing attack or an inside job, or if some other factor is at play.
This story is still developing.