How to Mitigate CRV Risk? Abracadabra Proposes 200% Interest Rate Hike
Abracadabra's ongoing attempts to mitigate the risks to its of CRV cauldrons, increasing interest rates to reduce the total exposure to around $5 million in borrowed MIM.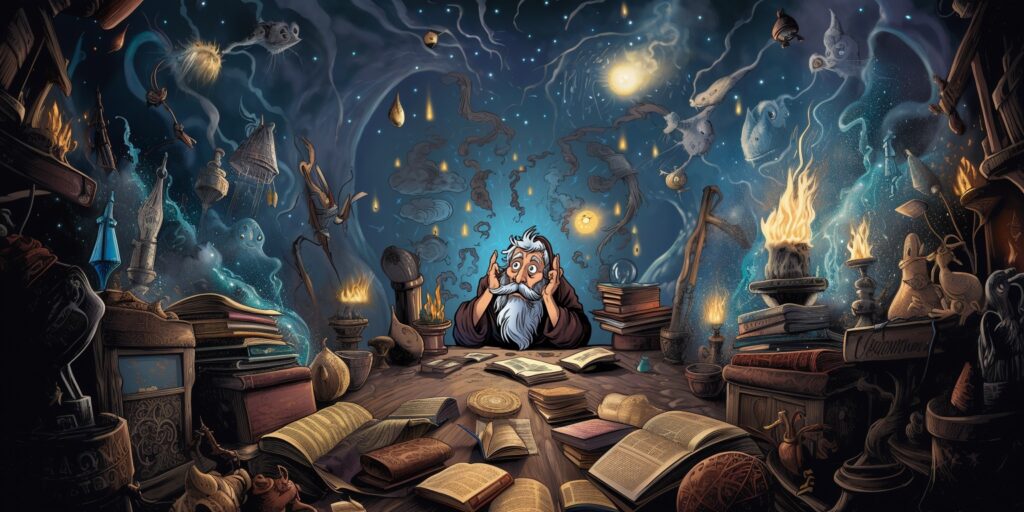 In a move to manage its exposure to risks associated with Curve DAO (CRV), Abracadabra Money, a cross-chain lending platform, has proposed hiking the interest rate on its outstanding loans by 200%.
"We have seen CRV collateral outflowing from our markets into markets with lower LTVs and higher interest [..] As such, we are suggesting to increase the interest rate in order to reduce Abracadabra's total CRV exposure to around $5M borrowed MIM."
Abracadabra's proposal intends to apply collateral-based interest to both CRV cauldrons, specific instruments allowing users to borrow Magic Internet Money (MIM) using other assets as collateral.
This proposal comes after a liquidity crisis resulting from recent Vyper programming language exploits on Curve Finance, leading to the listing of CRV as collateral on Abracadabra.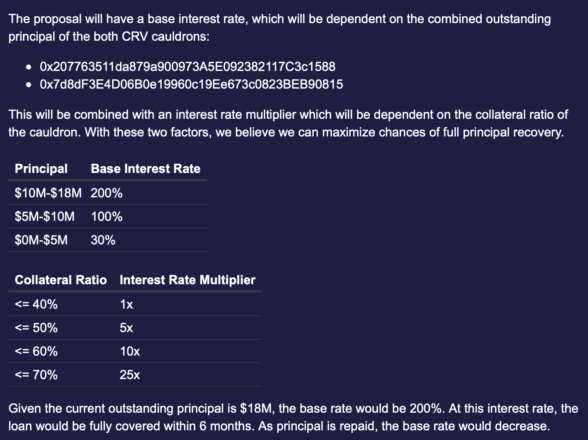 Curve founder Michael Egorov found himself in a financial dilemma with approximately $100 million in loans backed by 47% of Curve DAO's (CRV) circulating supply, exacerbated by the recent hack.
This issue surfaces as the DeFi protocol is recuperating from a recent $47 million hack. Egorov's loans are spread across different lending protocols, including 305 million CRV backing a 63.2 million Tether loan on Aave and 59 million CRV for a 15.8 million Frax debt on Frax Finance, Delphi Digital research stated.
Egorov has taken steps to lower the debt by paying a total of 4 million FRAX within a 24-hour period. Further, to incentivize liquidity, he deployed a Curve pool that attracted $2 million in liquidity and decreased the utilization rate from 100% to 89% within hours.
The announcement has drawn varied opinions from the DeFi community.
Some supporting it as a method to decrease exposure to CRV, while others, including Frax Finance executive Drake Evans, have expressed concerns about changing the terms of existing loans.
I'm sorry but jacking interest rates to 200% via governance is a rug. Changing the fundamental terms of a loan (10x interest rate) in a single transaction is very bad and we should call it out.

Very sympathetic to protecting protocol integrity but rugging is not the way https://t.co/sqWy7R0YPq

— Drake Evans (version 3) (@DrakeEvansV1) August 2, 2023
Other critics stated that "there's a good chance $MIM loses all $CRV gauges fairly quickly," meaning this Spell proposal could actually turn around Abracadabra's risk exposure to CRV.
Voting for the proposal began on August 1 and will continue until August 3. As of the time of publication, 99% of the votes cast were in favor of the proposal.