Abracadabra Seeks Return to Magic With NFT Lending Market
After months of decline and relative inactivity, Daniele Sestagalli's Abracadabra.Money is making a comeback with a new lending primitive, AbraNFT.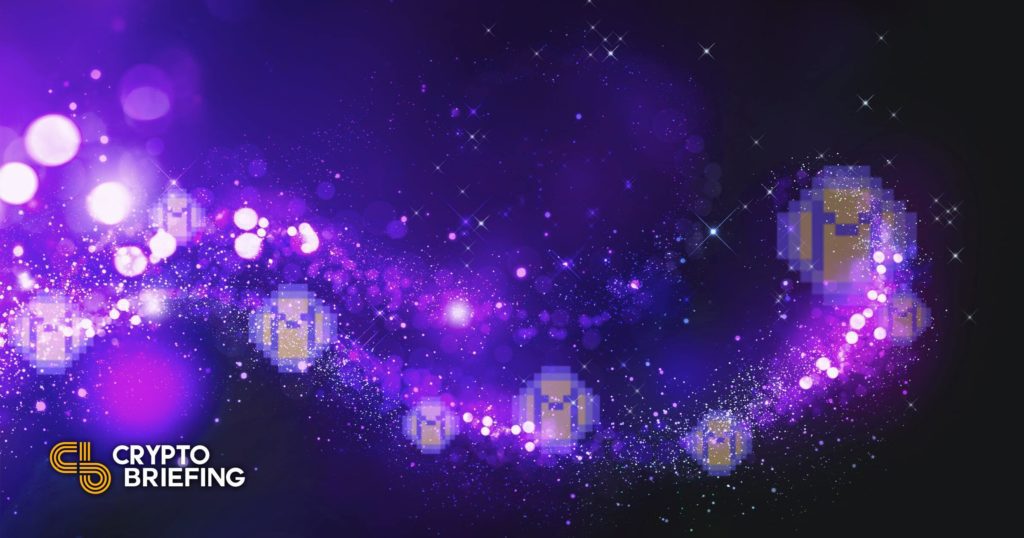 Key Takeaways
The largely written-off DeFi lending protocol Abracadabra.Money has announced a new lending marketplace for NFT-collateralized loans dubbed AbraNFT.
The new peer-to-peer marketplace will allow NFT collectors to post their non-fungible assets as collateral to borrow funds in MIM stablecoins.
Abracadabra is related to a broader ecosystem of products led by Daniele Sestagalli, who fell from grace in late January after his partner was outed as a former convict and serial scammer.
Abracadabra.Money, a decentralized lending protocol leveraging interest-bearing assets to mint a multichain stablecoin called Magic Internet Money, announced today that it is launching a new peer-to-peer lending product to improve NFT liquidity, dubbed AbraNFT.
Abracadabra Launches P2P Lending Protocol AbraNFT
Abracadabra has added a new product to the "Frog Nation" ecosystem.
1/🎨!

We are excited to present AbraNFT: our latest peer to peer lending market, for NFT collateralised loans!🧙🏼‍♂️🔮

📖 Read all about it in our latest medium article👇🏻https://t.co/dhUxi5Bwjz

— 🧙🏼‍♂️ (@MIM_Spell) April 27, 2022
DeFi lending protocol Abracadabra announced today in a Medium blog post that it is launching a new peer-to-peer lending primitive dubbed Abra NFT. Per the announcement, the new lending market will allow NFT collectors to use their non-fungibles as collateral to borrow funds in MIM stablecoins to improve their liquidity prospects. The project said:
"Introducing AbraNFT, a peer-to-peer lending market, allowing NFT collectors to open time-based borrowing positions on their precious NFTs while yield farmers can deploy capital which earns lucrative yield from this fast-growing asset class."
AbraNFT would allow borrowers to unlock the otherwise relatively illiquid capital of their NFT portfolio by taking out MIM loans against it. The new marketplace will also enable MIM holders to lend their stablecoins in exchange for yield and accept NFTs as collateral. If it gains traction, AbraNFT would secure higher demand and provide more utility to the stagnant MIM stablecoin and further increase the value proposition of Abracadabra's native token SPELL by siphoning a portion of the fees from the platform toward its stakers.
Abracadabra is part of a larger ecosystem of crypto products, also consisting of Wonderland Money and Popsicle Finance, built by the now-disgraced but once revered serial DeFi founder Daniele Sestagalli. Launched in late September last year, Abracadabra quickly rose to fame and became one of the largest lending and the fastest-growing stablecoin protocols in the space before falling from grace along with the remaining protocols in the Frog Nation ecosystem in late January. Then, Wonderland's pseudonymous co-founder and treasury manager, 0xSifu, was outed as Michael Patryn, a former serial scammer, convict, and co-founder of the collapsed QuadrigaCX exchange. The revelation sparked outrage within the Frog Nation community and an exodus of capital from all Sestagalli-related projects. The MIM stablecoin, for example, saw its market capitalization shrink by about $1.8 billion in less than a week following the incident and hasn't recovered and started growing again since. For comparison, Terra's UST stablecoin has grown by roughly $7 billion during the same period.
Now, the largely written-off Abracadabra seems to be making a comeback by announcing a novel peer-to-peer lending marketplace for NFT-collateralized loans. "We are nearly there!" the project said in the announcement, adding that the AbraNFT's smart contracts are "mostly ready" and subjected to a Code4rena audit contest. The SPELL token hasn't reacted to the news and is currently trading 90% down from its all-time highs made in November last year.
Disclosure: At the time of writing, the author of this piece owned ETH and several other cryptocurrencies.