AERGO Review and Token Analysis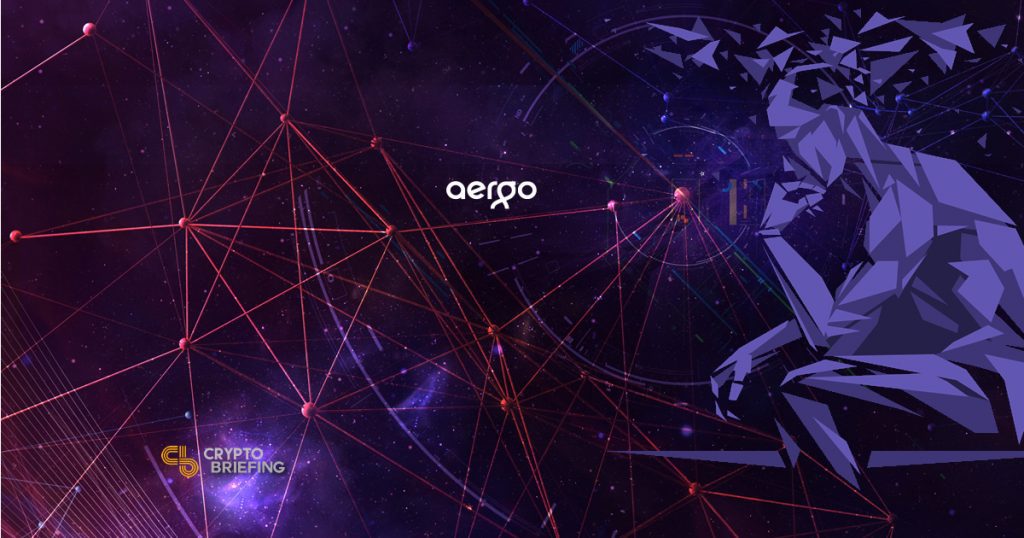 AERGO Overview
AERGO is offering the AERGO token to raise funds for a highly scalable, enterprise-ready blockchain platform and native protocol. The AERGO platform enables enterprises and developers to easily design, build and deploy their own blockchain applications within the cloud.
The platform offers the possibility for developers to customize their blockchain and dApps on both permissioned and permissionless chains. Developers can choose to deploy public and private chains alone or a configuration that integrates both.
Beyond a standalone protocol, AERGO includes a feature-rich middleware layer to help simplify connection with legacy enterprise software.
AERGO Value Proposition
AERGO evisages a new era of mass market blockchain usage via combining the capabilities of both public and private blockchain into one solution. AERGO gives enterprise developers flexibility when designing an application for any given use case scenario by accommodating the differing characteristics private and public blockchain implementations offer.
AERGO aims to launch a product that will provide:
a. an advanced, accessible solution for software developers
b. a secure and fast blockchain cloud architecture that accommodates public and private chains
c. an open ecosystem for third parties and businesses to connect and engage with each other.
Through parent company Blocko, which offers a private blockchain product for enterprises, AERGO is designed to address specific roadblocks to utilization of blockchain technology by businesses, which include difficulties with IT integration, software development and interoperability.
To this end, the AERGO team proposes a smart contract platform that supports SQL and common script languages to hasten both adoption and integration. To further streamline integration, secure cloud-hosting over a distributed network is leveraged to alleviate the overhead costs of hosting physical infrastructure to run blockchain protocols and dApps.
The AERGO Platform has three main components:
AERGO Chain – a blockchain protocol designed to mitigate issues that stifle enterprise usage of permissionless networks. The chain will consist of a public, decentralized network of blockchains run by node providers. AERGO Chain utilizes a deterministic Delegated Proof of Stake (DPoS) consensus algorithm.
AERGO Hub – a blockchain hosting service that acts as a the public interface for building, testing, deploying and managing independent blockchains based on AERGO Chain. The Hub includes tools and supporting services to support the growth of the protocol, such as a smart oracle, serverless DB and content delivery network.
AERGO Marketplace – AERGO Marketplace aims to enable the sale and purchase of peer-to-peer computing assets. Examples of computing assets offered on the marketplace will include storage, computing power and algorithms. The AERGO Marketplace will be accessible via the AERGO Hub public interface.

Illustration of Relationship between Permissioned and Permissionless Chains on AERGO
The AERGO Token is the utility token of the AERGO platform and serves as a medium of exchange within the ecosystem. The token will be utilized for smart contracts, the DPoS consensus algorithm, and as a payment method for Hub services, technical support, computing assets on the marketplace, etc.
AERGO Team
The AERGO team derives from parent company Blocko. There are currently 10 core engineers on the tech end and 5 team members working on business development and marketing efforts. Parent company Blocko has 48 employees, approximately 70% of whom are developers. The complete list of the team and advisors for the AERGO ICO can be found here.
Phil Zamani is currently COO of Blocko. He has held a series of high level tech positions throughout his career, including Global VP of Sales and BD for Internet Embedded Linux Appliances with Redhat Inc., Global Head of Big Data and Cloud Business Models with Santander, and Senior VP of Cloud Business Unit with Deutsche Telekom. He has 20 years of experience with open source and cloud-based software technology.

Hun Young Park has served for the past 2 years as CTO of Blocko. He brings 11 years of experience as a senior software engineer to the project with a focus on developing databases and distributed systems.

Roderik van der Graaf currently serves as an advisor to Blocko. He is also the Founder and Managing Partner of Lemniscap, an investment and advisory firm in the blockchain space. Prior to founding Lemniscap, Roderik served as Managing Director of Caldera Pacific Capital for 3 years.
Wan Beom Kim has served for the last 5 years as CEO of Blocko and is also the Founder. His prior experience with development primarily focused on database management systems.

Jane Lee has spent the last 2 years serving as CSO at Blocko. Previously, she spent over 6 years as a Strategy Manager at Accenture in South Korea.

Alison Shim is currently the CIO at Blocko. She too joined the company after leaving Accenture, where she spent 5 years serving as a Strategy Consultant.
On the advisory side, Founding Partner of FBG, Vincent Zhou, is providing expert support to the project.
AERGO Strengths and Opportunities
Much of the fundamental tech behind AERGO derives from Coinstack, the private, permissioned enterprise blockchain service offered by parent company Blocko. This core technology is currently used by approximately 40 companies with which Blocko also maintains partnerships, including Korea Exchange, Hyundai Motors and Lotte Card.
AERGO and Coinstack both offer enterprise blockchain platform frameworks. Coinstack, however, is purely private, whereby node providers and applications are self-contained within enterprise organizations. Conversely, AERGO will leverage cloud architectures as well as both public and private blockchain networks, creating an interlinked system that combines the best of both worlds.
Taking into account the real-world needs of current clients, AERGO is designed to provide a comprehensive platform that allows both for proprietary data to remain on a permissioned network while also facilitating exchange of tokenized assets and data with external subsidiaries and service providers via a public chain. The success of Coinstack with enterprise clients affords a high degree of confidence that the team can replicate their success on a larger scale with the next iteration of their blockchain product.
AERGO will leverage existing enterprise clients to encourage integration with the permissionless chain. When clients upgrade to Coinstack 4.0, the tech will be replaced by AERGO so that enterprises will by default have the option to build on and access the public network.
To spur development on the public chain by enterprise software developers, the AERGO Virtual Machine supports an array of programming languages, allowing programmers to code business logic into dApps and smart contracts in SQL, C++, Golang, JavaScript and Python. Toward the aim of maximizing interoperability, AERGO also supports smart contracts on the Ethereum network via EVM.
AERGO Weaknesses and Threats
The application of blockchain technology in the enterprise realm is quickly picking up pace. Major tech companies such as Microsoft, IBM and SAP have already developed blockchain products specifically for enterprise implementation. Products like SAP's Cloud Platform Blockchain Services, which recently entered the market, pose potential competition.
Yet at this nascent stage in the development and application of blockchain technology, there are a multitude of factors that could play into the hands of players like AERGO. The prospect of a platform that bridges permissed and permissionless chains is relatively novel in the space, and combined with the feature of interoperability, could greatly expand the usage of distributed ledger technology beyond current applications which are limited to self-contained networks.
As a leading provider of blockchain services in the Korean market, AERGO also benefits from an existing clientele of major companies using Coinstack who will soon by default have the ability to utilize the permissionless chain.
The Verdict on the AERGO offering
AERGO offers a product that combines the best of both private and public blockchains into one package. Features including interoperability, ease of integration and an array of tools and services developed to meet the demands of existing clients make AERGO a strong contender in the realm of enterprise blockchain development solutions.
Additional Information
We have been in discussions with the AERGO team and our ratings are based on conversations and information that they have asked us to keep confidential. Please note that our review does take into consideration the token data that has been shared with us, but we have been specifically requested not to share the token metrics that we have seen at this point. We will share them as soon as they are made available by the team.
The AERGO team has a Telegram Group at https://t.me/aergoofficial for more immediate updates.
As a Top 5% rated project, we took a medium-sized position in AERGO
Learn more about AERGO in our 5400+ member Telegram Group.
---
We have rated hundreds of projects to unearth ICOs in which members of our team intend to invest.
We won't often go into further depth on projects that we don't consider as candidates for our investments after the initial rating process, which is why you will usually see our stamp on our detailed ICO reviews – they are the best we have found. However, on occasion, we might also rate a well-hyped project that does not meet our personal investing criteria.
The Crypto Briefing Top 5 stamp is awarded to ICO projects that we rate in the top 5% of all projects.
AERGO ICO REVIEW SCORES
SUMMARY
The AERGO ICO is raising for a new blockchain that they describe as the 'fourth-generation'. Rather than develop a new protocol, AERGO has set its sights higher – with the goal of becoming a genuine tech giant driven by a full suite of developers, clients, middleware, apps, integrations. Their ideal for this new blockchain is an enterprise platform that could challenge the dominant I.T. cloud model. While ambitious, the business has an extremely solid footing and and an exceptional team. Their vision of a 'hybrid blockchain' may be the strongest early-stage version we've yet seen of a truly integrated future for our industry.
Founding Team……………………….9.0
Product…………………………………..8.1
Token Utility…………………………..9.2
Market…………………………………..8.8
Competition…………………………..5.3
Timing……………………………………9.1
Progress To Date……………………8.5
Community Support & Hype…..9.4
Price & Token Distribution……..9.0
Communication……………………..9.7
FINAL SCORE……………………….8.6
UPSIDES
Permissioned service already in use with major companies

Team has successful track record developing and scaling blockchain products

Existing clients will have access to permissionless network
DOWNSIDES
Major tech players also targeting enterprise blockchain market

Enterprise use of tokenized networks still in early stages
Today's Date: 7/9/18
Project Name: AERGO
Token Symbol: TBA
Website: https://AERGO.io/
White Paper: AERGO Whitepaper
Additional Information: https://t.me/aergoofficial
ICO Review Disclaimer
The team at Crypto Briefing analyzes an initial coin offering (ICO) against ten criteria, as shown above. These criteria are not, however, weighted evenly – our proprietary rating system attributes different degrees of importance to each of the criteria, based on our experience of how directly they can lead to the success of the ICO in question, and its investors.
Crypto Briefing provides general information about cryptocurrency news, ICOs, and blockchain technology. The information on this website (including any websites or files that may be linked or otherwise accessed through this website) is provided solely as general information to the public. We do not give personalized investment advice or other financial advice.
Decentral Media LLC, the publisher of Crypto Briefing, is not an investment advisor and does not offer or provide investment advice or other financial advice. Accordingly, nothing on this website constitutes, or should be relied on as, investment advice or financial advice of any kind. Specifically, none of the information on this website constitutes, or should be relied on as, a suggestion, offer, or other solicitation to engage in, or refrain from engaging in, any purchase, sale, or any other any investment-related activity with respect to any ICO or other transaction.
The information on or accessed through this website is obtained from independent sources we believe to be accurate and reliable, but Decentral Media LLC makes no representation or warranty as to the timeliness, completeness, or accuracy of any information on or accessed through this website. Decentral Media LLC expressly disclaims any and all responsibility from any loss or damage of any kind whatsoever arising directly or indirectly from reliance on any information on or accessed through this website, any error, omission, or inaccuracy in any such information, or any action or inaction resulting therefrom.
Cryptocurrencies and blockchain are emerging technologies that carry inherent risks of high volatility, and ICOs can be highly speculative and offer few – if any – guarantees. You should never make an investment decision on an ICO or other investment based solely on the information on this website, and you should never interpret or otherwise rely on any of the information on this website as investment advice. We strongly recommend that you consult a licensed investment advisor or other qualified financial professional of your choosing if you are seeking investment advice on an ICO or other investment.
See full terms and conditions for more.
Founding Team
This category accounts for the leaders, developers, and advisors.
Poor quality, weak, or inexperienced leadership can doom a project from the outset. Advisors who serve only to pad their own resumes and who have ill-defined roles can be concerning. But great leadership, with relevant industry experience and contacts, can make the difference between a successful and profitable ICO, and a flub.
If you don't have a team willing and able to build the thing, it won't matter who is at the helm. Good talent is hard to find. Developer profiles should be scrutinized to ensure that they have a proven history of working in a field where they should be able to succeed.
Product
What is the technology behind this ICO, what product are they creating, and is it new, innovative, different – and needed?
The IOTA project is a spectacular example of engineers run amok. The technology described or in use must be maintainable, achievable, and realistic, otherwise the risk of it never coming into existence is incredibly high.
Token Utility
Tokens which have no actual use case are probably the worst off, although speculation can still make them have some form of value.
The best tokens we review are the ones that have a forced use case – you must have this token to play in some game that you will probably desire to play in. The very best utility tokens are the ones which put the token holder in the position of supplying tokens to businesses who would be able to effectively make use of the platforms in question.
Market
There doesn't have to be a market in order for an ICO to score well in this category – but if it intends to create one, the argument has to be extremely compelling.
If there is an existing market, questions here involve whether it is ripe for disruption, whether the technology enables something better, cheaper, or faster (for example) than existing solutions, and whether the market is historically amenable to new ideas.
Competition
Most ideas have several implementations. If there are others in the same field, the analyst needs to ensure that the others don't have obvious advantages over the company in question.
Moreover, this is the place where the analyst should identify any potential weaknesses in the company's position moving forward. For instance, a fundamental weakness in the STORJ system is that the token is not required for purchasing storage.
Timing
With many ICO ideas, the timing may be too late or too early. It's important for the analyst to consider how much demand there is for the product in question. While the IPO boom funded a lot of great ideas that eventually did come to fruition, a good analyst would recognize when an idea is too early, too late, or just right.
Progress To Date
Some of the least compelling ICO propositions are those that claim their founders will achieve some far-off goal, sometime in the future, just so long as they have your cash with which to do it.
More interesting (usually) is the ICO that seeks to further some progress along the path to success, and which has a clearly-identified roadmap with achievable and reasonable milestones along the way. Founders who are already partially-invested in their products are generally more invested in their futures.
Community Support & Hype
Having a strong community is one of the fundamental building blocks of any strong blockchain project. It is important that the project demonstrates early on that it is able to generate and build a strong and empowered support base.
The ICO marketplace is becoming more crowded and more competitive. While in the past it was enough to merely announce an offering, today's successful ICO's work hard to build awareness and excitement around their offering.
Price & Token Distribution
One of the biggest factors weighing any analysis is price. The lower the price the more there is to gain. But too low of a price may result in an under capitalized project. It is therefore important to evaluate price relative to the individual project, its maturity and the market it is going after.
The total supply of tokens should also be justified by the needs of the project. Issuing a billion tokens for no reason will do nobody any good.
Communication
Communication is key. The success of a project is strongly tied to the project leaders' ability to communicate their goals and achievements.
Things don't always go as planned but addressing issues and keeping the community and investors in the loop can make or break a project.